After the world's shortest poll (I got impatient) - I've now enabled the "Question" type thread in all the model forums.
What is a question thread you might ask?
Well put simply, it is a thread where only one reply can be marked as a solution (generally it's going to be a technical question). So something like "What oil grade should I use in my gearbox" or "What is this knocking sound from my engine" -
not
something like
"What do you think is the best color for a Panda" or "Which exhaust suits the Bravo the best" etc etc.
Think of them as threads with a problem that can be marked as "Solved".
They work like a normal thread but with a few key differences:
The first post will appear at the top of every page of the thread (not just page one)
Anyone can vote on a given reply by using the arrows to the right (or below on mobile) of the post - up for good and down for bad.
The thread starter is able to mark a reply as a solution, which will then make that post preview show directly under the first post with a direct link to its in-thread position (so no need to scroll through the whole thread looking for the answer).
So a thread with a solution will look like this: (the replies are still underneath in order with the solution in the correct location, it doesn't destroy the flow)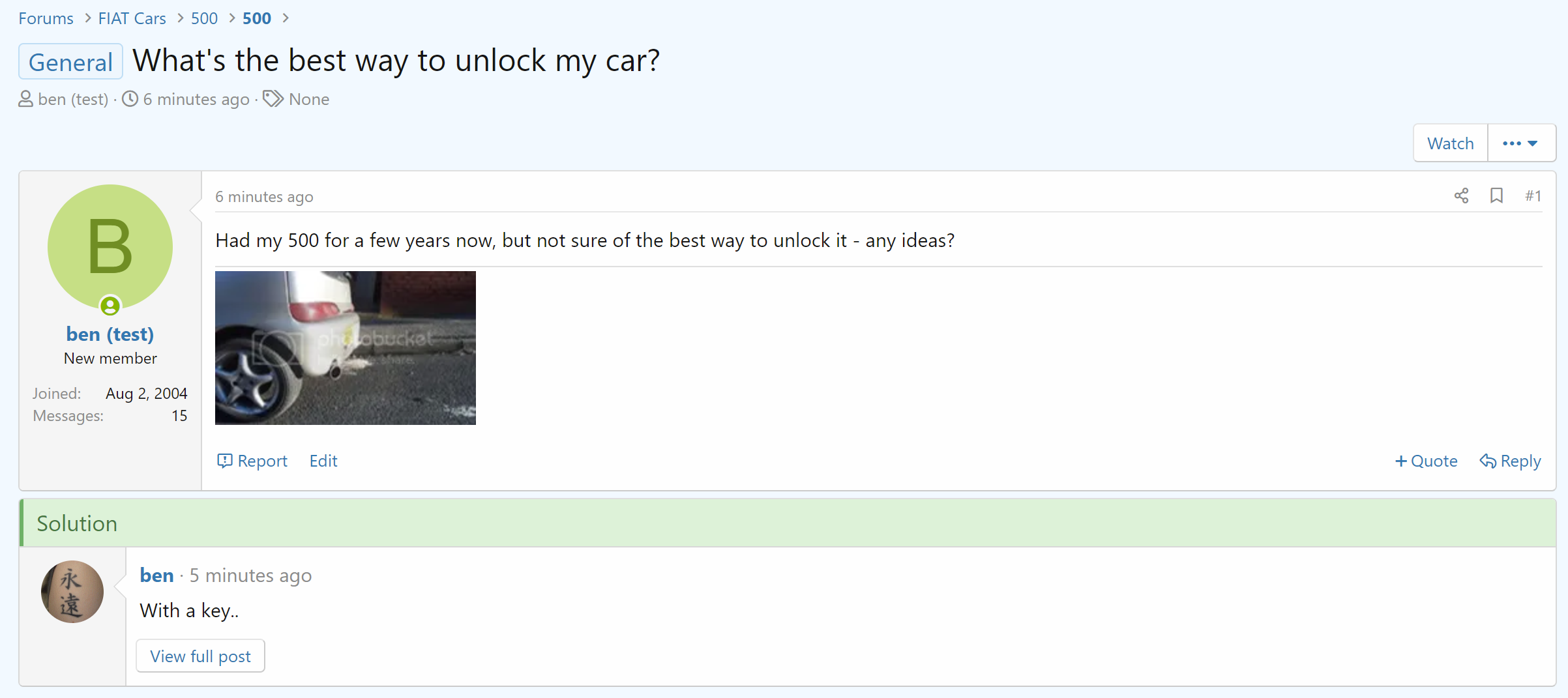 How to post a question
That's easy, on the new thread page simple change the type tab at the top from "Discussion" to "Question":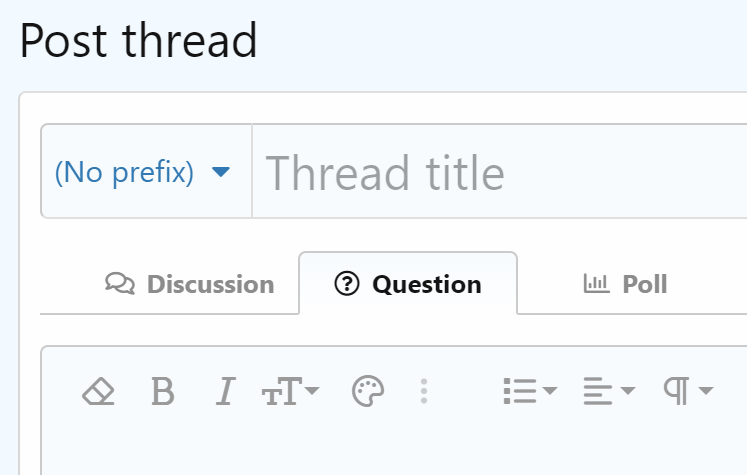 How to vote on an answer
Every reply has a new voting block next to it (or below it if you're using mobile). If you think the reply is the correct answer, click the up arrow. If you think it's a bad answer, click the down arrow. You can see the current vote total tallied next to it.

How to mark a question as solved
As the thread starter, when browsing the thread, on the right (or bottom on mobile) of each post you will see a grey tick box: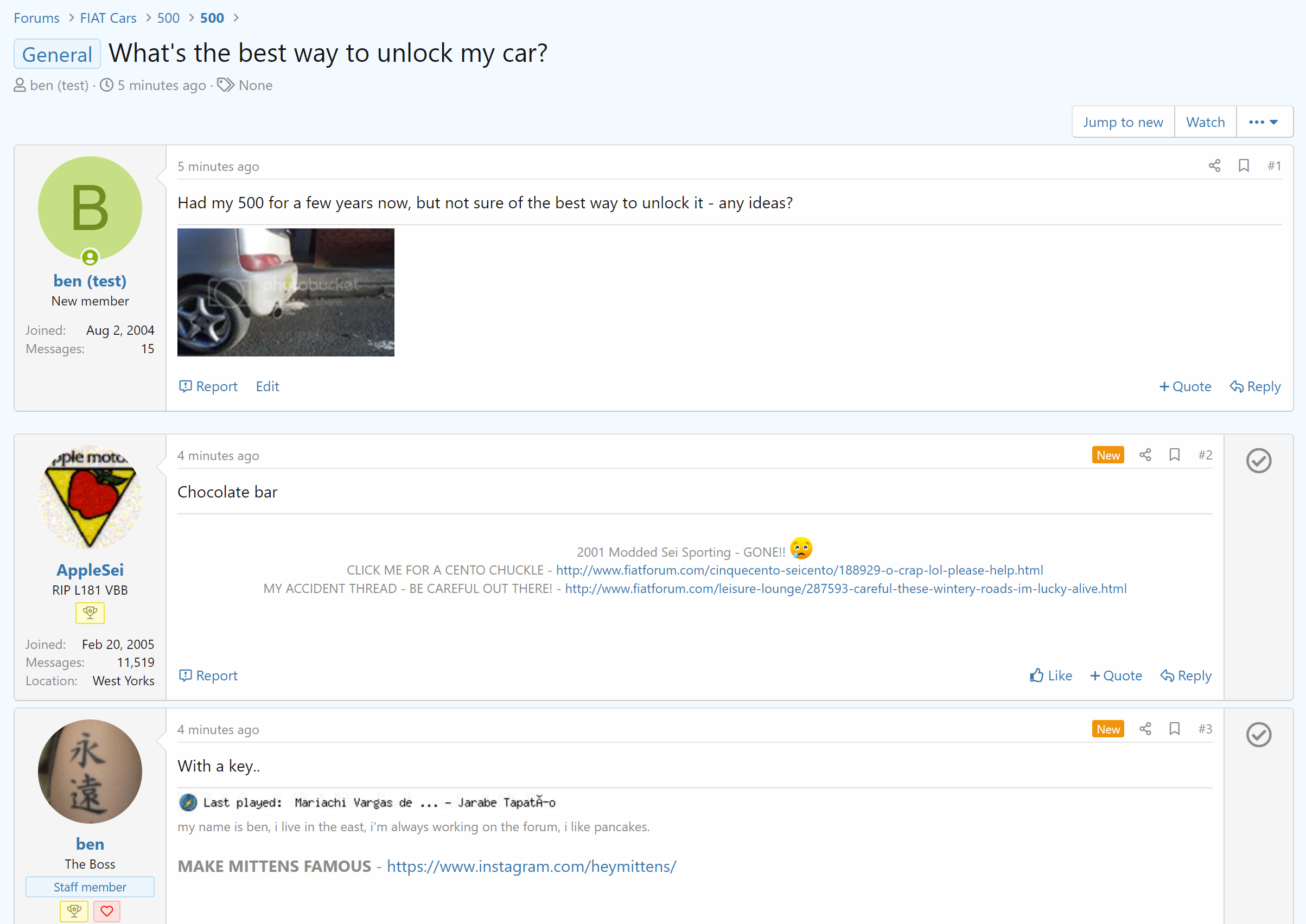 Simply click on the one that you feel is the right solution for you and it will become green and the thread will be marked as solved - simples!
Hopefully that's not too confusing to use and this can make the forum experience a bit more useful
We can do some fancy stuff in the future such as "filter unanswered threads" or only search for threads with a solution
Last edited: