Hi,
that Italian horse started to show warning light together with P0136 error - so I cleaned all the connectors, code remains. Lambda sensor changed for new one, and again same error after some short ride - cleaned all the connectors again, no change..
Any ideas? I am attaching screens from diagnosis which shows pretty high voltage - is cat converter goin?
I need to mention that I'm using fuel additive regularly and spark plugs been pretty dirty-black after some 15.000 KMs - could it be loosen carbon deposits clogging cat converter?
Thanks for idea, otherwise engine running fine, Punto '05, 1.2 8V, 44kW, almost 150.000 KMs done.
P0136: O2 Sensor Circuit Malfunction (Bank 1 – Sensor 2)
Warm engine: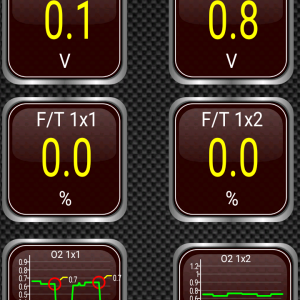 Hot engine: