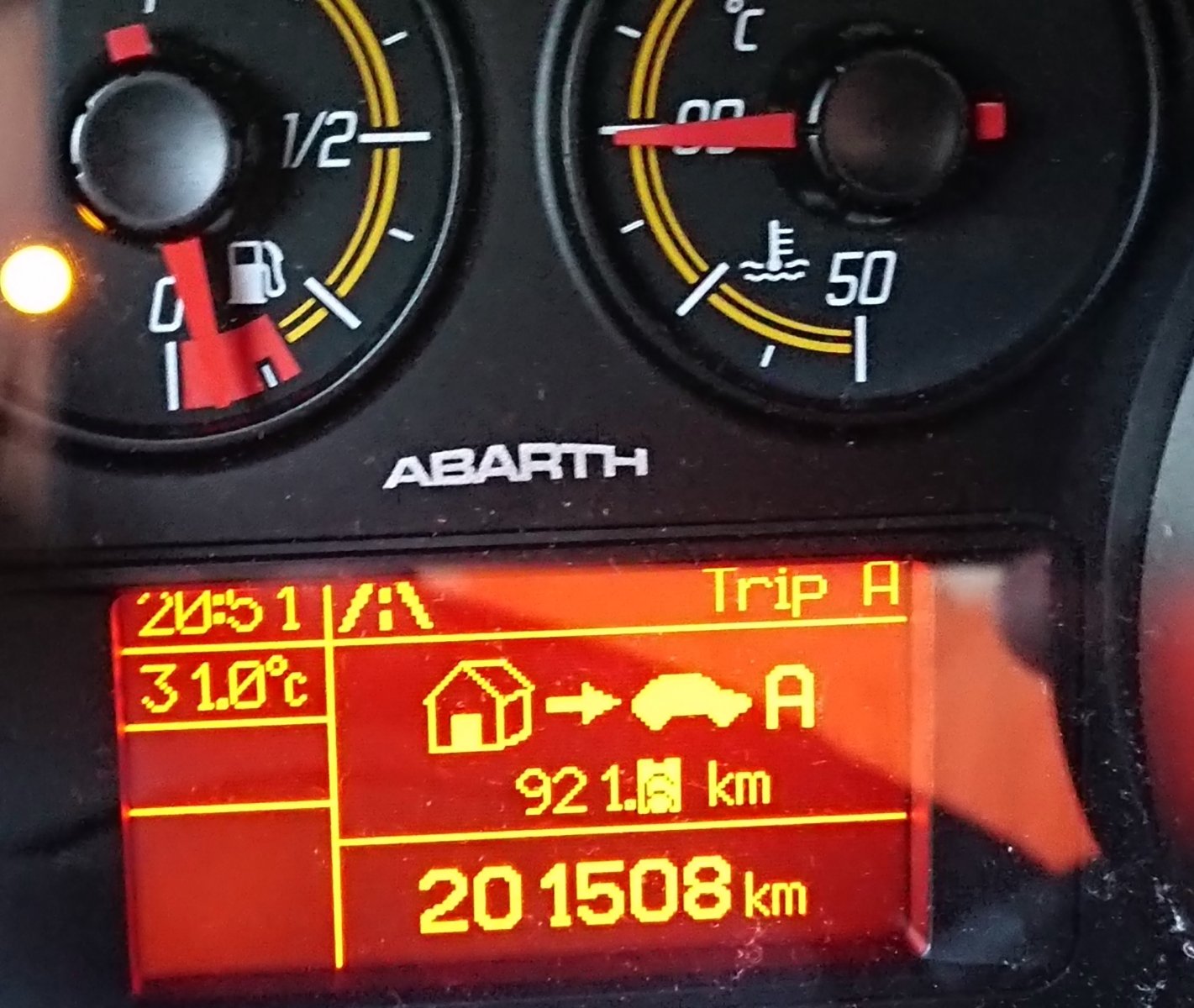 921 km. Probably could have gone 30 km more - I filled her up shortly after the "low fuel" warning appeared.
Also, I tried keeping the revs between 2200 and 2800 most of the time, in economy mode, climatisation off. It was kind of hot and boring sometimes, but that was my way to fight obscene fuel prices...
Before this stunt, I filled the 45 l tank up to the brim putting 53 l into it. It was 95 octane 5% Bioethanol fuel sold by a Total gas station in Germany.