Introduction
Finally got my arse into gear!
Here she is, a "Punto Dynamic Sport?" 1.4 16v ......ex showroom car.
Had something silly like 7 miles on the clock when I picked it up, just about hitting the 42,000 mark and only real problem I have had was my own fault leaving the sub/amp/HU on overnight!
Got reflection?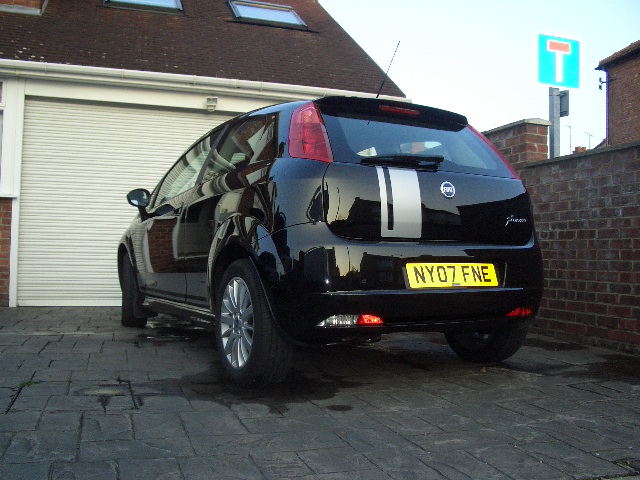 Decided for the crack to get a cheap 7" motorized HU to last me a few months. (Much to my surprise its still runing strong 18months later)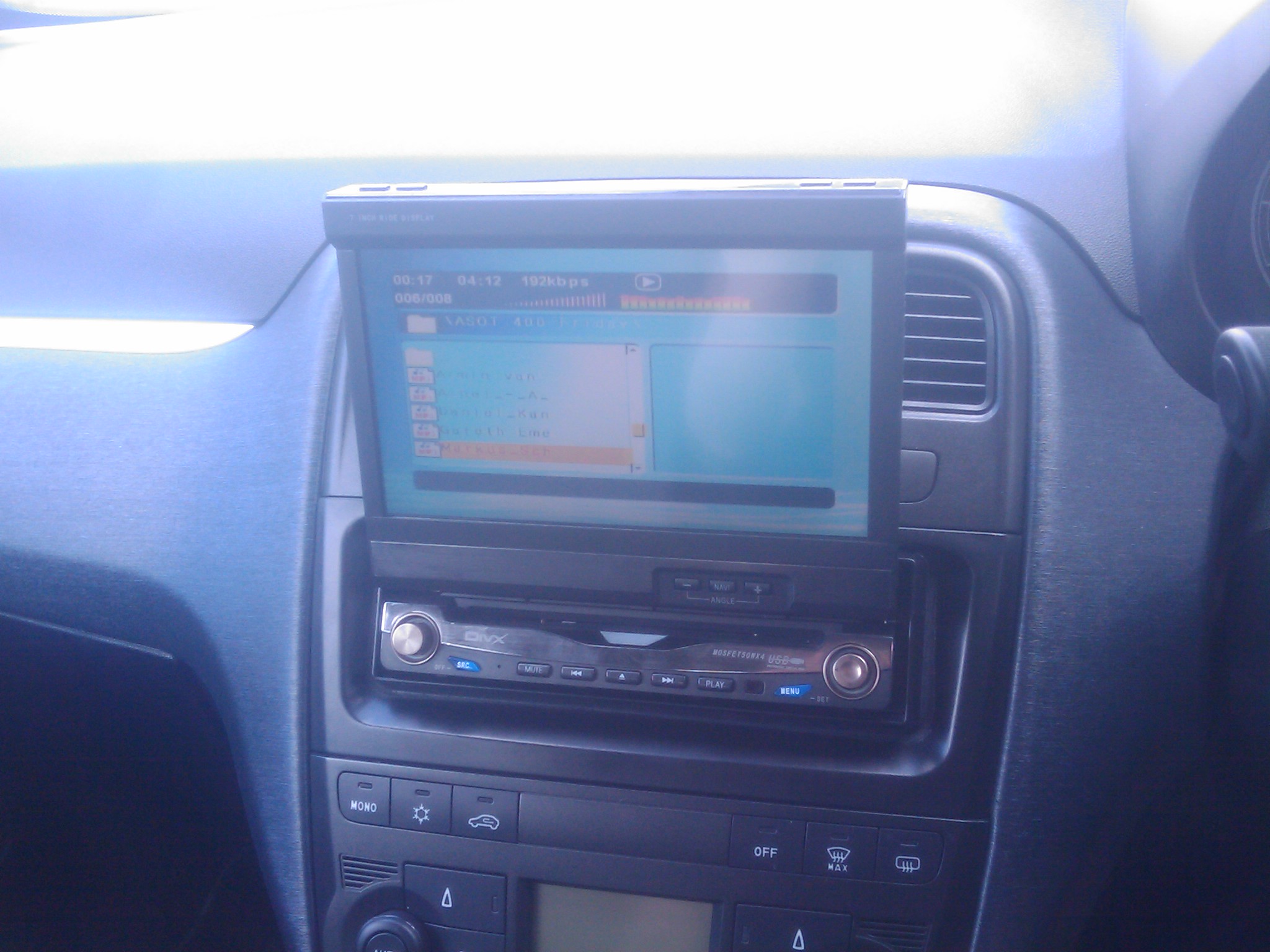 Temp boot build: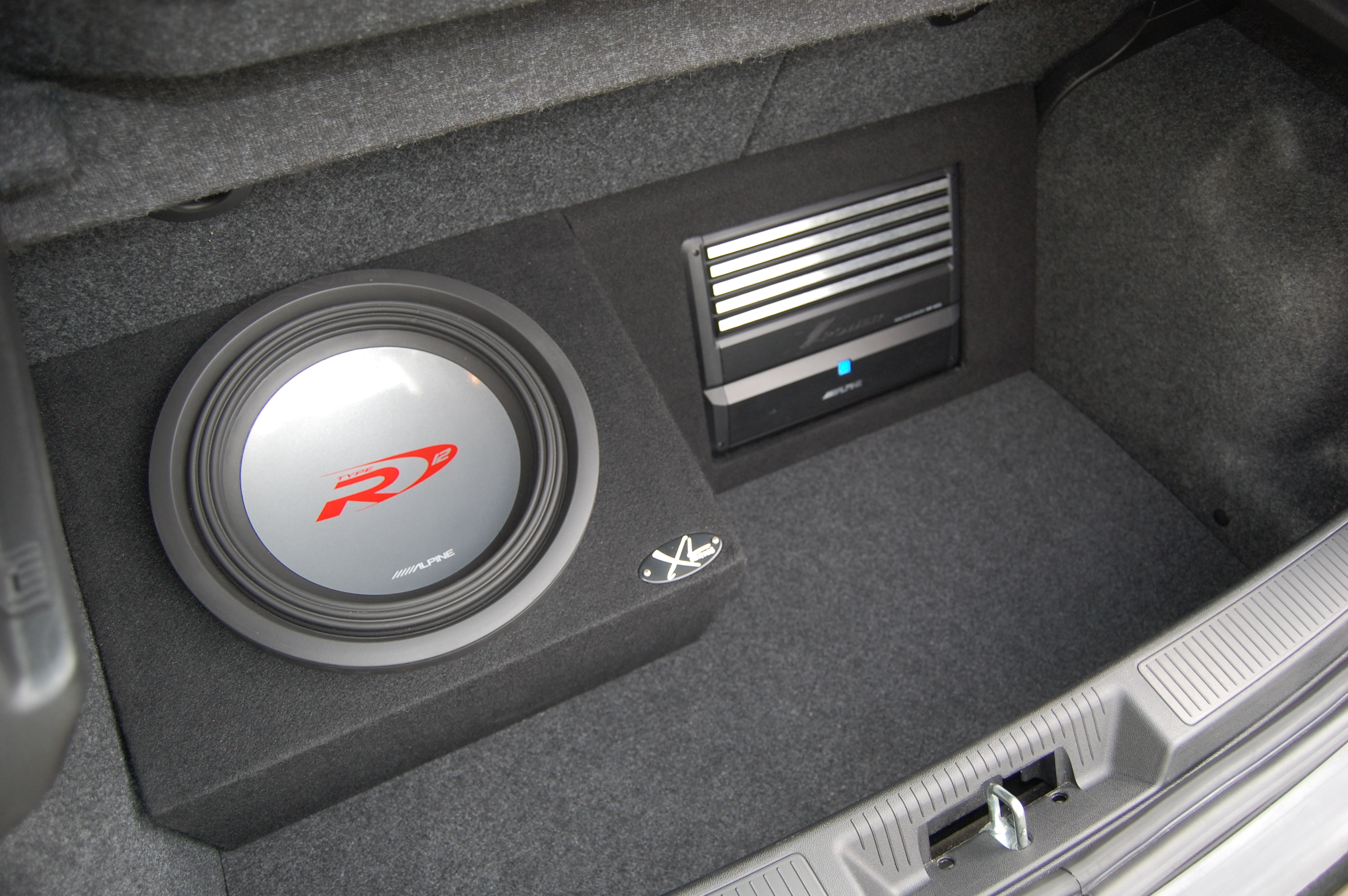 Stripped: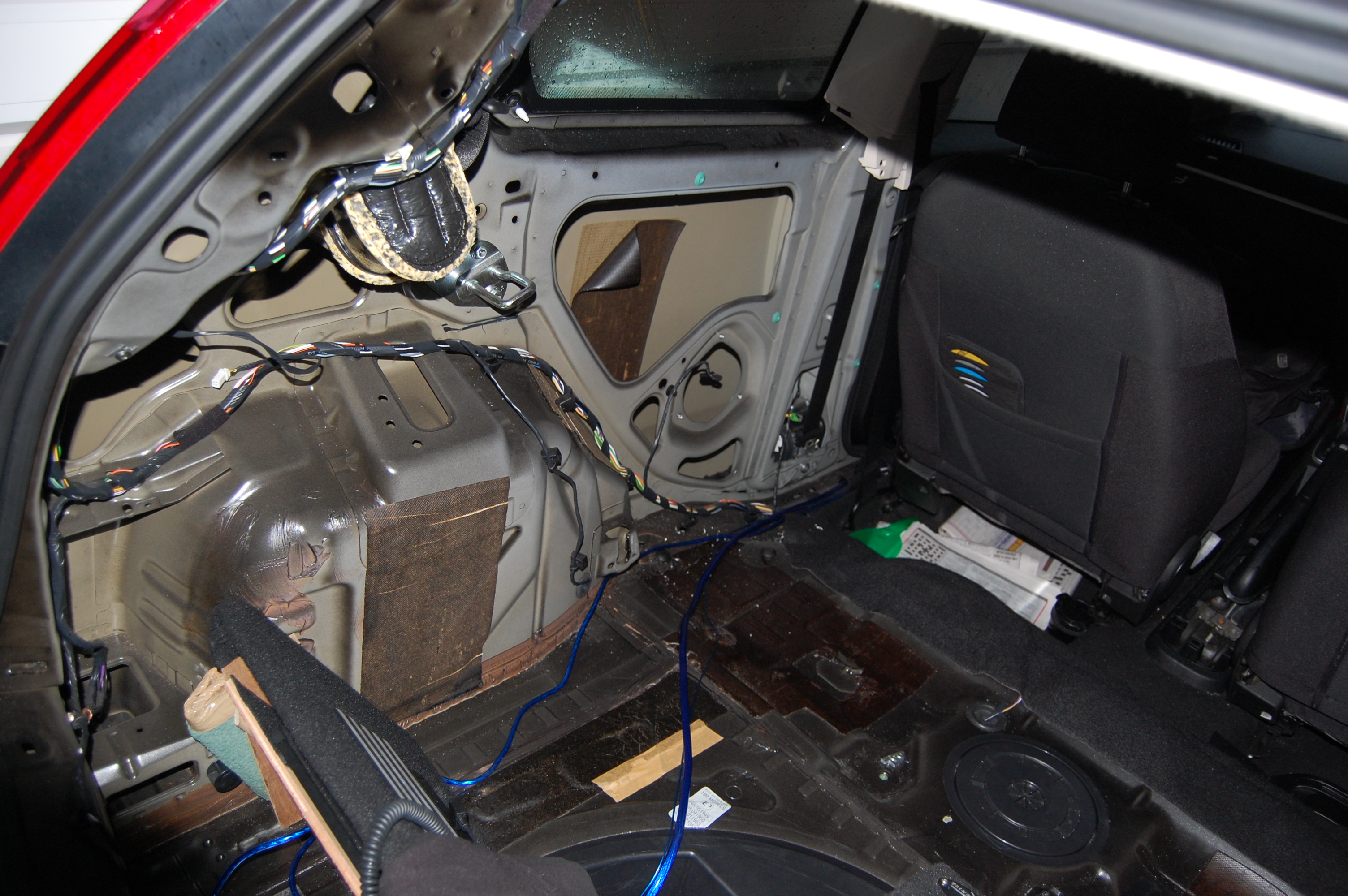 Alpine: SPR-17C fitted in the rear (Still awaiting new AMP and new HU.) Also sound deadening in all of rear. Rushed to get it finished and never got pictures. Will get some when I start the new boot build.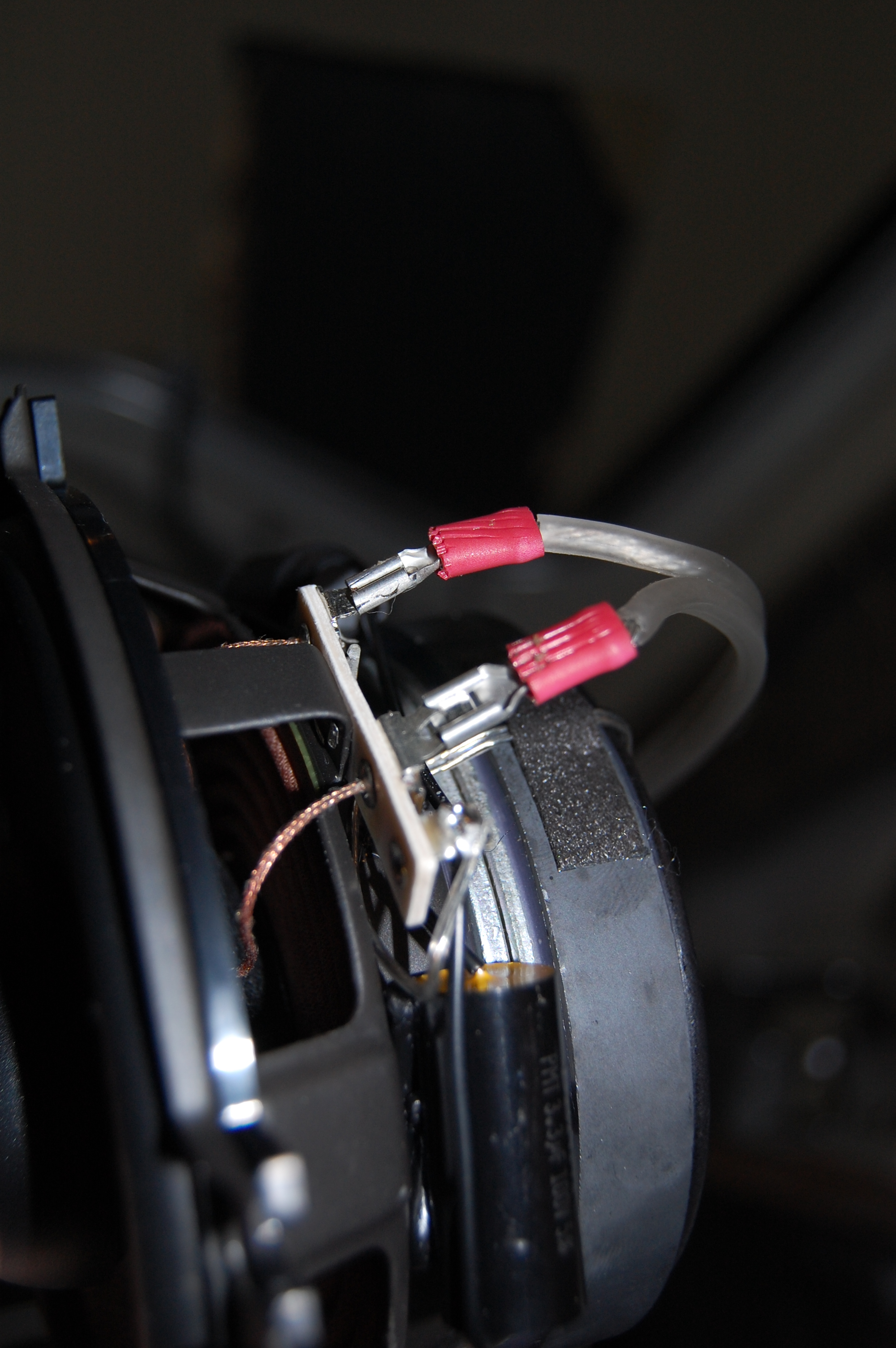 Black grille & Red Badge FTW: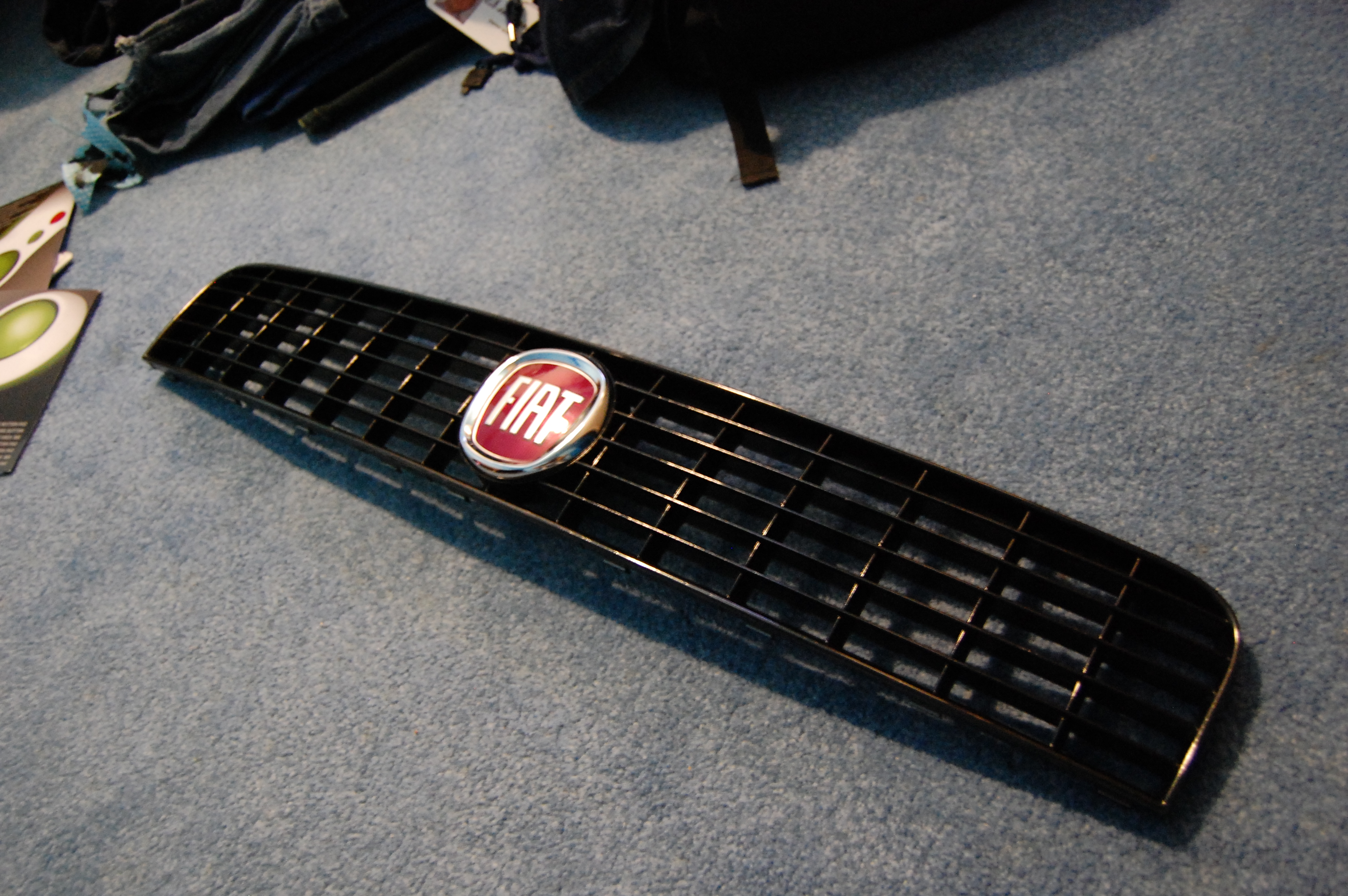 After months of looking for some alloys I liked (and more to the point, fitted!) I went back to something I'd thought about doing before. Picked these up of Justin
(hfintergrale on here)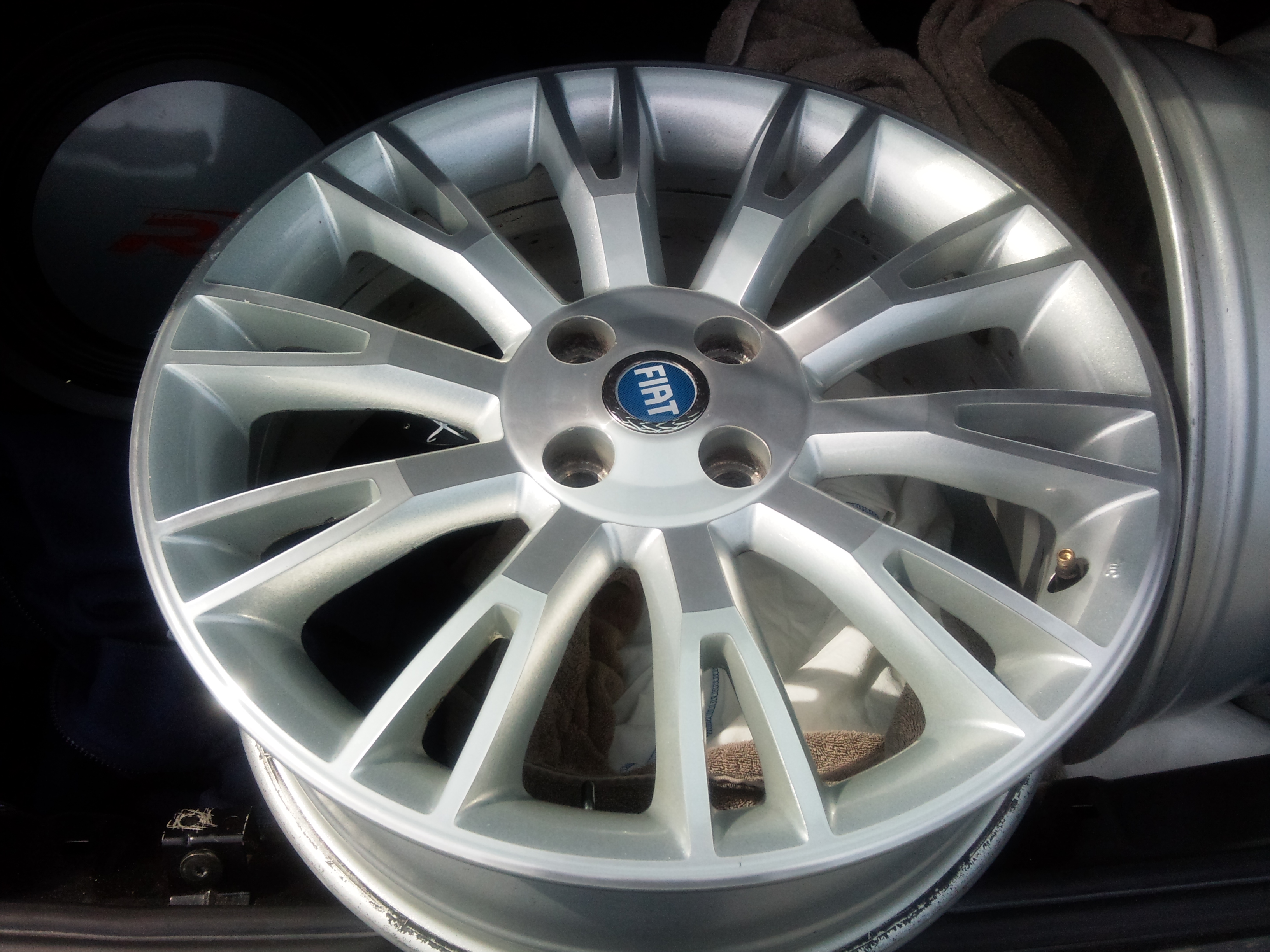 ***Abracadabra***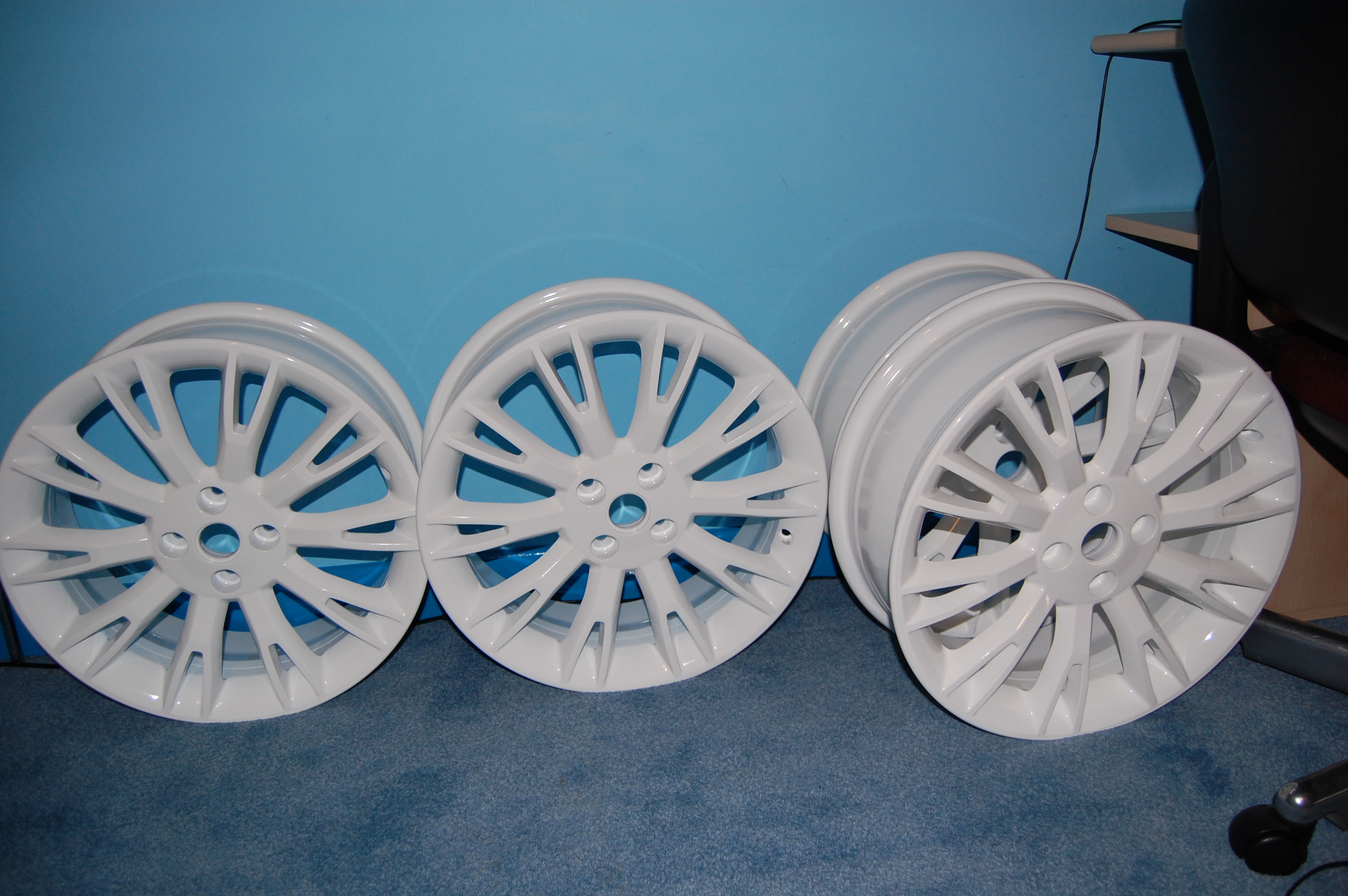 2 Months of blag to get springs, but well, WELL worth it. Bargain of a mod IMO. Alloys fitted: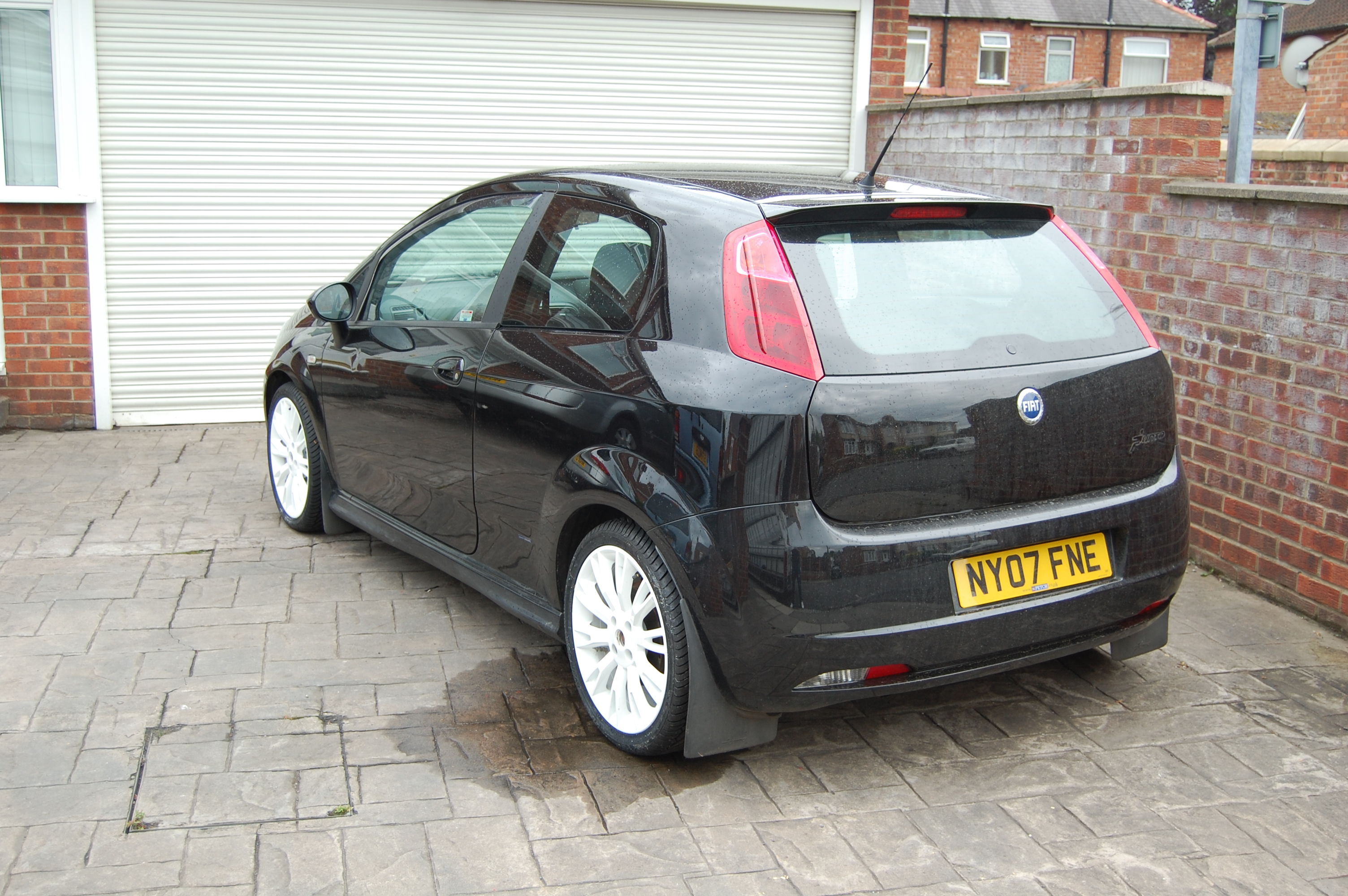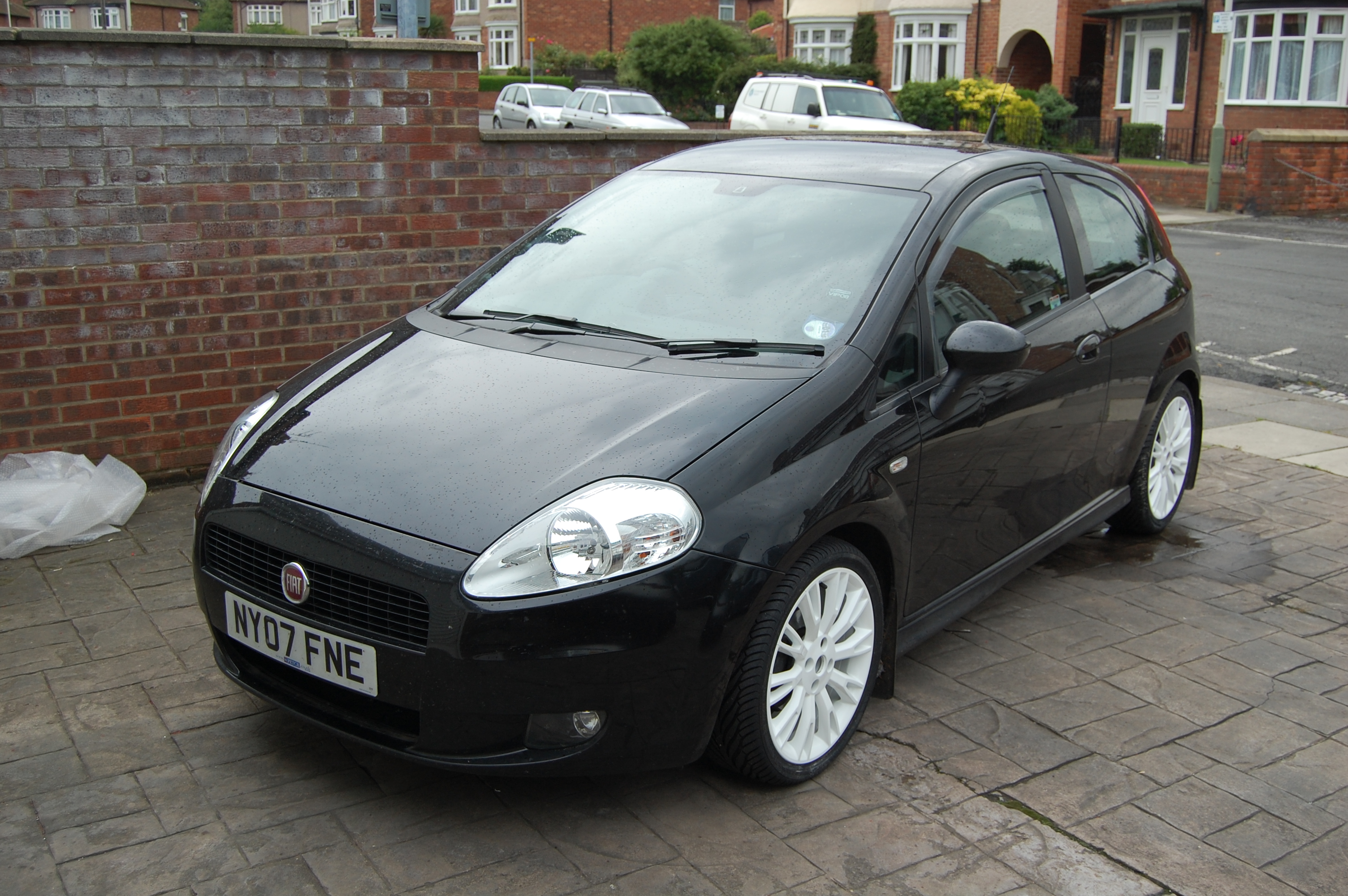 Settled down abit more after I took these pictures.....but thats all for now folks. Camera has left me for another FF member
In the middle of re-trimming headlining, (A,B,C pillars done) got some tint spray for indictors aswell.
Waiting to get some red centre caps, a rear red badge and wheel nut covers to spray white. Then need to decide on what to do next.
1. Abarth Rears
2. Amp
3. Second HU
4. Clear bulbs
5. Pressed plates
6. 20mm Rear Spacers
7. Tailpipe tip?
8. Abarth headlights?
9. Tints all round?
10. Secret wing mirror plans? lol
Opinions, comments, all welcome