Joined

Feb 18, 2007
Messages

762
Location
A few weeks ago now we had a week away in Dorset, and the weather was somewhat, poo... so, as you can imagine, 220 miles there, and the same back, plus driving around all week and then for another week after we got back you can imagine what the car looked like, it was grey rather than black! I just gave it a quick wash (about 3 hours! lol) and this had to do until i could spend a bit more time on it. So, last weekend i was at work, and seeing as i work for the local council, i get to do it at work! (
) The car wasn't really that dirty, but i still spend a good couple of hours on the washing and drying stage... then proceeded with a coat of auto glym EGP as i just wanted to perk up the finish as it has had layers and layers of wax and polish added over the last couple of months. So, this done, i was really impressed, moved onto dress the tyres with AG ITD and i was pretty impressed with my work. Anyway, met a mate last night who had recently been to america on holiday and said that all the megs stuff was cheap as chips, literally!! so i asked him nicely to get me a few bits. he only got me some QD and some tyre gel, but also got me some new bits like a mahoosive bath towel size MF drying towel and a wheel MF with a mesh bit on and then a 20 pack of MF towels. he also got me a proper sheepskin mitt, which has performed great! i had never used a drying towel, so i was impressed with this too! the wheel cleaner mitt was good too!
so, unfortunately no befores although i did think i had some on my phone but seem to have disappeared!
the pics are taken on my phone so not exactly the best quality, but gives you a pretty good idea of what the overall finish is!
i also debadged the boot lid (Punto) and i reckon it looks loads better!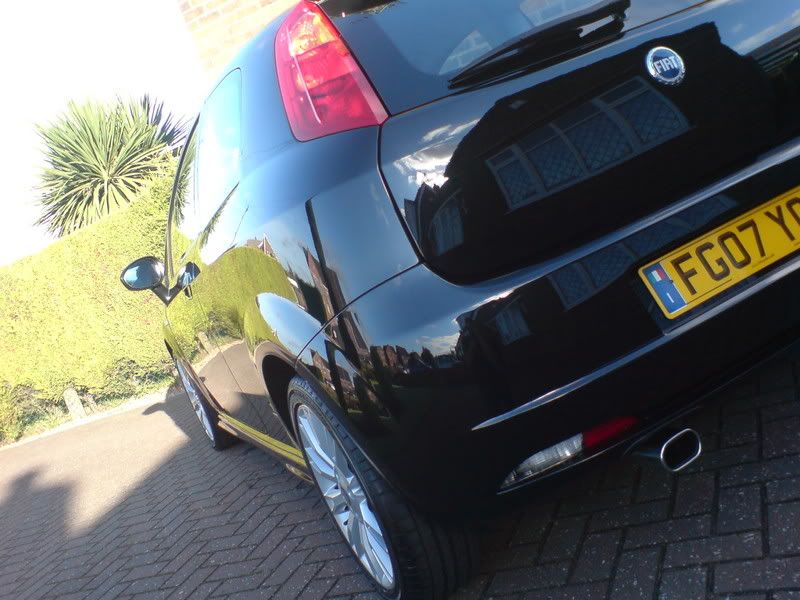 Megs hot shine tyre gel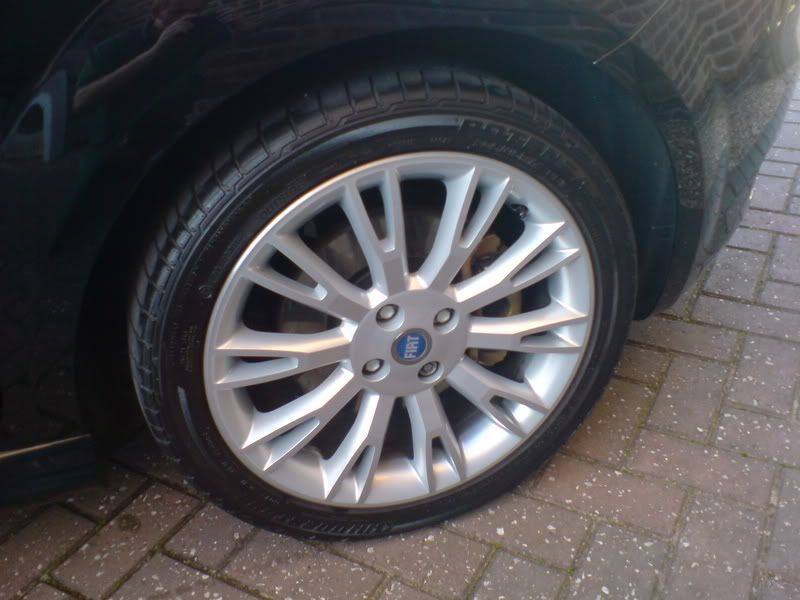 a bit of flake popping!
some arty ones...
interior after a quick hoover...
and the day after i applied the EGP... a bit of beading. is it any good though?
questions and comments welcome, and of course, the all important advice is welcome too!
cheers, david.