Joined

Feb 20, 2005
Messages

16,628
Points

2,626
Location
Yes i have returned!
As some of you know i have been competing the £100 banger rally (second year in a row) in the Astra and i am now back home......but sadly i am minus the Astra
Unfortuneatly i had to scrap the car over there
And twinged with a bit of disappointment in how it occured as well.
But to start with the good news
Yes it did make it the whole way and crossed the finish line and into the prague parade!!! :slayer:
It never lost any oil and water and never missed a beat the whole way. It was close to 160k by the time i was in Prague but ran as sweet as a nut, and would have had very little trouble in getting me back home via driving it back.
Unfortuneatly during the night proceeding the finish it was broken into and the steering lock had been broken as well as the whole steering and console had been damaged as well as the front door locks. It was repairable, but uneconomical for it to be repaired so unfortuneatly i chose to have it scrapped which was a damn shame in my eyes
Due to my cover i had taken out on it i do get my flight re-embursed and removed the tax disc so will get something back
But i would still like to raise a toast to L181 VBB for a quite amazing week and for never letting me down, the best crap car i have ever owned :worship: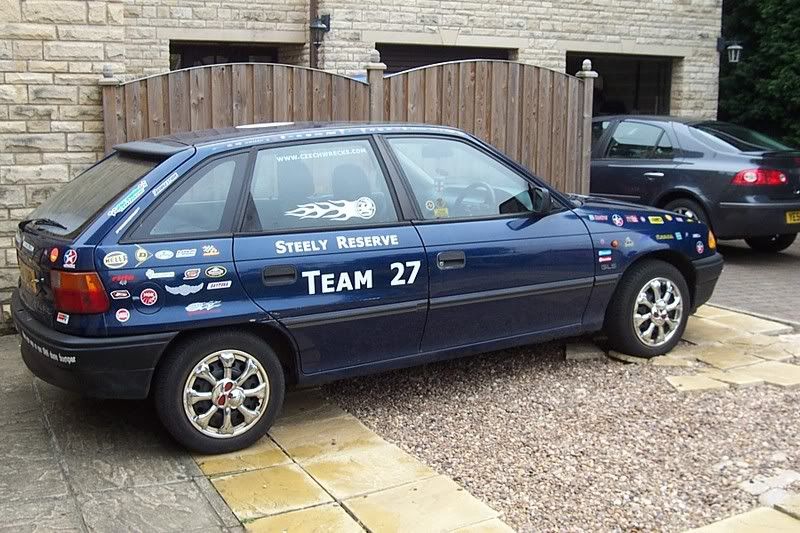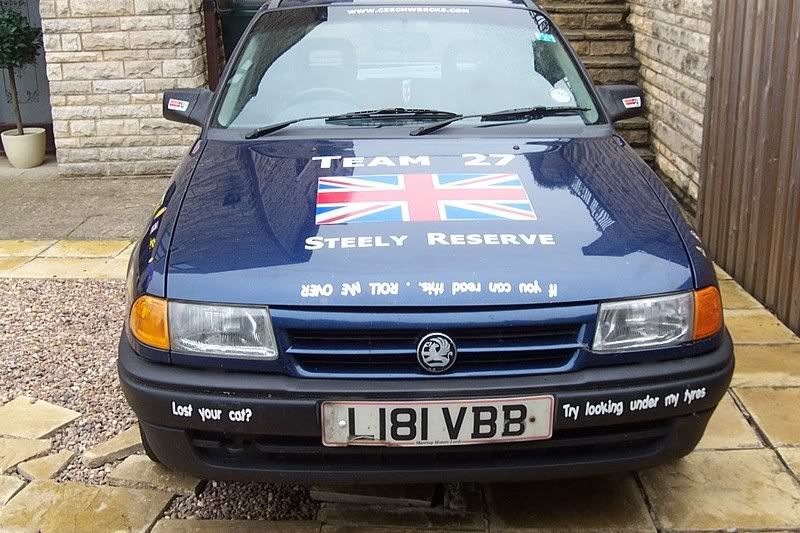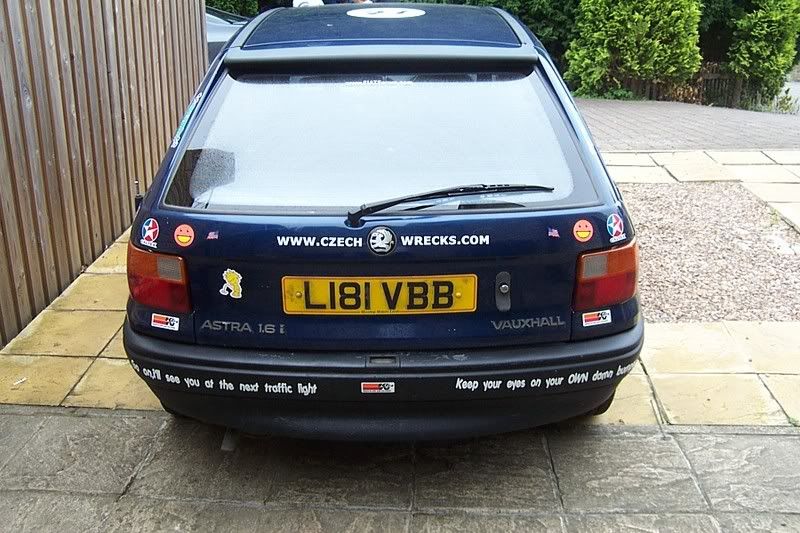 Would i do it again? Would i do it in an Astra? Course i would
However i would go in a team and not solo like this year as it is damn hard work.
No pics im afraid, its all on camcorder however may post it on youtube