Finally got round to adding the chrome bumper inserts to our 500 pop, I've already added the chrome wing mirror covers...it just needed finishing off
i applied the front ones a couple weeks ago with 3M auto trim tape and they're fine. I used the fiat adhesive on the reverse as I felt it'd be a little more difficult to position and didn't want to get stuck in the wrong spot !
I used wide Sellotape to hold the wooden chocks against the body work to hold the inserts in place, it was better than using masking tape as that would tear under tension whereas the Sellotape was able to stretch and apply extra tension where needed.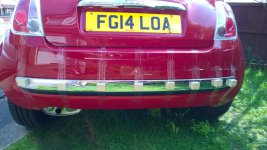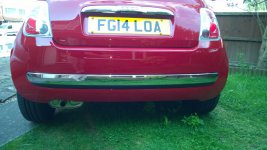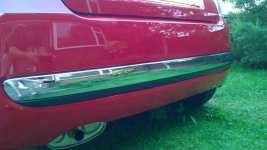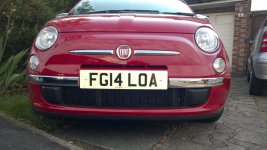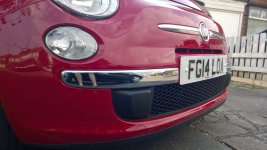 Last edited: