Joined

Feb 28, 2020
Messages

139
Points

121
Location
Hi All,
The rear middle headrest in our marea won't go down. The one in the other marea is easy enough,
press the button and it folds forward and back. This one..., nope not a chance it won't fold forward.
I've managed to get my hand inside and the button is correctly moving a vertical bit that disappears
into a metal box (I'm resisting all the ooo err missus type comments you understand).
So my question is if anyone knows of any trick way to get this to fold down, I don't care if it never
comes up again.
This is getting worse so I'll get me coat at this point.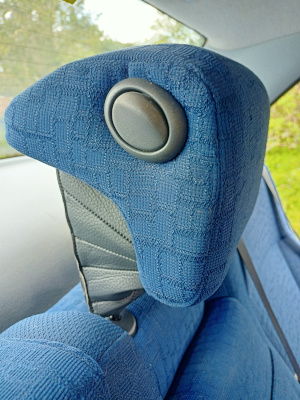 Thanks for any ideas..
Steve