Joined

Aug 18, 2006
Messages

14
Hi Folks,
A couple of problems.
My bottom arm bush has play in it (see pic) is there a cheap place to get this bush plz ?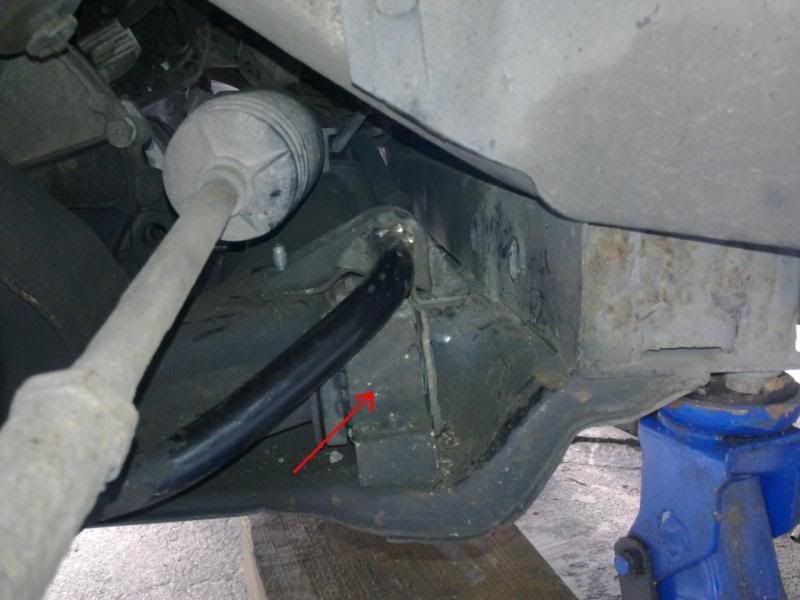 Next, Can someone tell me if the gearbox filler is on the front of the gearbox, i.e. looking at the vehicle from the front the filler is looking at you. Or is it on the side, looking under the wheel arch ?
I have had a wheel bearing noise for the past week. It is quite pronounced now, but after jacking all four wheels I can't detect play in any of the wheels (top or bottom). I did consider gearbox whine, but doing 70mph and putting it into neutral the whine is still there which tells me its wheel bearing. Any bright idea how I narrow it down ?
Finally (I promise
) has anyone found a cheap source of ARB bushes yet?
Cheers Fellas