The new millienium revival for
FIAT
started right here with the 2004 European Car of the Year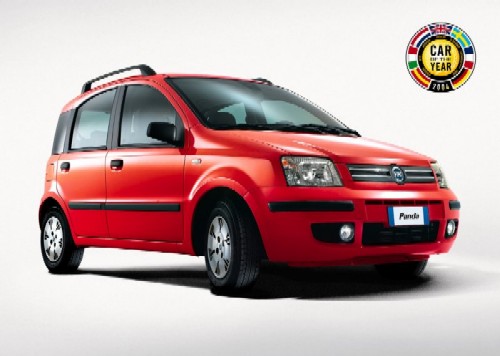 A contemporary reworking of a much loved classic.
Since its launch in 2003, the initial Active, Dynamic and Eleganza model lineup has grown to include 4x4's, the Sporting, Alessi, Monster, Hybrid, 100hp, Cross and newly arrived Mamy and ECO, with petrol or diesel variants of the aforementioned. Year on year there have been updates in spec, both optional and standard, as well as interior and exterior colour schemes.
The chassis provides the basis for the 500, and the Ford Ka.
MY 2010 sees the biggest changes in terms of interior spec, external colour, and the introduction of the 1.2 ECO engine, reducing emissions and VED.
Some of these models are country specific, and may carry different names, with a slightly altered specification. We have many members from all of
FIATs
markets, all feeding back their experiences, way beyond the limited world of the test drive.
If you're new to Panda ownership, or thinking about getting one, have a look round the section feel free to ask away if you can't readily see what you're looking for. It's a friendly community down here, with many a suggestion and idea of what to do, should you want some help or advice.
As well you might with the rest of the forum too!
So come in, make yourself at home, and enjoy the stay, if you do feel that a post gives you cause for concern, please use the "Report this post to moderator" button at the bottom of every posting. If we're not online to deal with it in a timely manner, one of the other mods will.
Stu / Beard