Hey all,
Here is Vinny, my 1982
fiat
126 'brown edition'. Its an aircooled 650cc.
The car has changed alot from standard, in a previous life it had been rattle canned in the two tone brown, fitted the chrome bumper, added the wooden side panels,
fiat
X1/9 bertone wheels, slightly lowered and fitted abarth punto sabelt seats with harnesses.
Before I owned it, a good friend of mine had it for 2 years where it sat in his garage doing nothing, and the guy he got the car off also had it for 2 years where it sat ready for a bike engine swap, but being completely solid and too good of a shape he decided to sell instead of butchering it.
So, since I've had it all I've been doing is try to get it running. In around 2 years, having covered around 200 miles, 5 trips out and 3 break downs out of the 5.
The last trip out I decided would be the last before undergoing a major transformation.
The engine was taken out, and it went a full rebuild.
This is what I started with, standard
fiat
126 650cc engine, I previously installed a Dell'orto FZD 32.28 carburetor but having no other modifications it was a little over kill.
Once the engine was stripped, I had everything aqua blasted, the tin ware was blasted and powder coated also.
I had the head skimmed, ported and larger inlet valves fitted. Got an abarth spec 35/75 camshaft. Also got an abarth 3.5ltr alloy
sump
to aid in cooling and an abarth alloy rocker cover.
Finally this is the end result...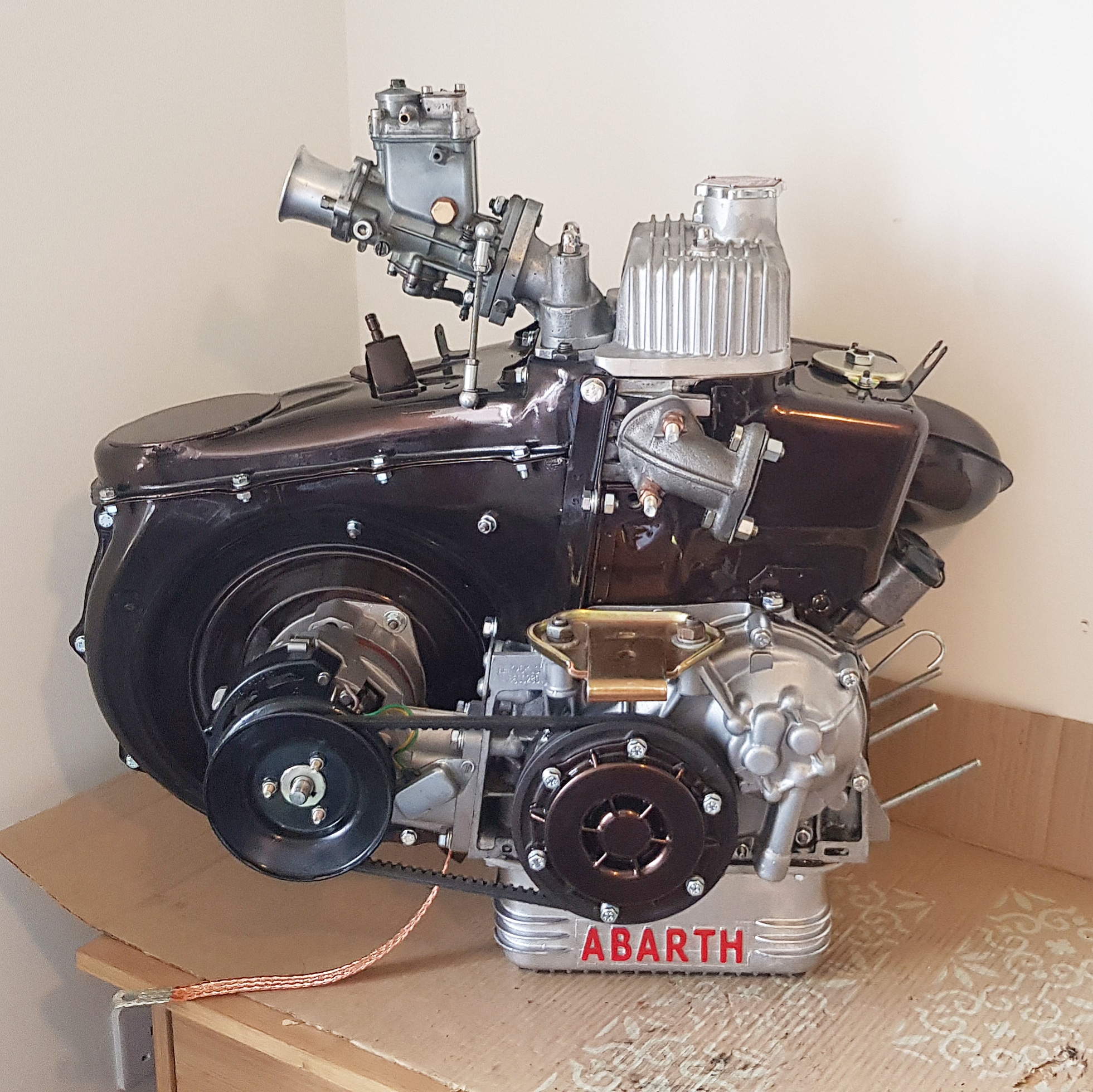 The engine is back in and running absolutely sweet!
I managed to find myself a set of original seats (rare as rocking horse doo doo) in Holland and got them sent over. So new seat rails welded in and the seats installed and we're pretty much done!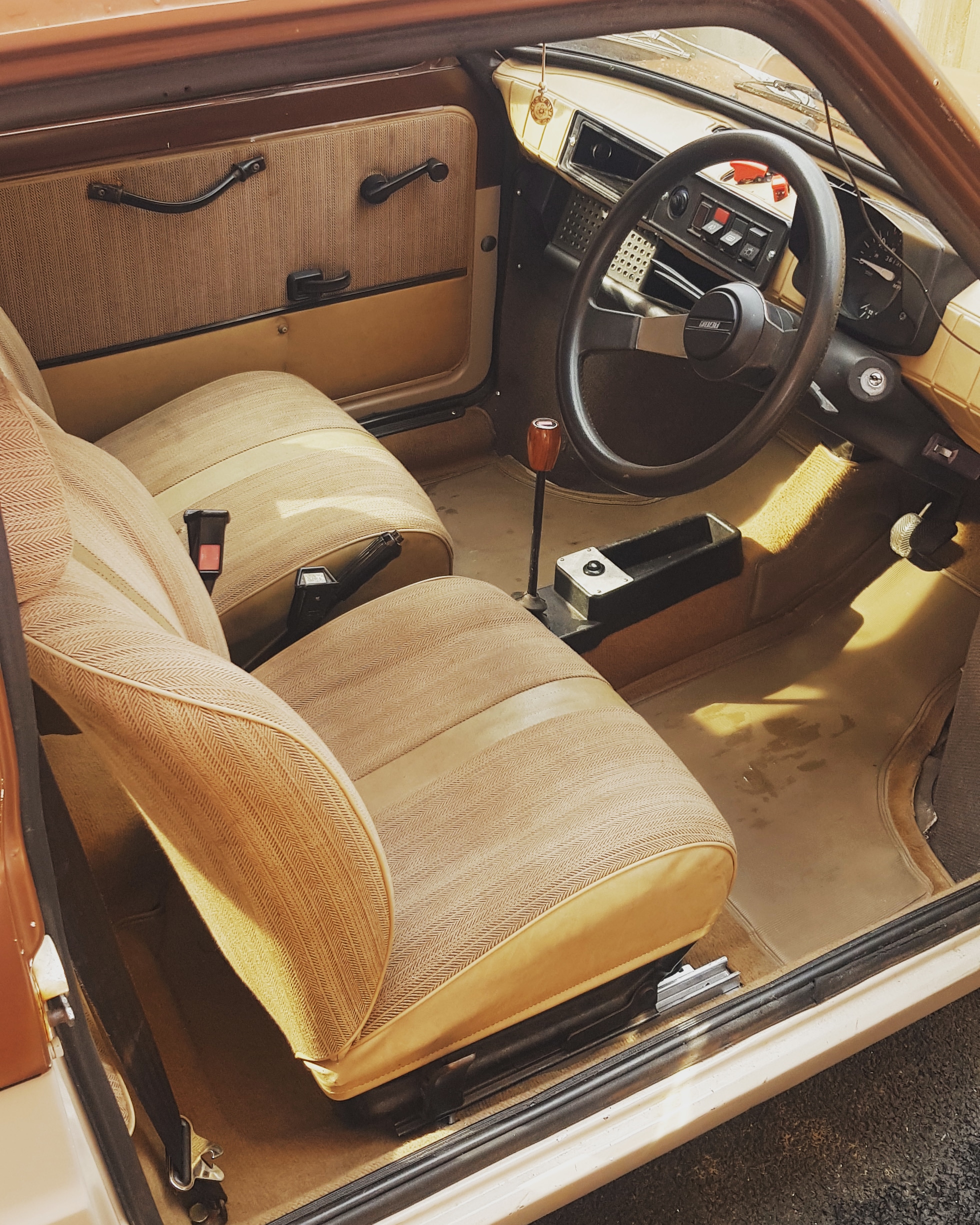 I'm going to just enjoy it for a while now, then when I can I'll be upgrading to a stainless exhaust and a decent electronic ignition system. Also I wouldn't mind having the carburetor properly tuned on a rolling road.
Alex.