With just over 2 months to go until MOT time I thought it best to have a proper look at that crusty rear jacking point. Just to re-cap earlier in the year I gave the underside a good going over with underseal and some cavity wax. While prodding around I found that there was a small but concerning amount of corrosion around the N/S rear jacking point. I knew this would be and issue for the MOT man and quite right too so naturally I decided to forget about it and sort it out later. Well that time is now so up it went on axle stands and I set to to remove all the items in the way - passenger seat, handbrake centre trim, rear bench seat and seat back and the N/S rear side trim panel. What greeted me was a little more than expected

This is the view from inside the rear footwell directly above the rear jacking point.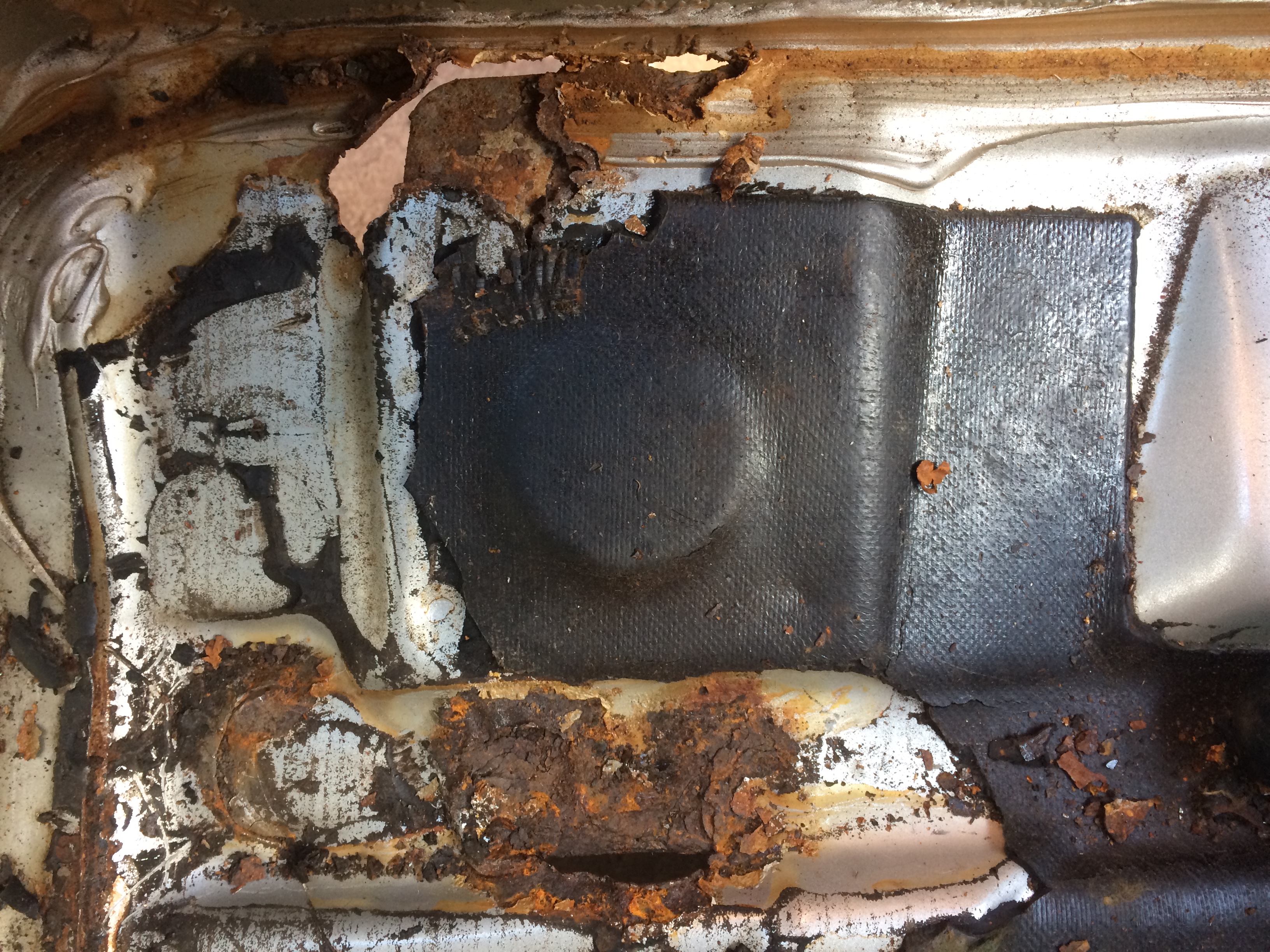 And from below as sunlight beams through the rusty hole. The jacking point itself seems pretty sound but the same can't be said about the metal it was attached to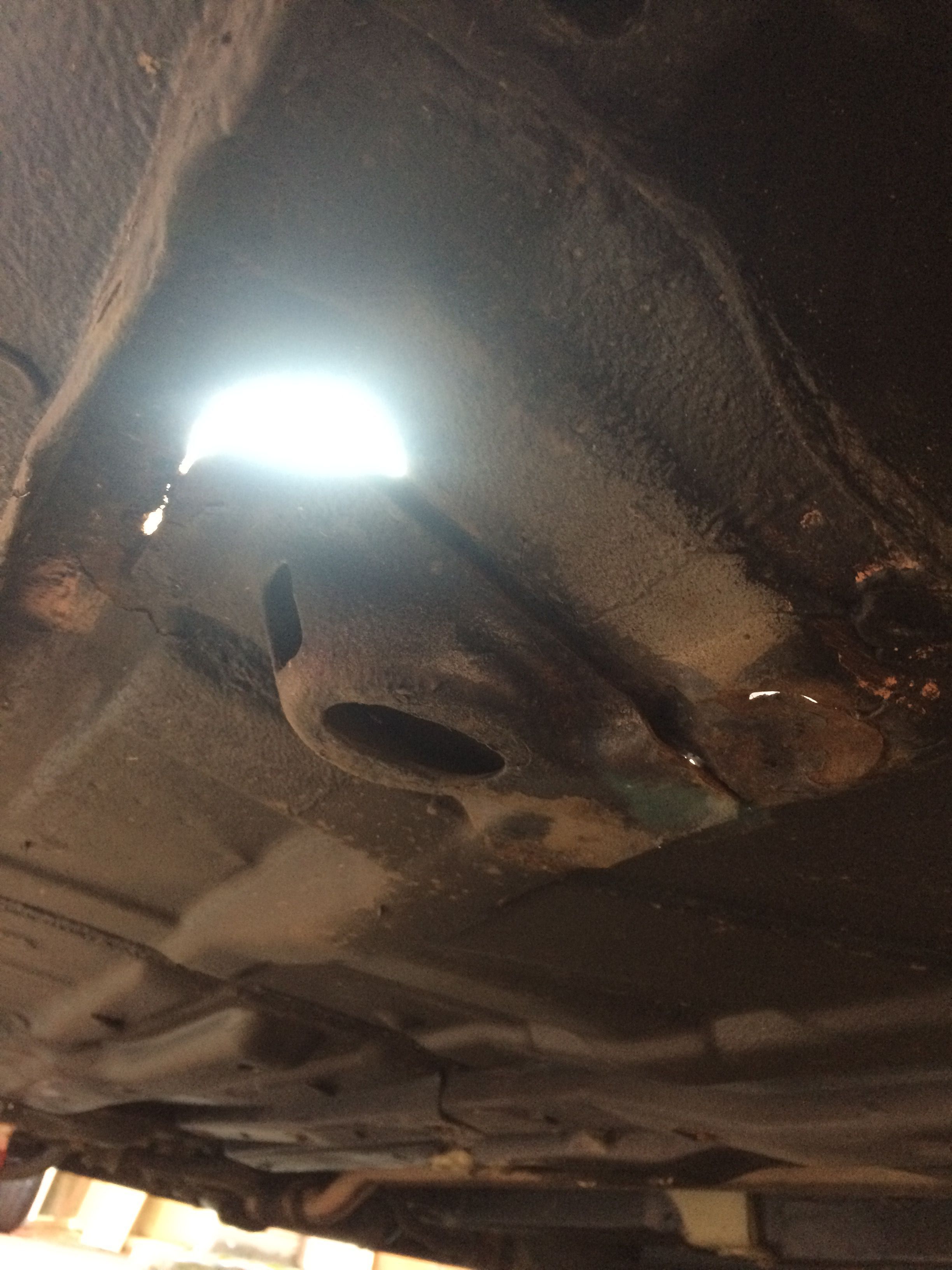 The big surprise was when I removed the rear seat. These are the mounting points for both the seat belt (right) and the rear seat back (left). Another MOT hot spot which will have to be sorted.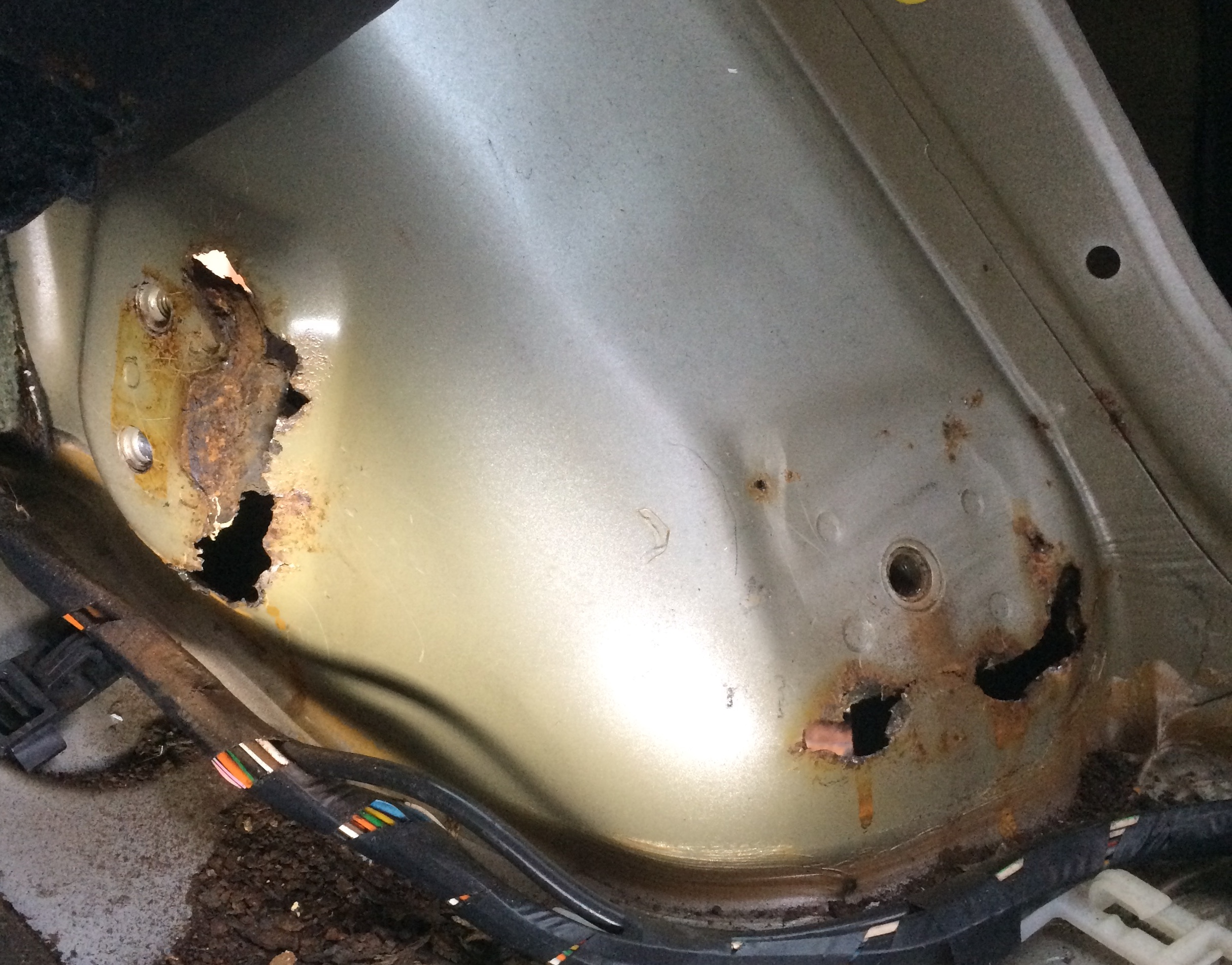 Daunting as this all looks I'm confident I'll be able to sort it. My welding skills are by no means pretty but they are always satisfactory. I'm starting to see why so many MK2s are in the great scrapyard in the sky. I can understand how easy it would be for the non-mechanically minded person to simply scrap this car as the quote for a garage to sort this out would almost certainly be double the cars value. Not this one though