First of all, c'mon.. this is technically a Fiat. using the Fiat 2.3 JTD engine along with many other Fiat parts. it also rusts like a Fiat too, but nothing like a ford transit, i tell you!
anyway.
This is a joint project with my brother!
my brother spent ages looking for "the right van" to convert.
fords are good but man they rust, same for mercs. trying to stay away from "rusting" vans he was going to go for a Renault Master. sadly the engines they use are not the highest in reliability. he then was looking at the (yey!) Fiat Ducato.. but for some reason he decided not to go with it..
he then looked at the Iveco Daily. now anyone who has ever looked into this will know.. for the price, the Iveco Daily is "The van". when people tell you these things are built like lorries. they are not kidding.
Dedicated ladder chassis, crazy over engineered running gear, an engine that never seems to ever get faults.. what is not to love.
then the Fiat kicks in...
rust (but not as bad as a transit), gearbox issues, electrical issues..
boy, do i feel right at home!
well we went looking at one a mk3 2004, it was pretty rusty in the back end, all the evidence of never being serviced for many years and metal filings in the oil!
needless to say, we avoided that one like the plague
well we had a budget of £2500 with £3000 at a push. keeping in mind, we had to insure and tax it to drive it back, that also would cost.
anyway, i was at work on my lunch break at work browsing through of all places Facebook Market place. thought i'd stick in a search for "Iveco" and see what shows up. well i managed to find a pretty nice 2008 mk4 Daily that was a refrigeration van that has covered 130k miles. so after showing my brother it via taking a screen shot and sending it him, he told me to message the seller and arrange a time to view it. (now my brother does not have or use facebook so this was all done through me, relaying things on to him.)
we took the trip to Birmingham to have a look at it and this is what we were greeted with:
looks good, but sadly has some bodywork damage.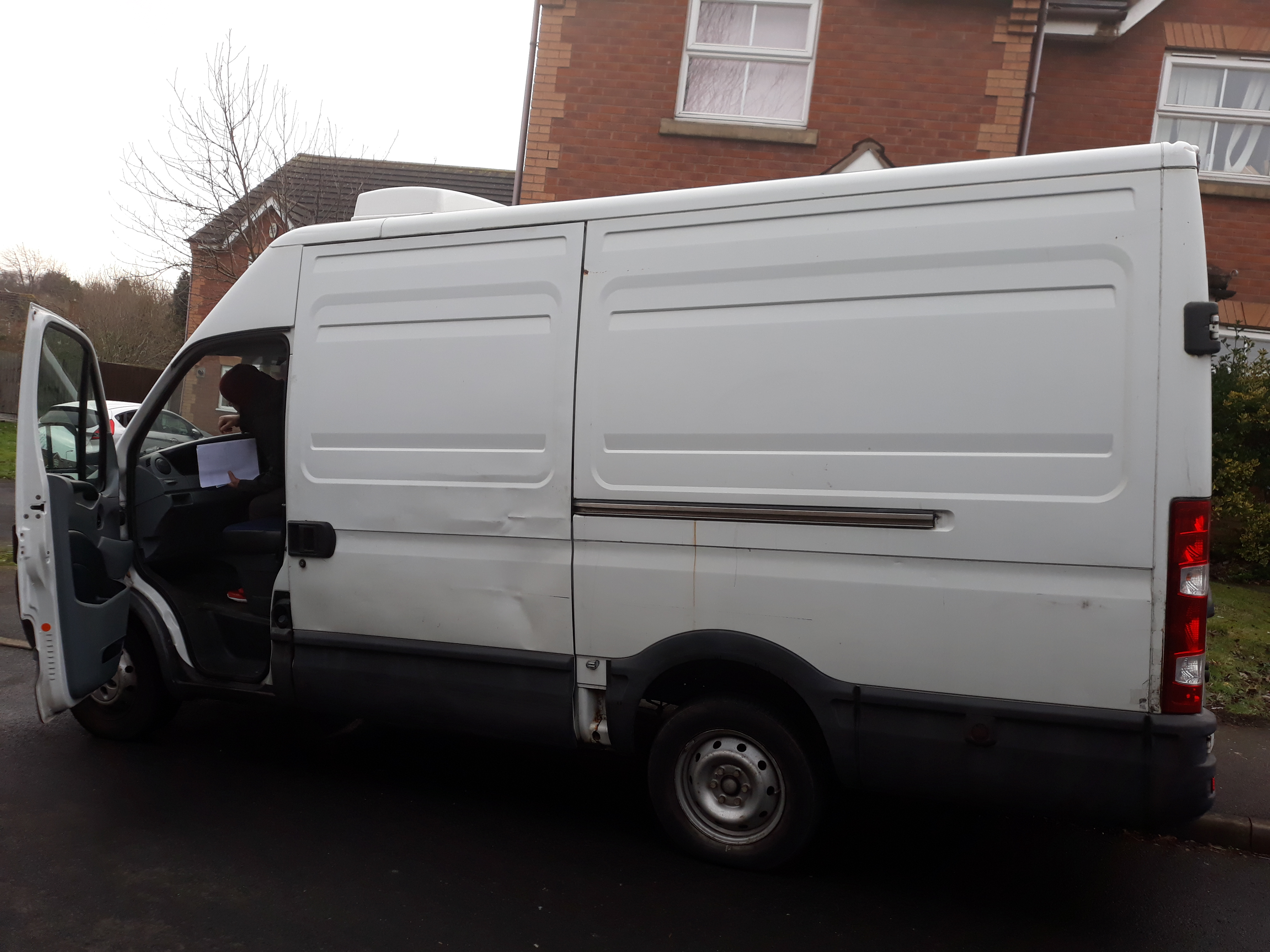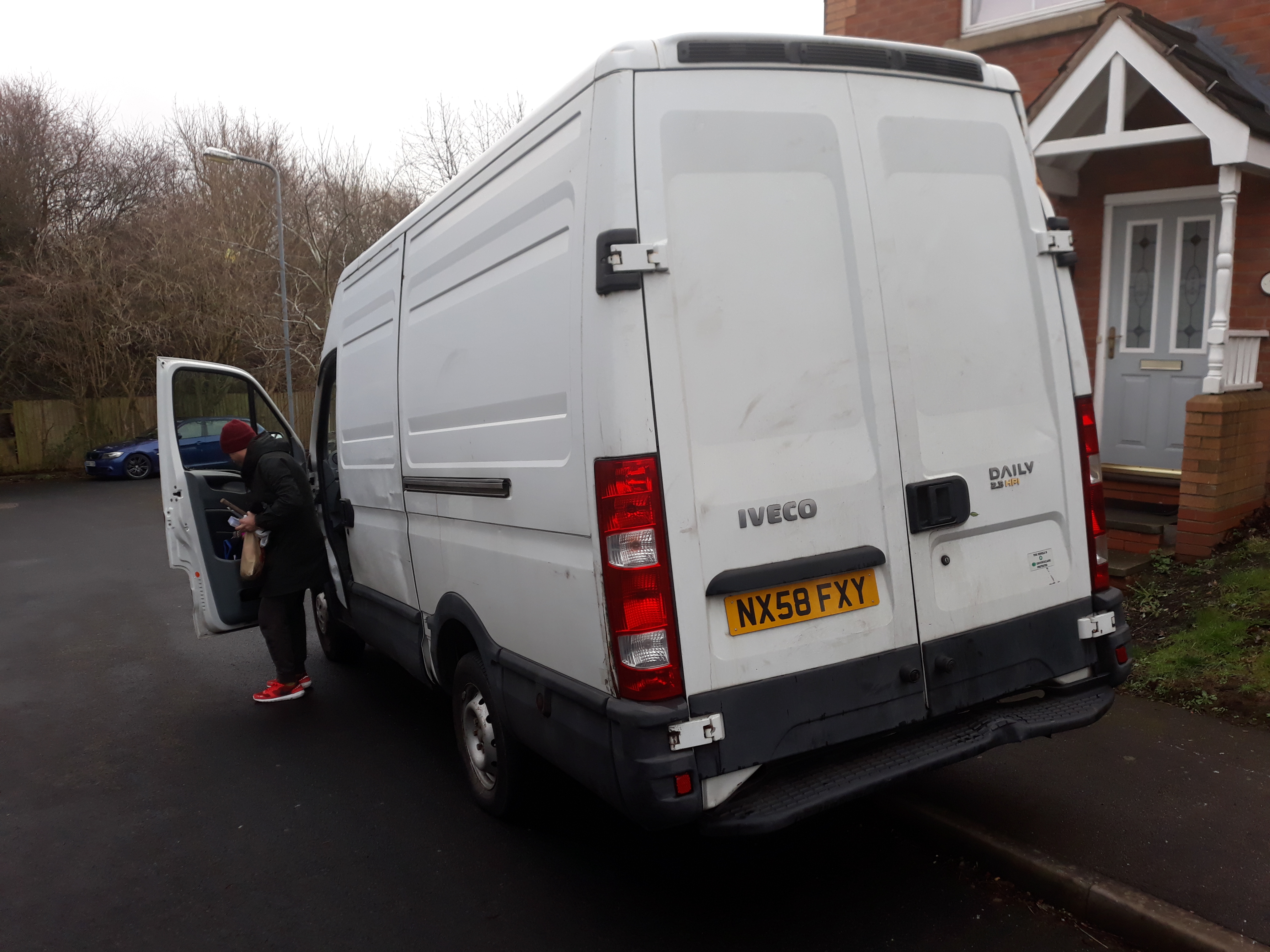 nasty dent, nothing i cant fix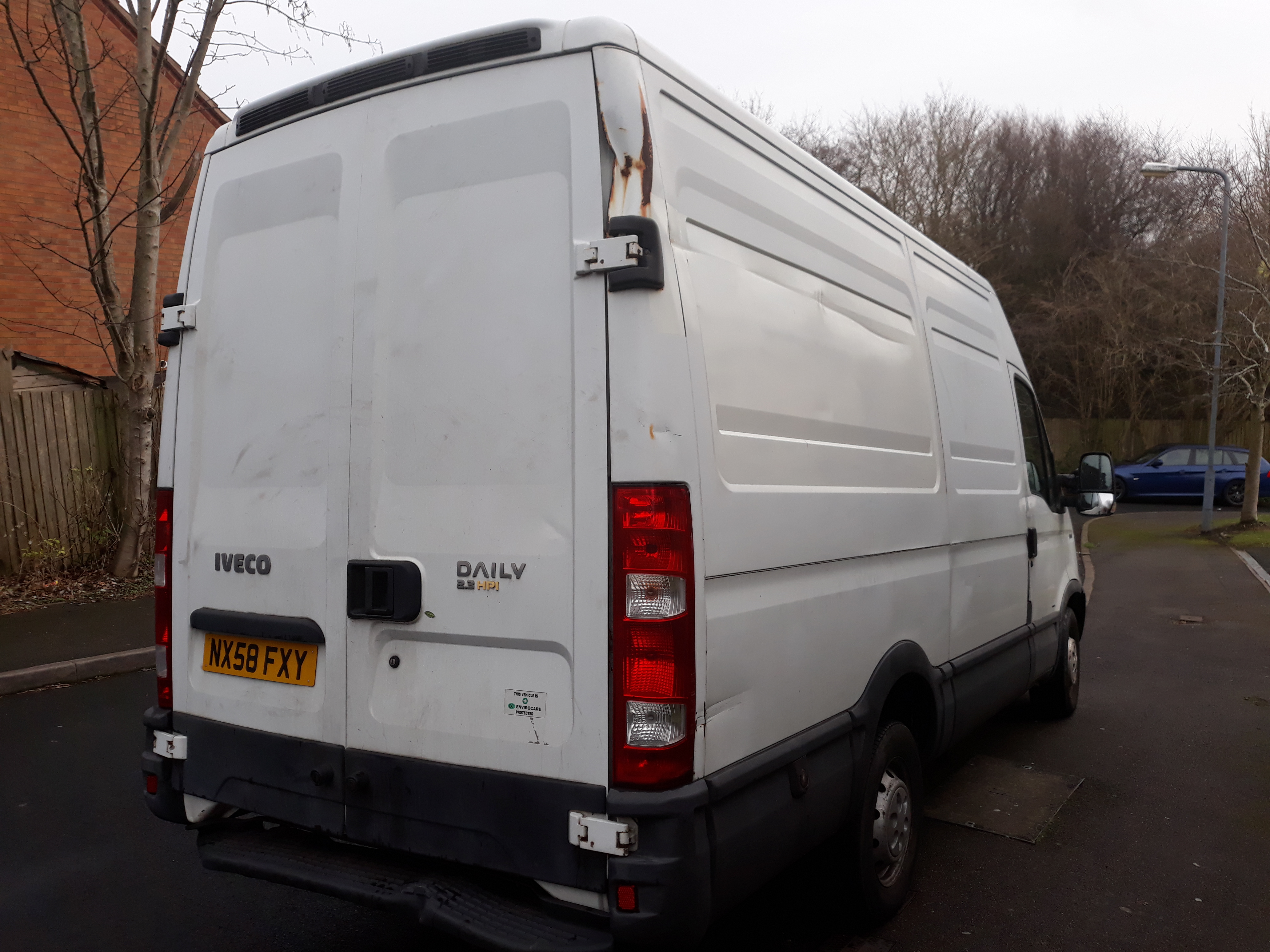 not bad inside the cab, needs to be stripped out and cleaned.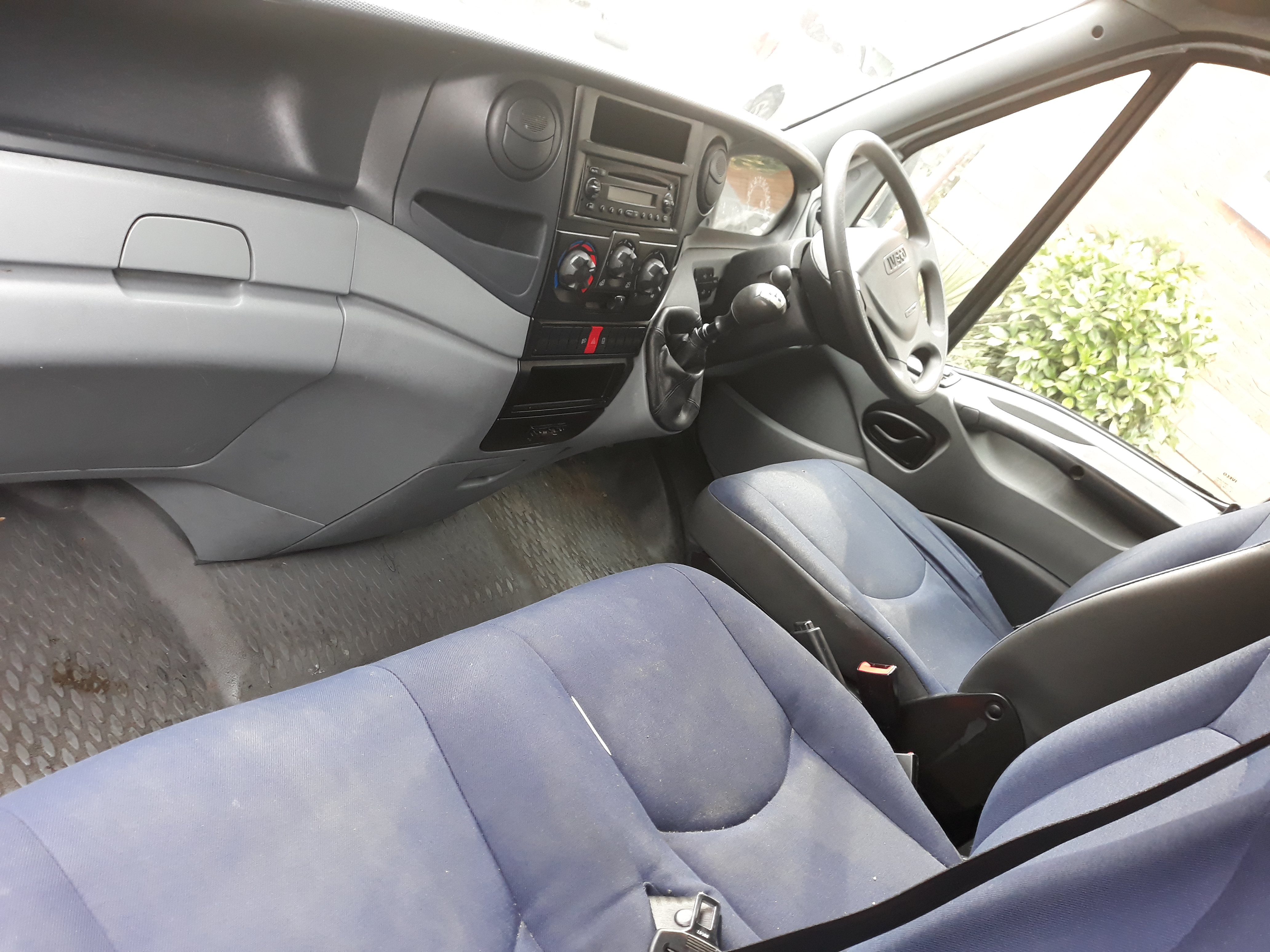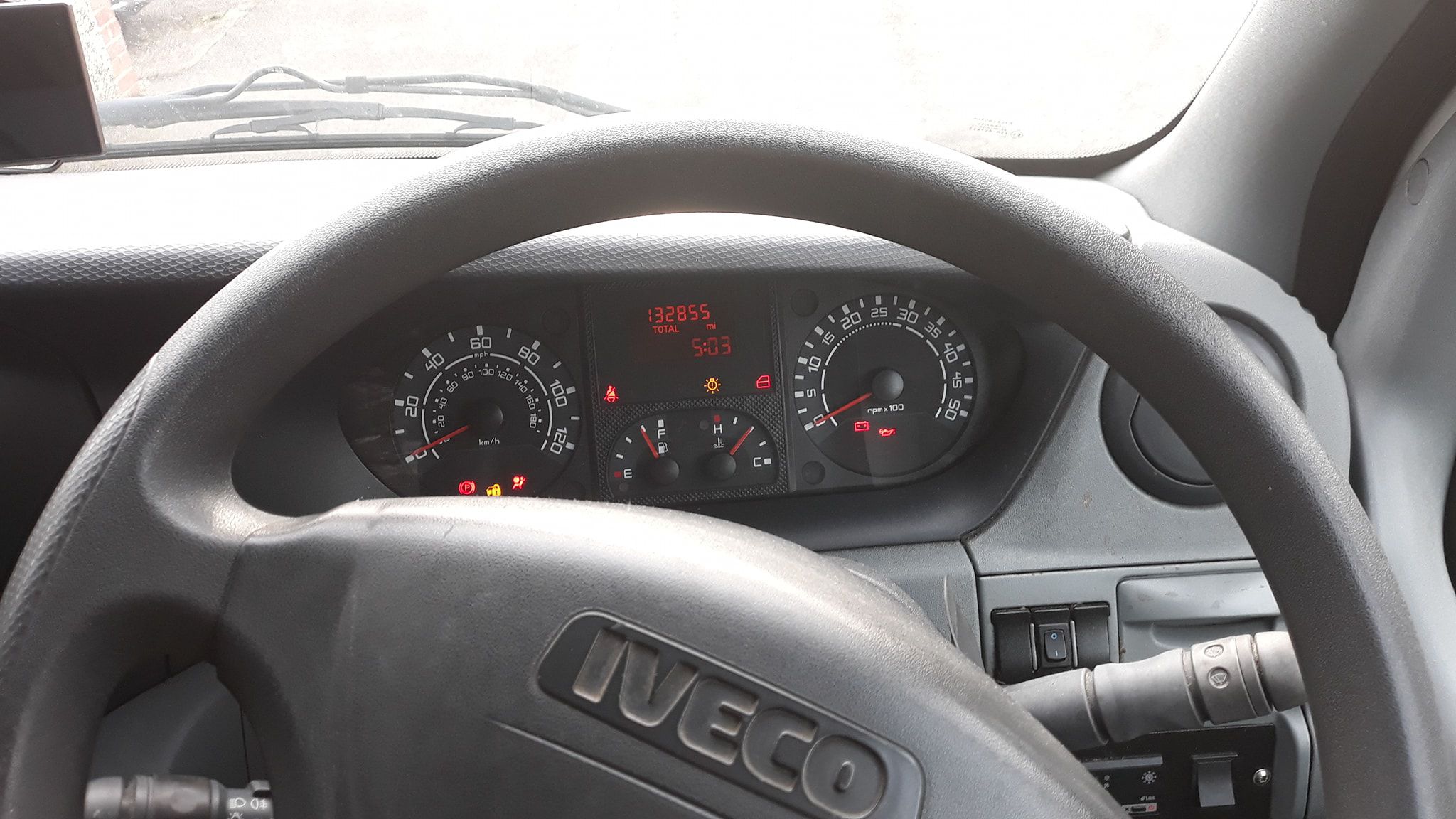 well we gave it a damn good inspection. in and out, under and over.. all over!
taking it for a test drive revealed that the gearbox was crunchy in 3rd and a little in 4th. however it seemed to drive great!
we liked it, we wanted it, so we bought it. we managed to get it for (if i remember) £2200. leaving us enough to tax and insure it for the drive home.
upon making it home we set about the deconstruction of the refrigerated back.. and thats when i picked up my video camera.
Now we have had this van for a month or two so more work has been done but i will be slowly be releasing it until i am up to date on here!
For now, enjoy the video!