Firstly, sorry for my english.
I use navigator very often but I don't like devices on the windscreen and wires on the facia. My previous project (
https://www.fiatforum.com/punto-mk2-2b-guides/320274-upgrade-punto-188-cassete-radio.html
) solved a part of this problem, but I don't like carry any devices every time when I drive somewhere.
Now I am planning to install rear view camera and parking sensors and I need a monitor for it. In the parking system which I bought, distance displaying at the monitor screen too. To solve these problems I have decided to use navigator with video input and hide it under the car stereo.
So, I made sliding monitor.
I bought used ventilation box and cut it.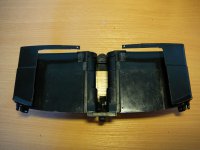 This is box for navigator. It made of tin-plate and has soft bumpers inside for protection of navigator from scratches and vibration. It has window for good satellite signal receiving. Navigator is Ritmix RGP-665. 912C platform, 800x480 @ 6", BT, AV, iGO, Navitel.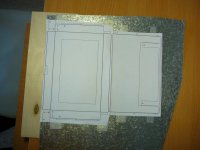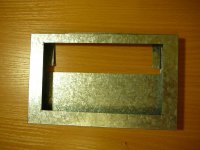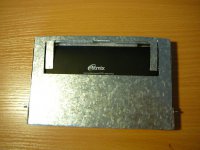 This is activity indicator. It displays system messages by flashes. I have used amber colored 3x1,5 mm SMD-LEDs on the plate and optical conductor made of plexiglass.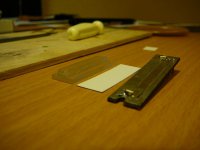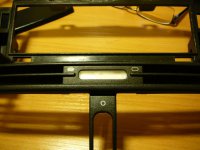 This is guide rail for navigator box.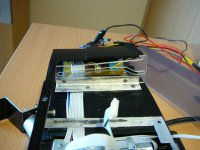 This is workpiece for electronic parts: power unit, control unit and optical sensors. I have used PIC 16F628. White cable is video.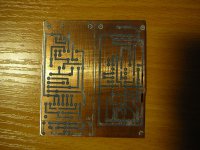 This is rear and front optical sensors and operation knob. Moving down the big wheel on the ventilation facia is pressing the knob. It activates monitor moving forward and backward while ignition is on.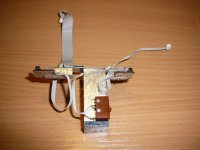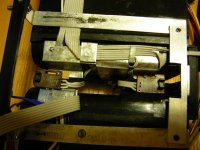 This is main shaft. It has screw-thread DIN M6x1. There are needle bearing at the one end and gear wheel at the opposite end.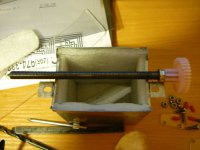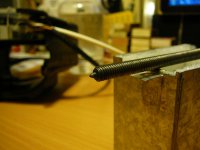 This is carriage which move box with navigator (upside-down view). It is DIN M8x1,25 bolt which have the hole with DIN M6x1 screw-thread inside. There is flag closing optical sensors at upside.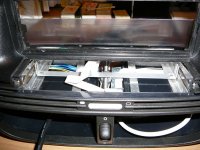 My device from different points of view.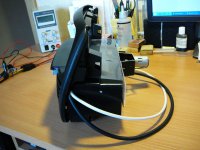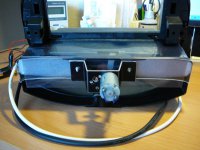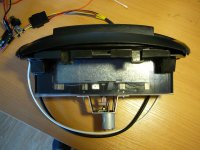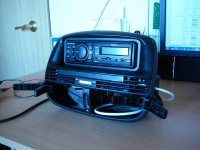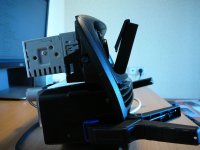 To avoid monitor moving when I press touchscreen, I've made these locks.
Connector plate inside navigator. Navigator's battery is not using.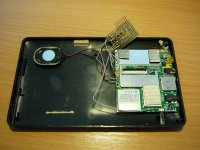 I've used black colored self adhesive film instead paint.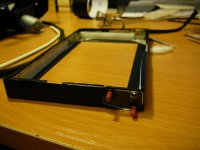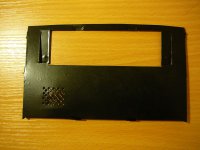 I've moved cardreader in more convenient location.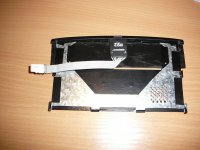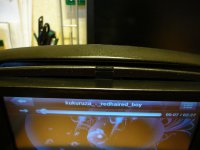 My device in car.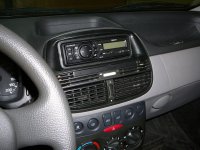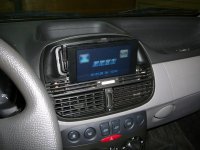 Algorithm is:
When the ignition is turning on, system is connecting to car battery and turning on navigator.
If within a minute I do not push the button (move down big wheel on ventilation facia), navigator falls asleep.
If I turn on reverse gear and navigator is closed at that moment, it pops out, wakes up and displays the rear view camera automatically.
A minute later after turning off the reverse gear navigator automatically retracts back and falls asleep.
To control the radio I need press the button. Navigator retracts and opens the radio panel. To open navigator it is necessary to press the button again.
When I turn off the ignition and the navigator is opened, it retracts and will be on duty for 15 minutes. In case of short stop, such as at a gas station, if within those 15 minutes turn on the ignition again, the navigator pops out and wakes up. If there was navigation, the route does not reset. If the ignition is not turned on after 15 minutes, navigator turns off and the system is disconnected from the battery.