First of all please disconnect your car battery!
Take photos for later on!
Remove your old interior starting with the front seats;
There are four bolts holding the each seat to the chassis and they are located by two bolts at the front within the seat rail and two at the back, one located within the seat rail and the other at the rear side of the centre console, these bolts are six mm hex screw bolts that are all the same width and length.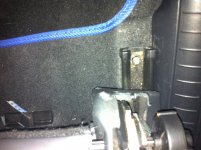 Once these bolts are removed, tilt the seat up at the front and disconnect the three cables for the airbag etc this is the same for both of the seats.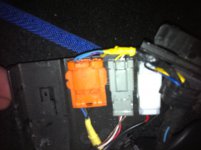 Then remove the seats.