Hi
I recently fitted these kit's to both side's of my son's Punto, just thought I'd share with you how I fitted them. Each kit cost £21.25 from ebay.
I first started by knocking the sleeve out, I used a bolt that had a head diameter slightly smaller than the sleeve.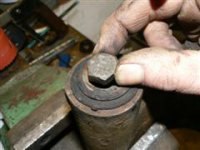 When the sleeve comes out the bearing's will also come out. I now cut through the plastic sleeve inside the arm as shown below. This will enable access to the outer bearing seat's.
I now removed the sleeve with a screwdriver.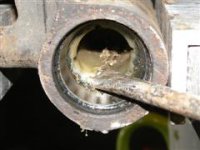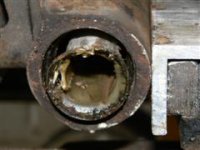 I then knocked the bearing seat's out using a screwdriver.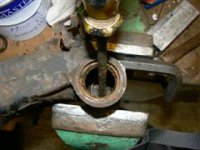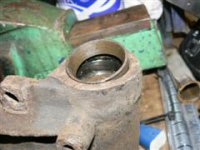 To put the new bearing seat's in I used a long bolt, with a washer about 40 mm diameter against the bearing seat and a larger washer the other end, then put a nut on the bolt and with a spanner on each end start to tighten the nut and bolt until the seat is in position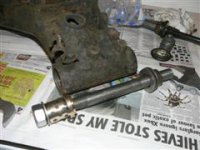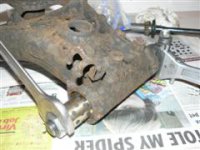 With the first seat in, the plastic sleeve then needs to be put in before fitting the other seat (using above method).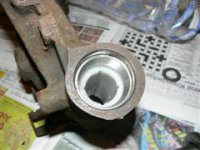 Next I fitted the bearing, end cap and seal(fit the seal to the end cap first) to one end of the inner sleeve using the bolt supplied with some washer's, as shown below.(making sure the end cap was flush with the sleeve)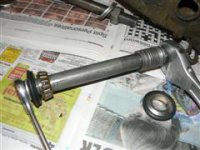 I then passed this through the arm, put the other bearing on and pulled the end cap and seal on using the above method. (pack with grease before doing this)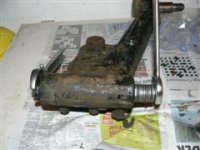 I then refitted arm's. Total cost of job £42.50