Not going to go into to much detail as if you need step by step details of this you really shouldn't be messing about with it, but here's some basic guidelines and pics.
1. disconnect all rear brake lines
2. unbolt rear subframe
3. remove centre of rubber bushes i found hack saw and hammer worked but others may have better method
4. remove ouside part of bushes using hack saw cutting through just the bush exterior and not the subframe metal. beat out metal part of bush using punch and hammer.
5. grease new bush and fit using substantial metal workers vice as shown in pic needs to be pretty heavy duty as we needed scaffold pole on vice to press bushes in.
if you've got a pit or ramps this job isn't to bad if not pay a garage to do it.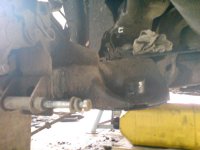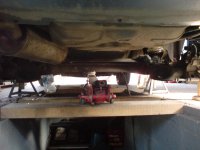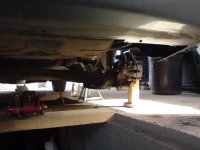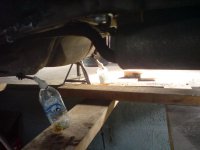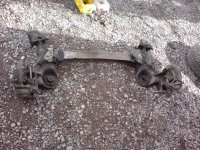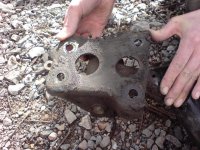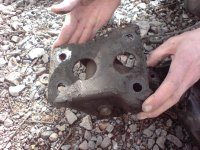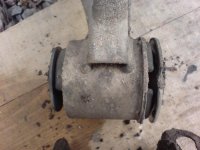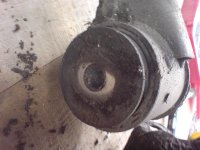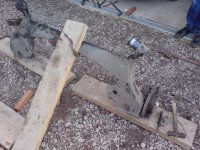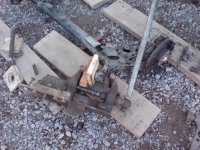 part numbers for the bushes is on the eper section on this site order bushes plus new nuts and bolts, i got mine from desira.