A lot of Bravos have a rattle behind the dashboard so here's a guide on how to fix the most probable cause for this issue. It's a 5 minute job and doesn't require any tools.
1. Inside the engine bay, locate a little removable cover on the right side of the trim covering the lower edge of the windscreen as shown on the pic.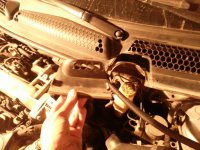 2. Don't try to open it by force or with a screwdriver. Remove the rubber seal from the right so you can slide out the little cover easily.
3. Locate a loose plug inside the empty space as shown on the photo. That's the culprit.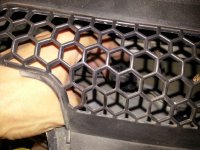 4. Slide your hand slowly, be careful, the black plastic is quite sharp.
5. Grab the plug and pull it out.
6. Hang the plug on the edge of the opening and put the cover back over it.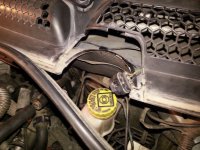 7. Put the rubber seal back and you're done
(Please let me know if pics don't show.)