Hi all
I'm usually on the Bravo forum however a family member has a 1.4 8V active sport with battery flashing issues and no power steering under certain speed or with out city mode enabled. Done the usual search through posts and it seems to be a common problem usually but not definitively leading to the alternator.
I'm off today and trying to sort it out for them however might pick up an alternator before I head over incase it is the alternator which I can return if not.
EuroCar parts is half mile away but they list these two 70A and 90A alternators, but I'm not sure if the 90A is required even though its cheaper? see attached image -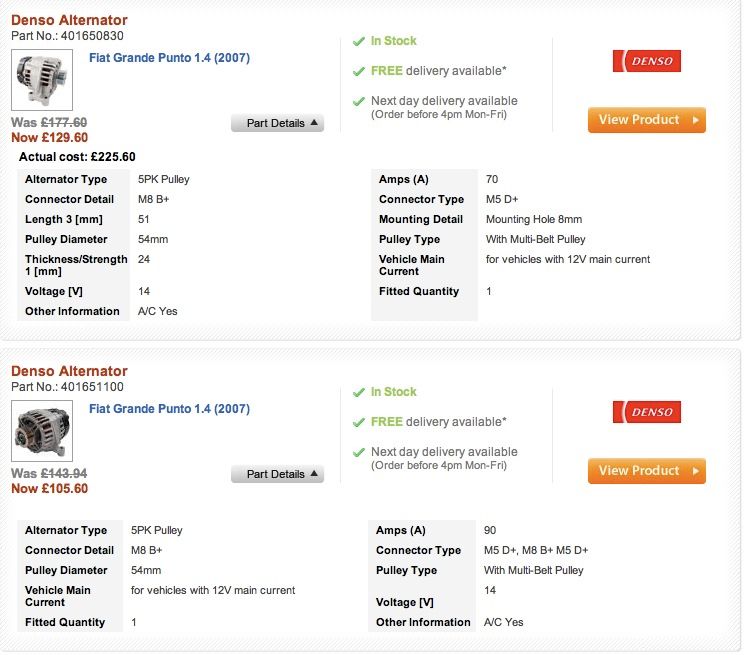 Also any things to be aware of with an alternator change on the 1.4 8V (non AC)
I was going to attempt changing my failed alternator on my 1.9 Bravo but that is really hell in comparison.
Massive Thanks