Gears sticking in 5th + 6th Gear only.
---
Has anyone had this?

Recently I have noticed going from 4th to 5th, and 5th to 6th has become a struggle! It seems as if it needs oiling or something and you have to use about twice as much force to get it into gear. after you have been driving for a while it loosens up as if it has gotten warmer but its definitely worse when its cold or when you just turn it on. But all the other gears are fine including reverse.

The gear changes are still smooth and no juddering occurs when changing or in gear. Could this be a bigger problem than just oiling it and hoping it would go away or do we think this is somewhat of a bigger issue?
__________________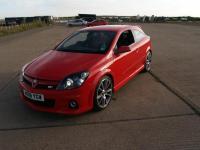 - EX : Grande Punto Abarth -
- Current : Red Astra VXR -