Introduction
Hey!
Thought it was about time I started up a thread for my car! I've been using the forum for a while now, just tend not to post much and keep quiet. Anyway...
I purchased my car in mid August 2012 with 26,000 miles on the clock. It's a Fiat Grande Punto 1.4 16v Sporting in the best colour, Orange! It came with the Abarth Alloys that are on the car now.. so really I haven't done a hell of a lot. It's had some new mats, a tax disc holder and a rear bumper respray (that clearly went really well
) I passed my test in October 2012 but haven't really had the time or money (with being at school) to do anything to my car. But now I'm finished and i'm having a gap year so i thought it was the perfect opportunity to get the ball rolling and do some stuff to my car.
First thing on the list is to lower it as the arch gap is horrendous! Then sort out the b-pillars on the door. I think the previous owner loved the car wash a bit too much, they are scratched quite badly. I'll post a close up of them when i get to changing them. Then after that i'm not quite sure what im going to do really... just see what comes up for sale and how much money i have i suppose.
Wow.. i've rambled on. Anyway, here are some pictures that i took yesterday!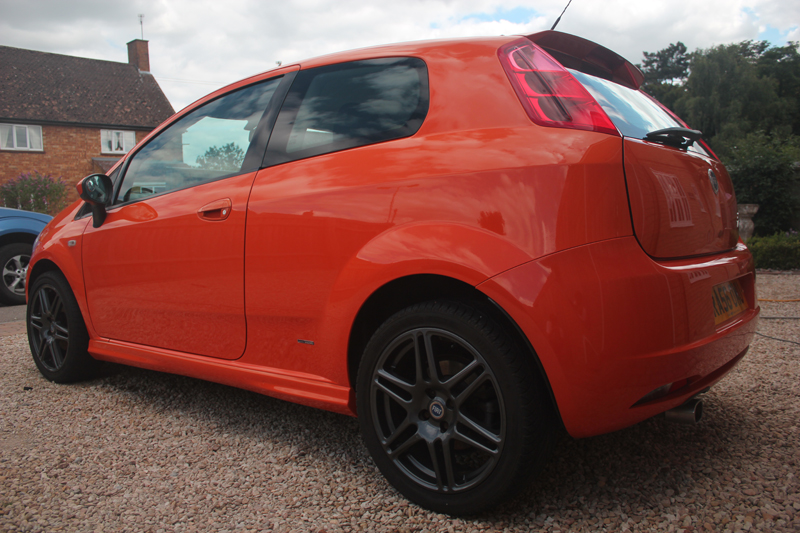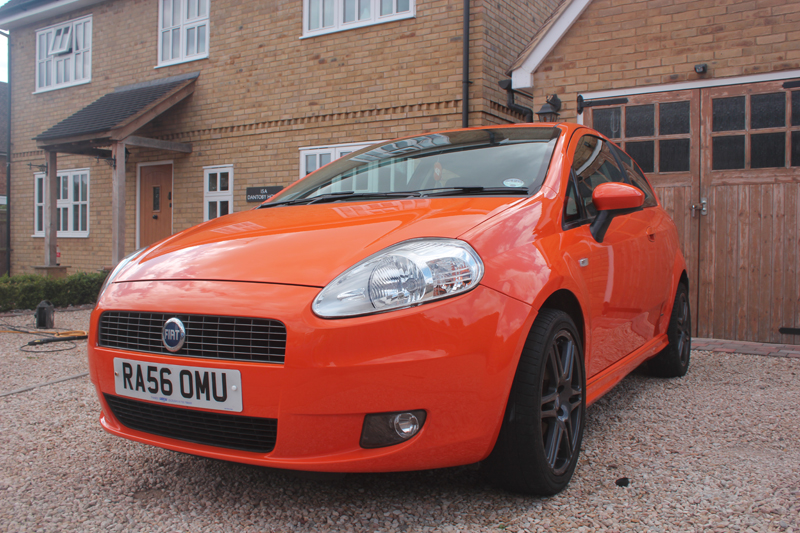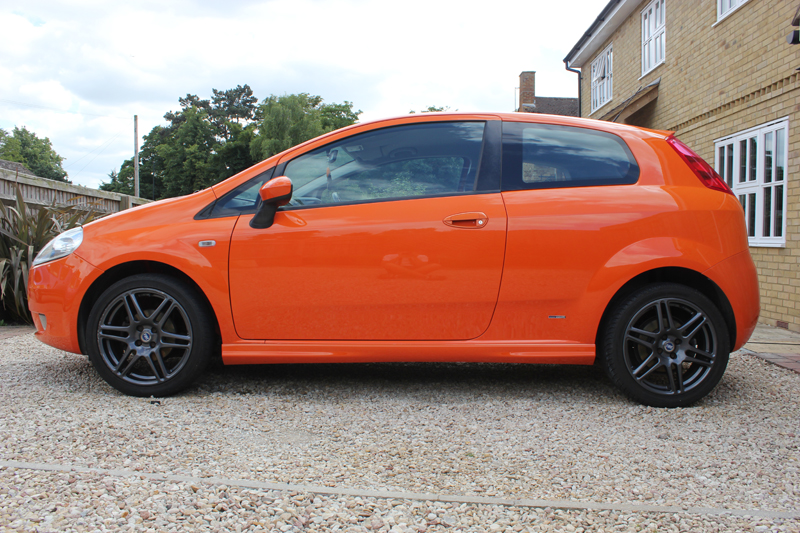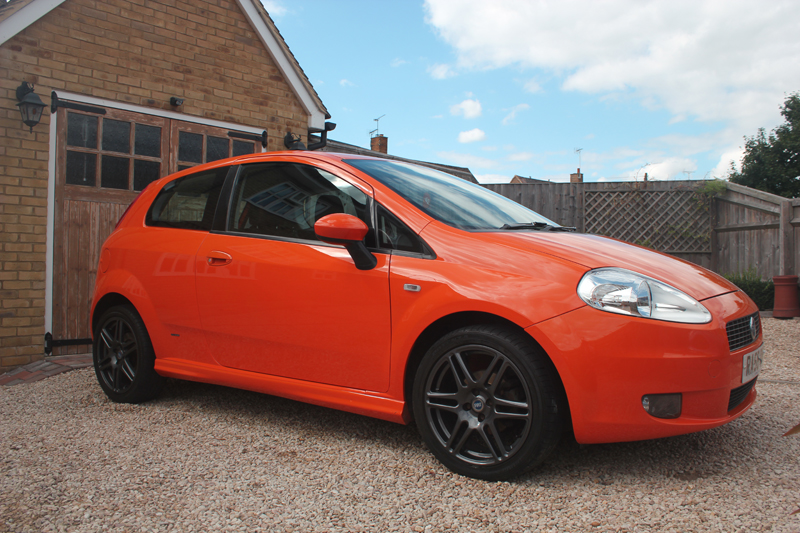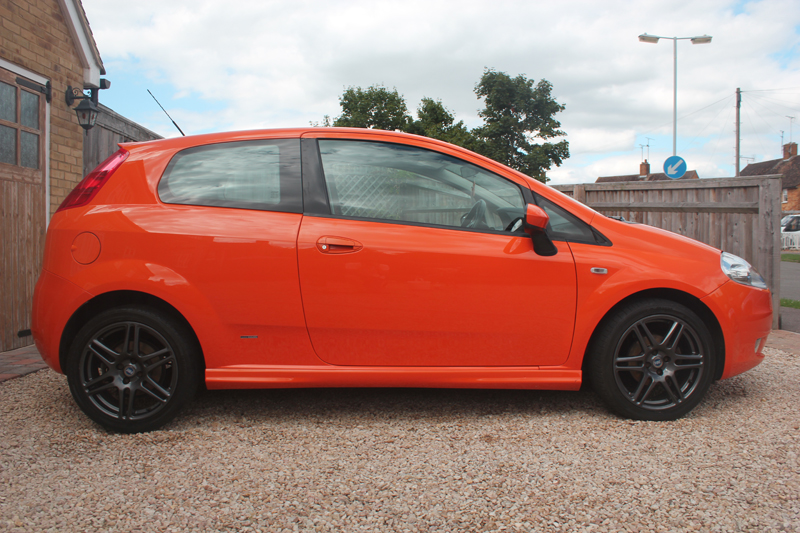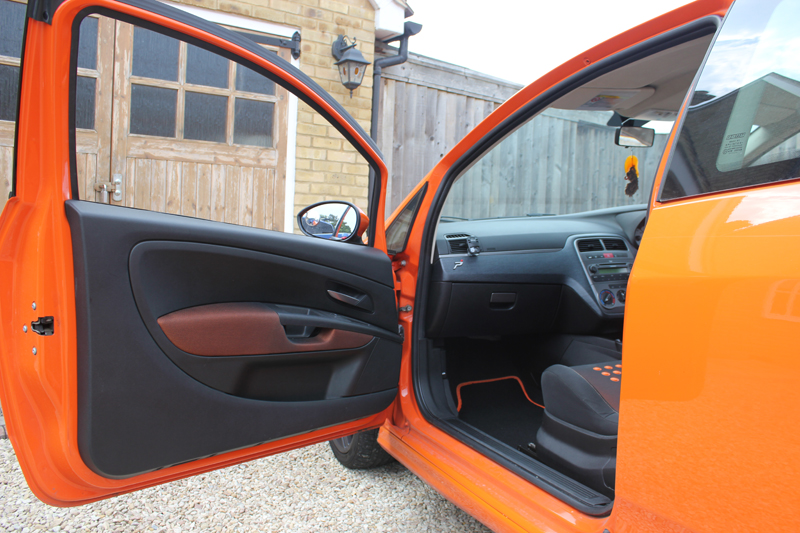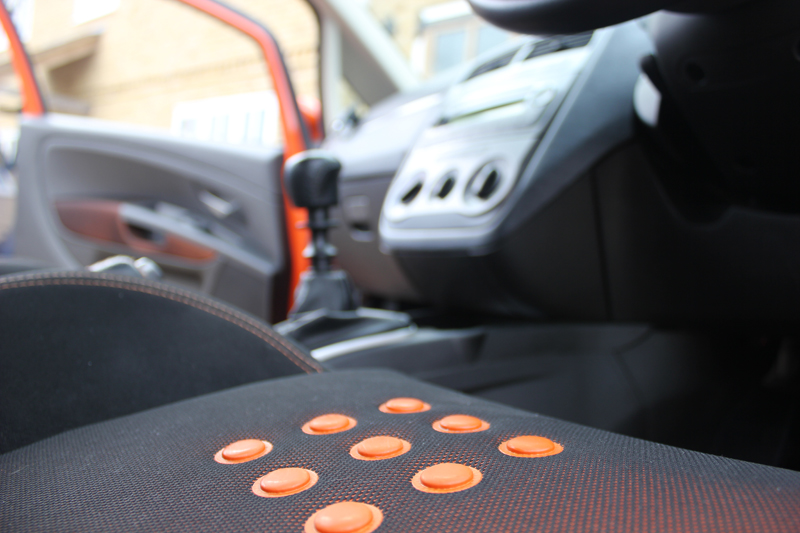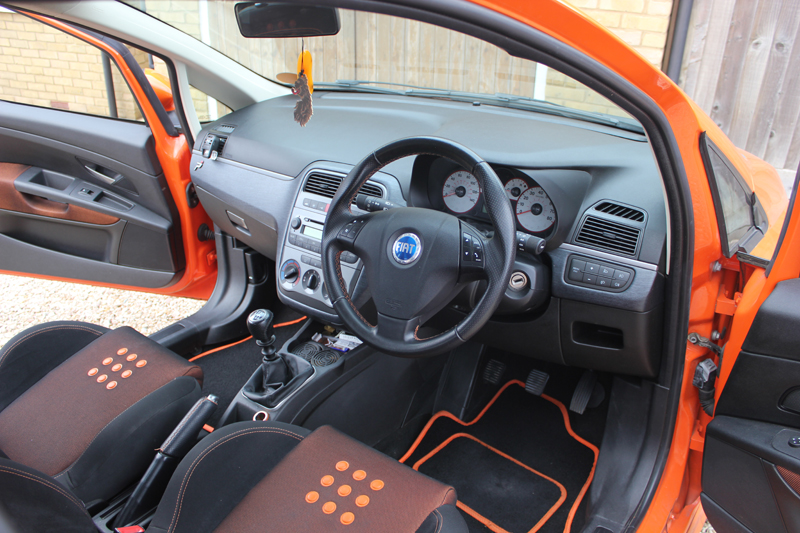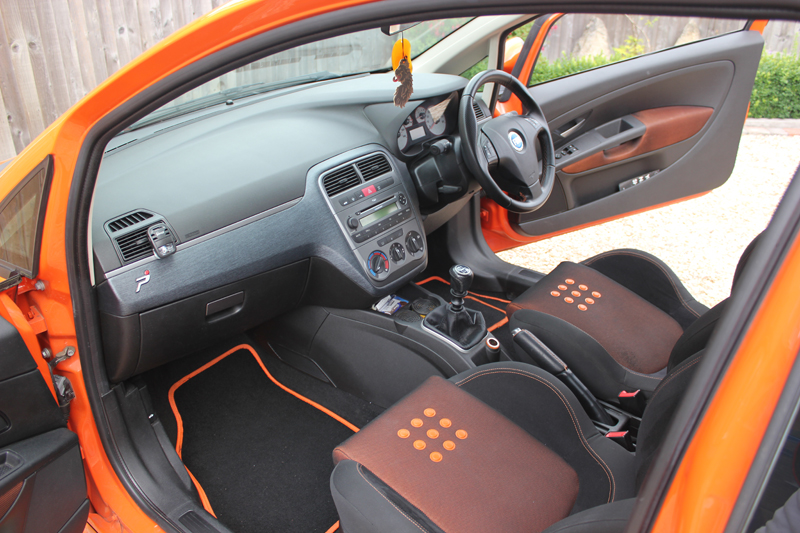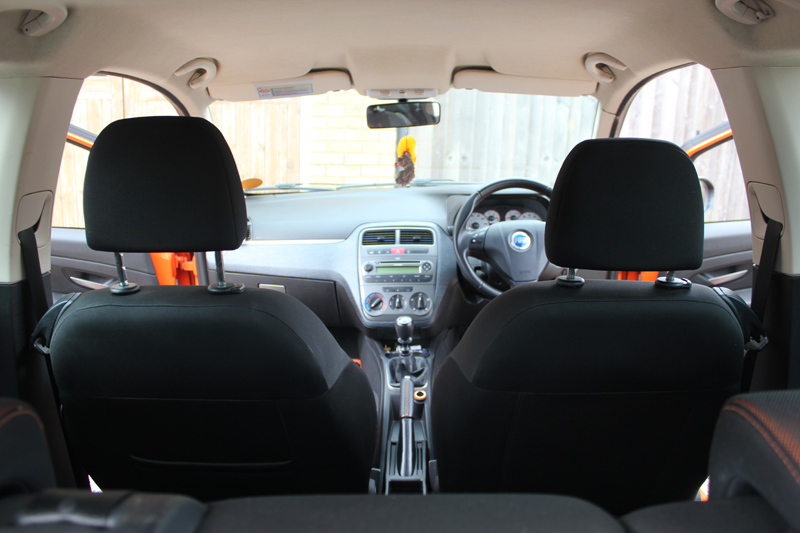 Cheers for looking!