Introduction
hi again. i think my other thread was removed so making another 1. right my dads mk3 supra is know finished only took a year but its finally fineshed. this is it. next week weer taking it to santa pod to race my cousan in his type r.
and belive me he has know chance. this thing is fast
. it spins in 3rd gear
.
my dad recans it will do low 13ns on the strip. any way will get a couple of pics and vids when we go. let us know what you all think.
cheas pingu.
ow and i have told him to black out the mesh.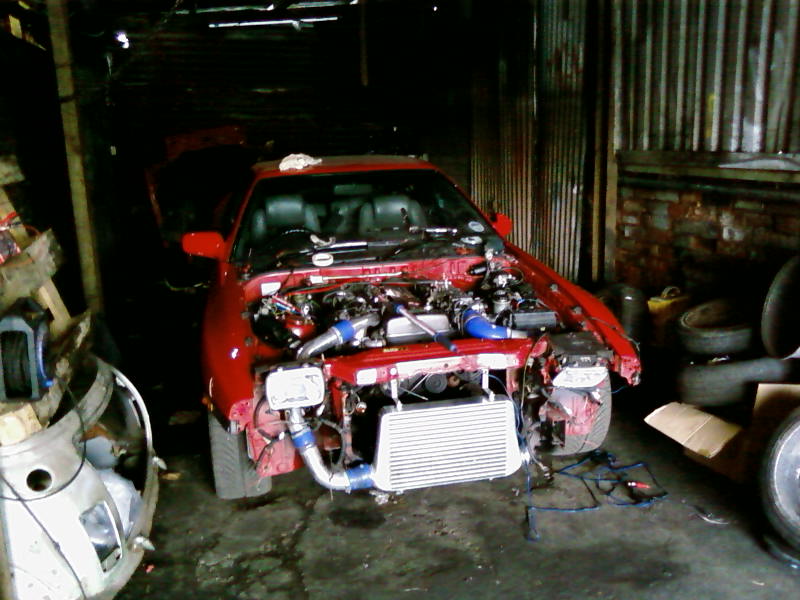 this was in the midle of the engine convertion.
and this is it know.