Introduction
so over a year ago i got in trouble,got a 6 month ban, tut tut tut me....
but took courts over a year to arrange and do anything, so 14 months later i have 2 months left of a 6 month ban, the tension wasn't nice waiting.
almost there though!!
so ive been collecting parts,got me a palio intake bob thanks to a friend in Portugal,made some form of induction,soon to be changed and tweaked.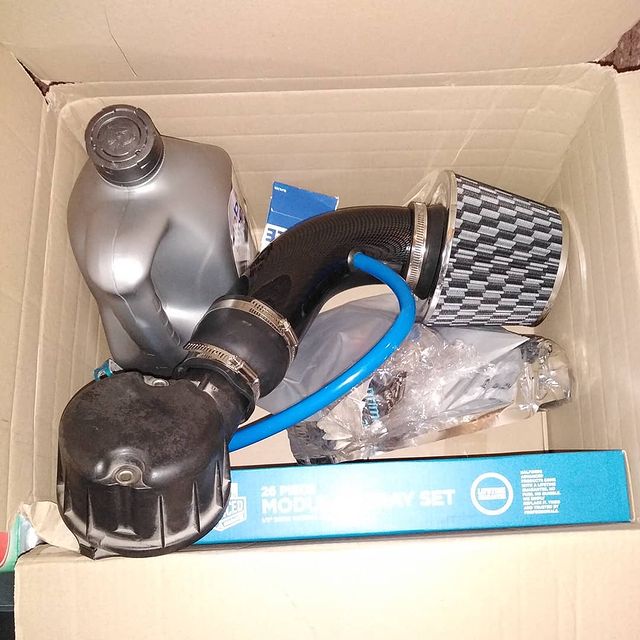 got myself a nice steering wheel that came from a mk1 punto i need a new boss kit for,
in the mean time my partners little perdua caught alight on the forecourt,so as a quick sort got her a mpi sei with solei roof for now,turns out it has lancia dedra wheels and 1.2 mpi in it, not to forget big dent in the door i might try pull out so can open the window fully,but as a daily it will do tbh.
btw its called Fizz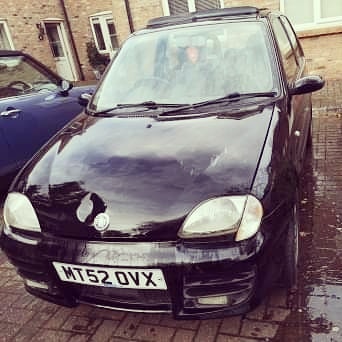 now moving onto my returning ownership of this seicento,now the ban is drawing much closer to ending.
this is ickle red (instagram handle will change eventually to match this)
I've owned this car before, it was a 1.2 swapped project that had been dry stored, I bought it with intention, made it look good, then decided to sell it, as i was pursuing a cinq sporting at the time.
it changed hands a good few times then a fellow friend came into it, after some parts where sold on, missing (all the good stuff) as i had got it from a forum member here.
the 1.2 in it had since blown so a 1.1 8v is back in its place, An ulster exhaust also so bumper exit looks appropiate. it has obtained a mcritch ecu too, i dont want a mad engine, this combo is jsut right imo.
currently it is undergoing some welding as its neglect showed, il be collecting the car prior to its fresh mot.
i know the bumpers are a different colour but im happy with them being black as im yet to decal the car in a rally esque style and more spotlights.
the originals where faded and blistered.
i plan to transfer some parts from one to another when time comes to make interior comfy as i will be covering some distance in the future for any meets or visits to friends and family as im a minimum 3 hours from anyone now. obligatory stickers for the FF will be in windows so if you do ever see me just wave!!