Introduction
Well got myself
another dub
on Saturday. Only bought it for the wheels really but now ive driven it i've fallen for it, im gonna try get my insurance switched over for the last 3 months, got 1 weeks temp insurance so i can have it on the road while jetta gets sold.
Spec:
Mk2 Royal Blue Driver 1600cc
New Mk3 Cylinder head & Cam fitted & Mk3 VR6 Struts with 80mm Lowering Springs.
New Starter, Alternator, Gaskets, Clutch, Radiator & Rear Shoes & Wheel Cylinders fitted last year.
Uprated Front brakes (spec unknown)
New GTi 16v Exhaust
GTi 16v Interior, Front Splitter & Rear Lights
Crystal Headlights, Smoked indicators & Side Repeaters
Wolfsburg Leather Gaitor, Wolfsburg Mats and badge set, may fit Wolfsburg steering wheel i have in the cabby aswell.
Sparco Front and Rear Strutbraces
Best bit: 15x7" Ronal Turbo Alloys with new 195/50/15s
DVD Player with 7" Screen fitted in centre console.
Alpine Front Components & Tweeters in front & Pioneer coaxials in rear panels.
Sigma alarm fitted last month (operates central locking etc etc)
Came with eyebrow spoiler, original splitter and German plates
Pics
:
Before I Got It: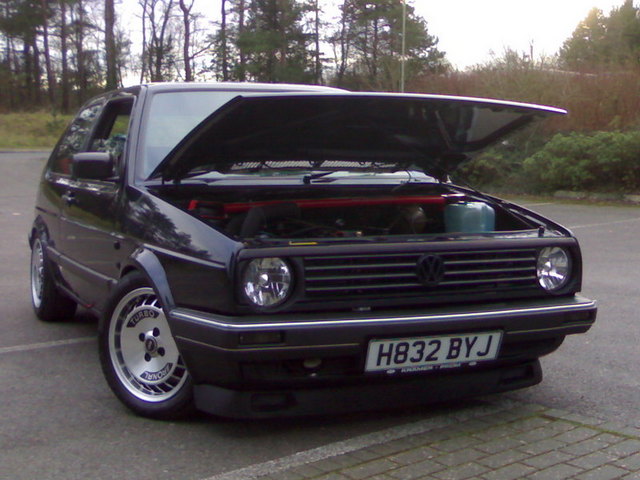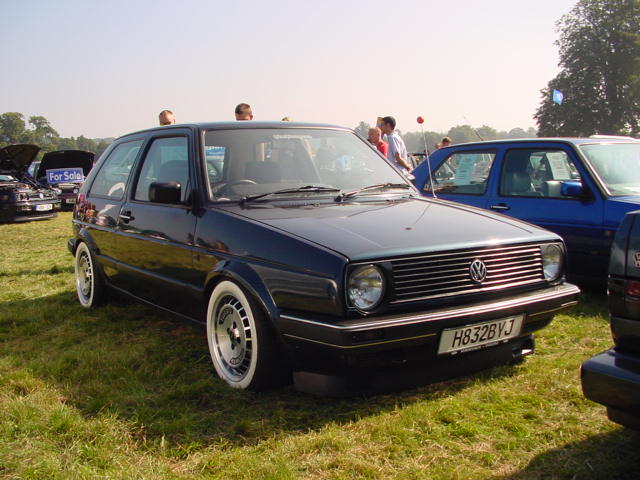 Now:
Gap between bumper and kerb? I dont see one?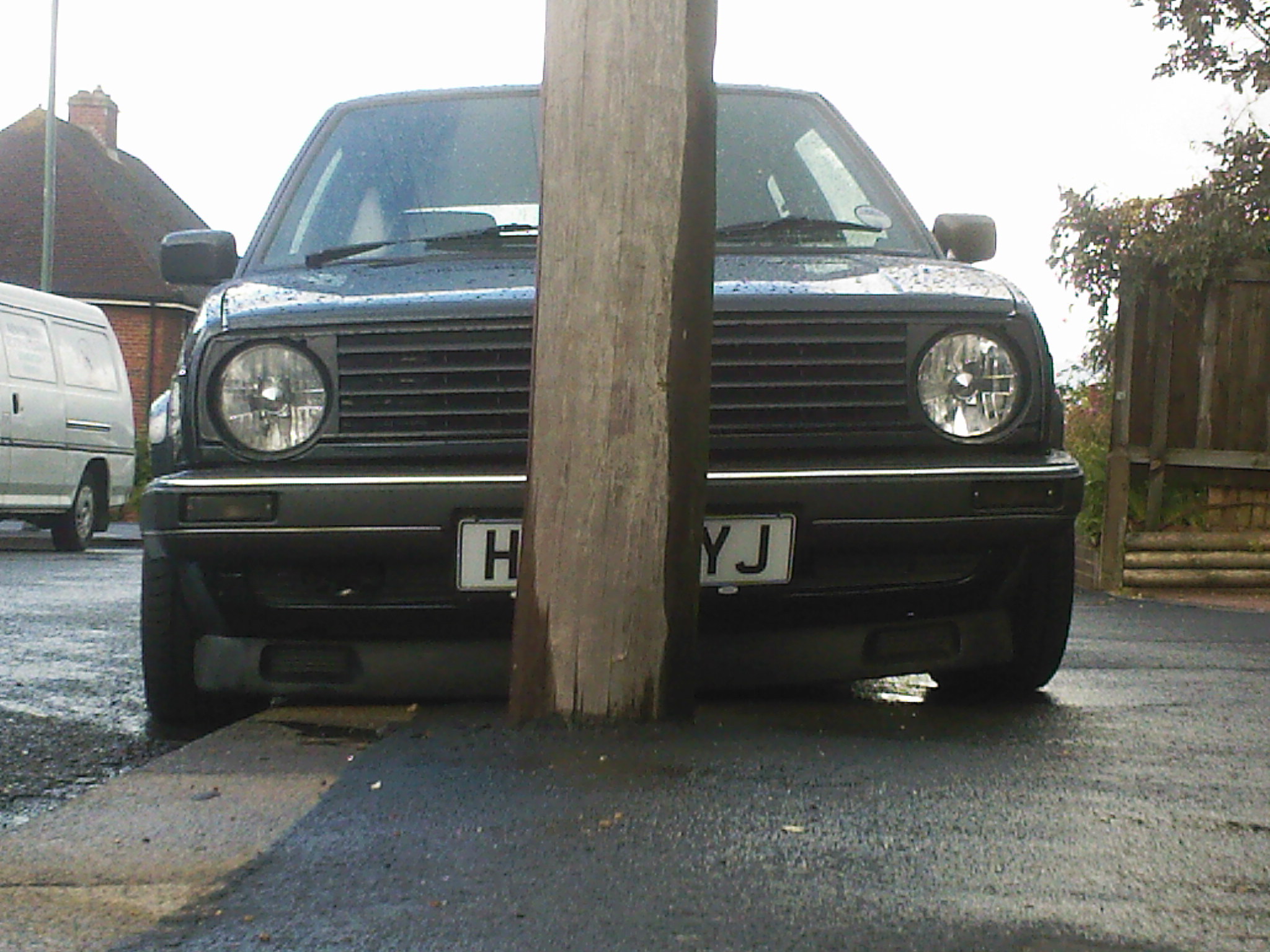 Crystal & Smoked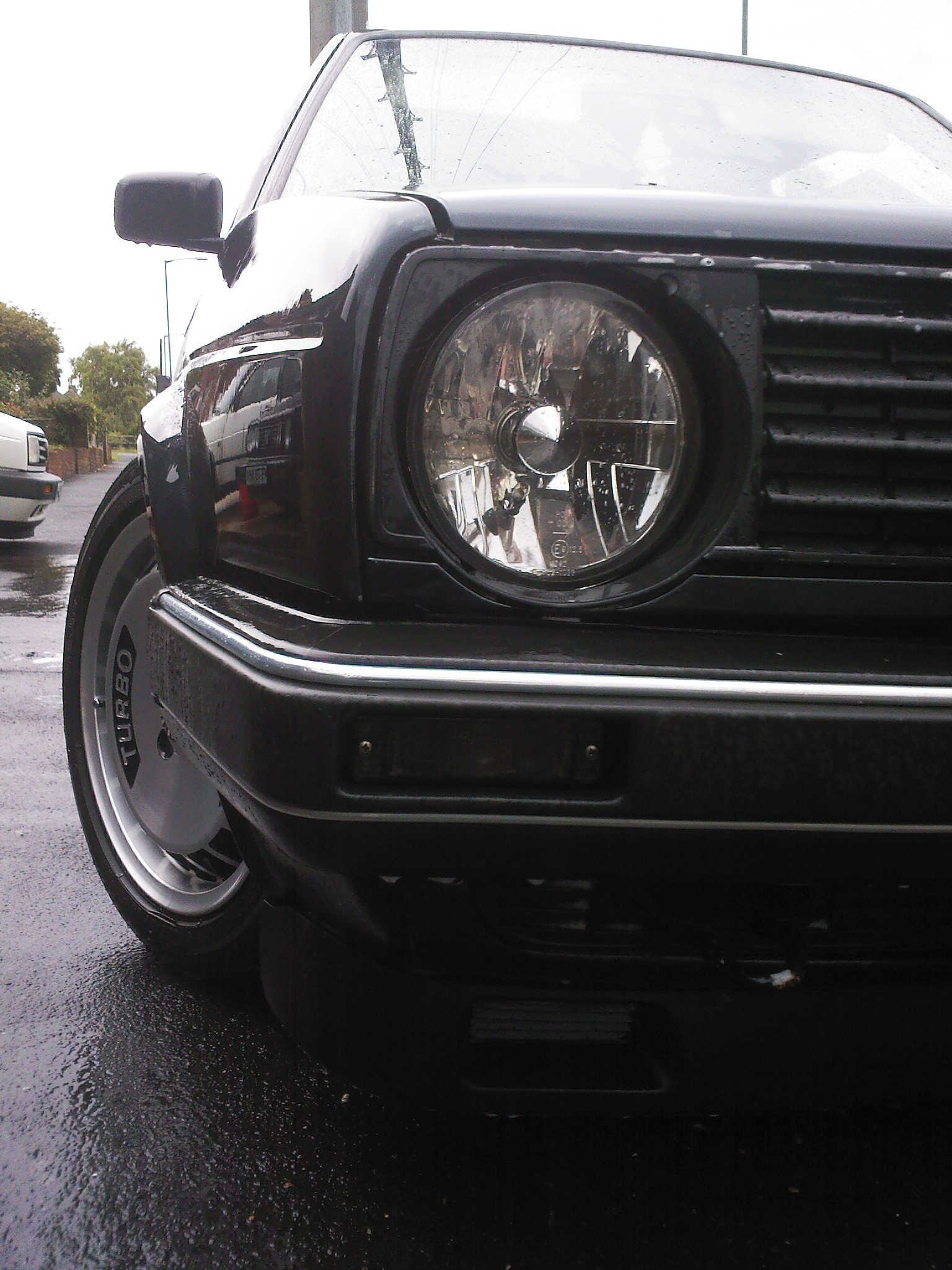 Shiny exhaust & Wheels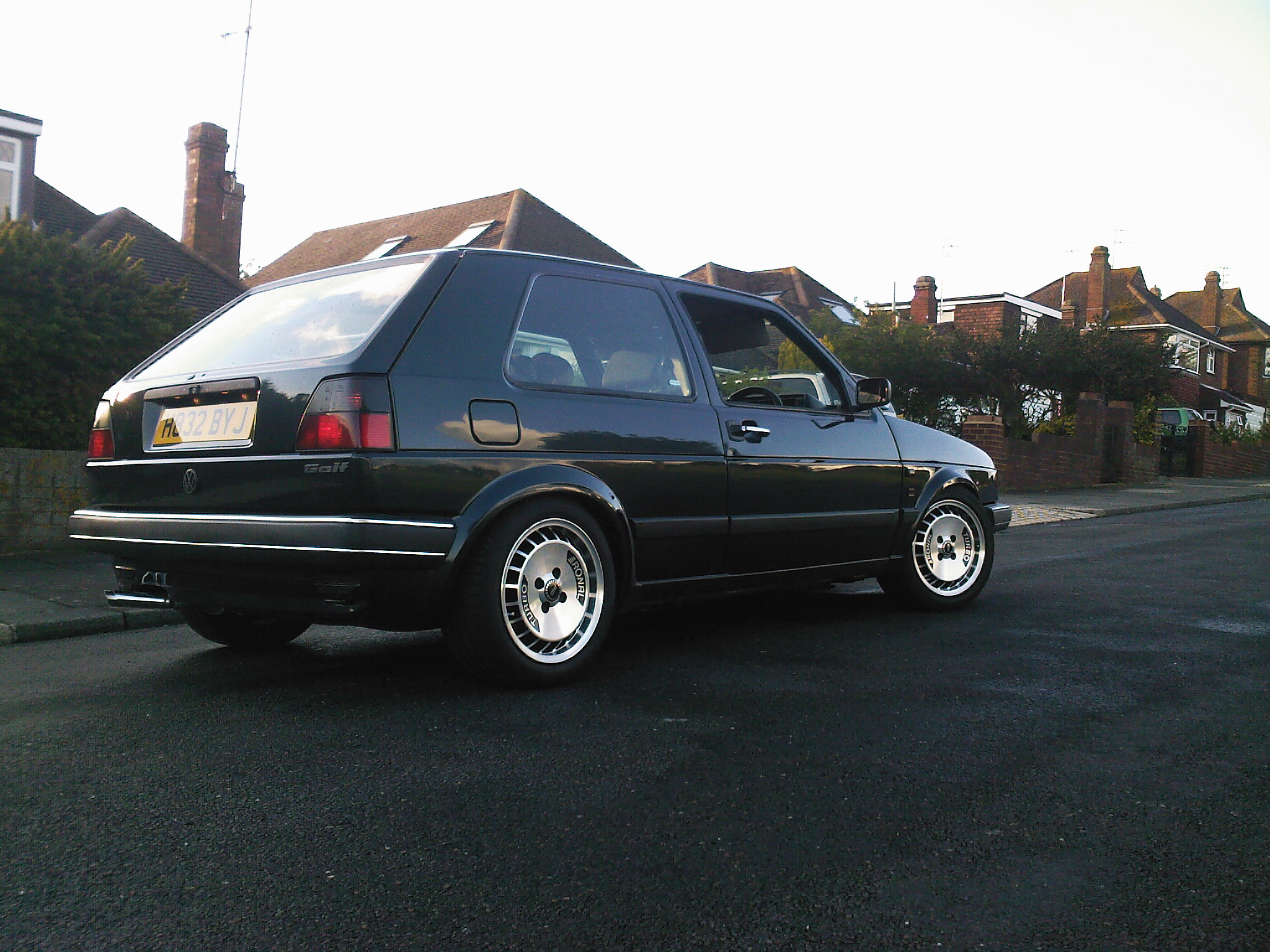 Ronal Turbos & Chrome inserts in bumper (Jetta in background)
Ronal Turbo baby! no gap under arch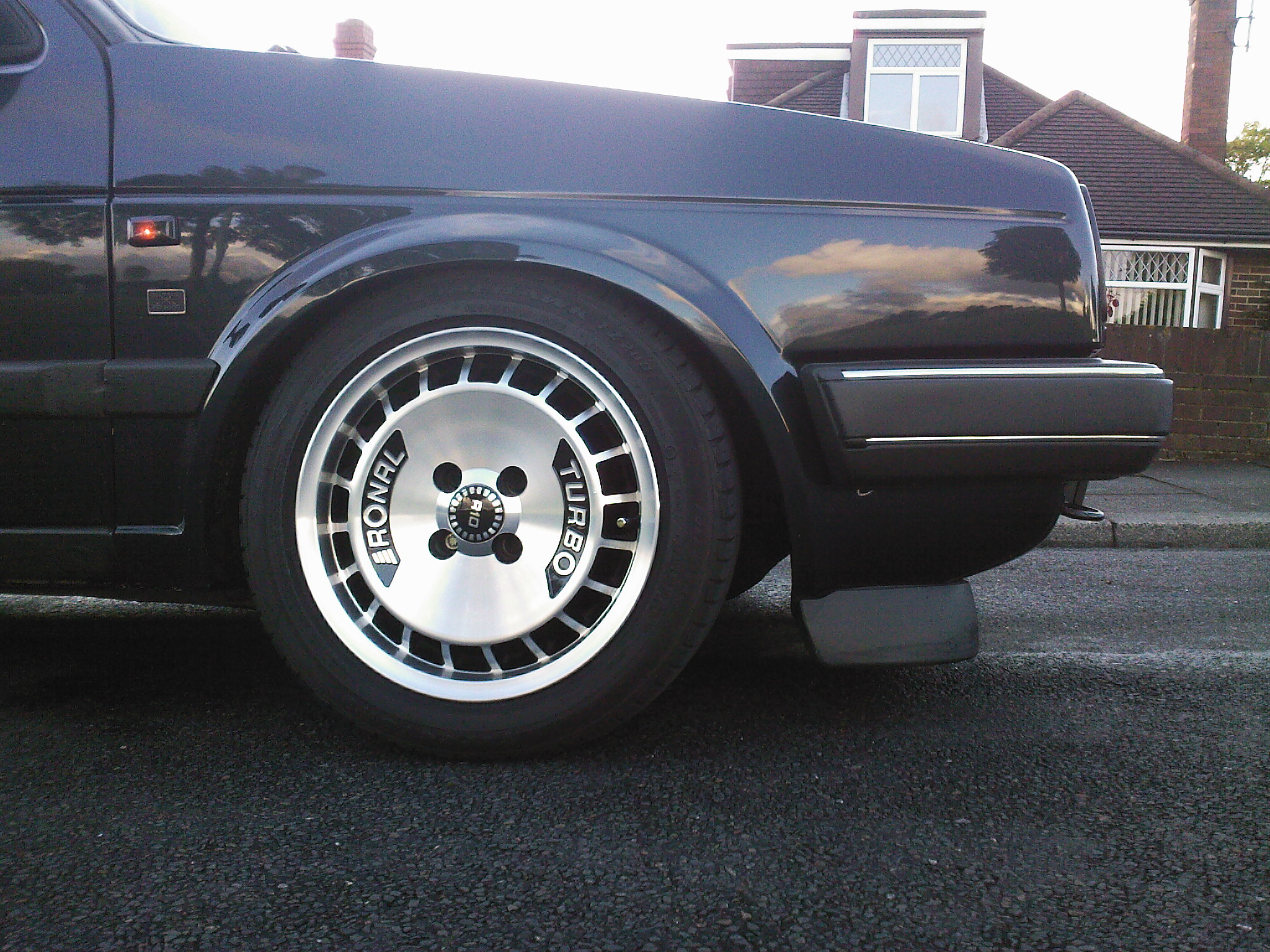 Ever growing collection
: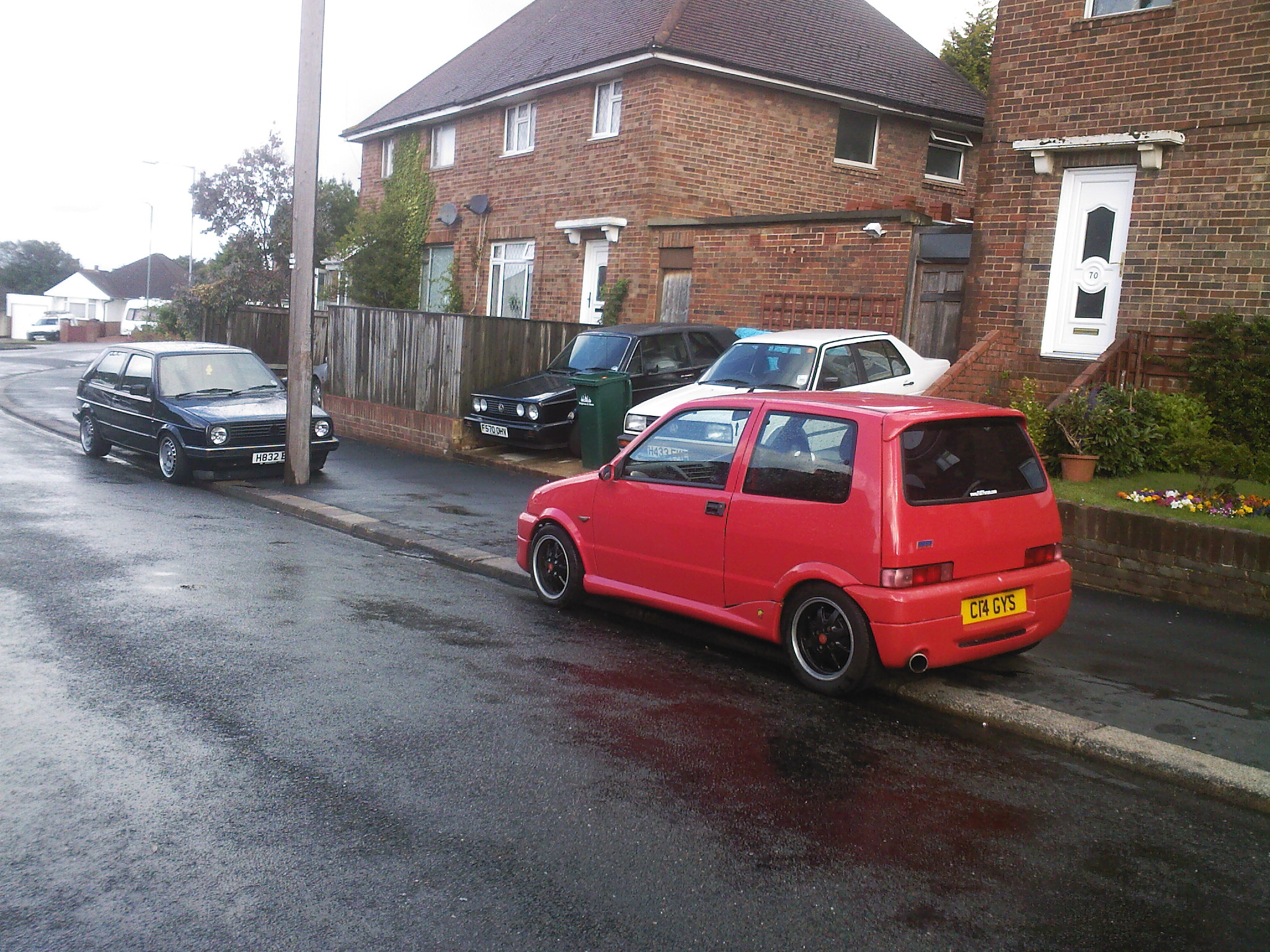 New Wheels This Weekend (BBS RA 15" with BN tyres and BMW Mini 15")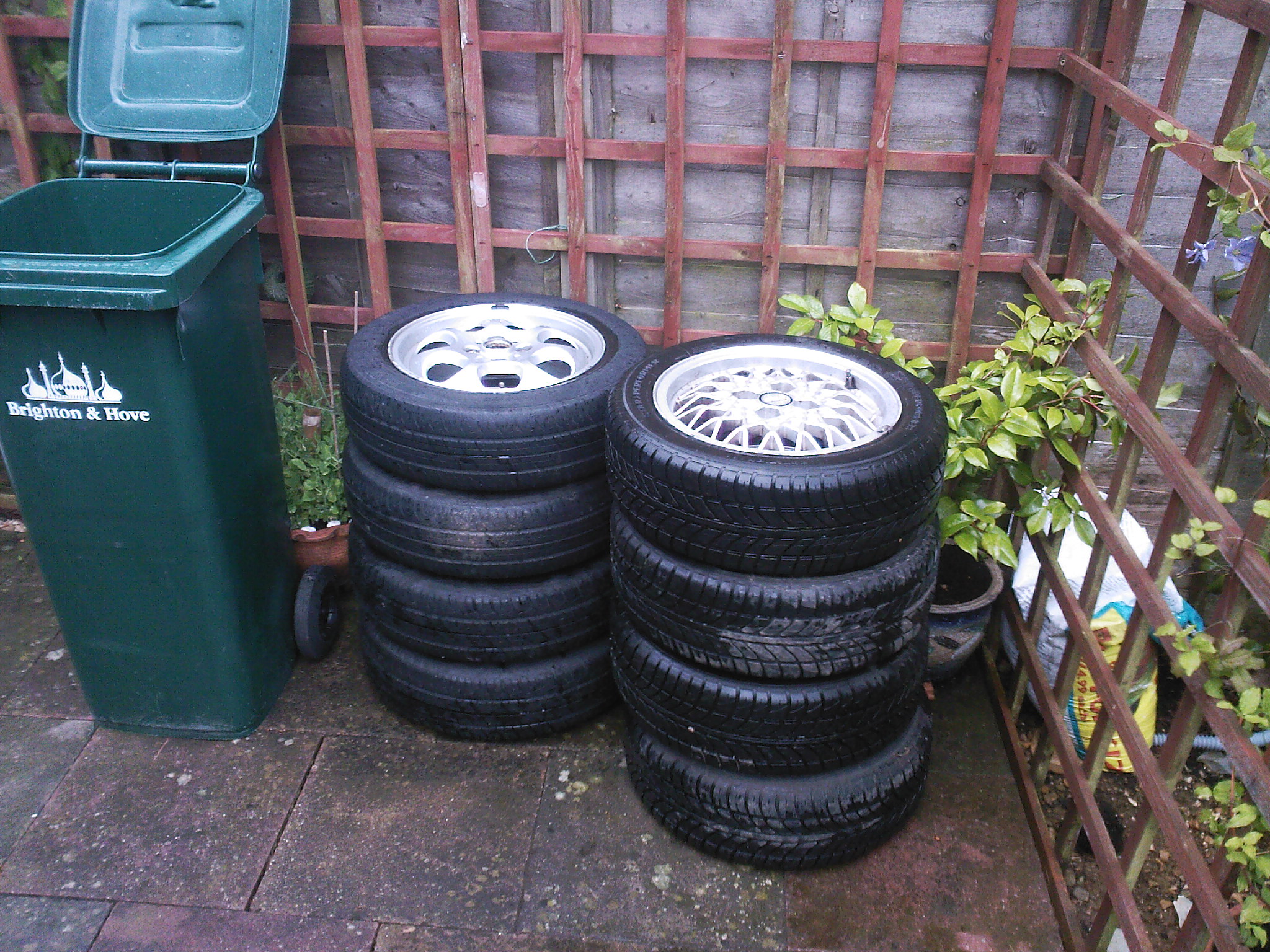 My Karmann Cabby, 'rents insuring £200! switching 14" BBSs to new 15" versions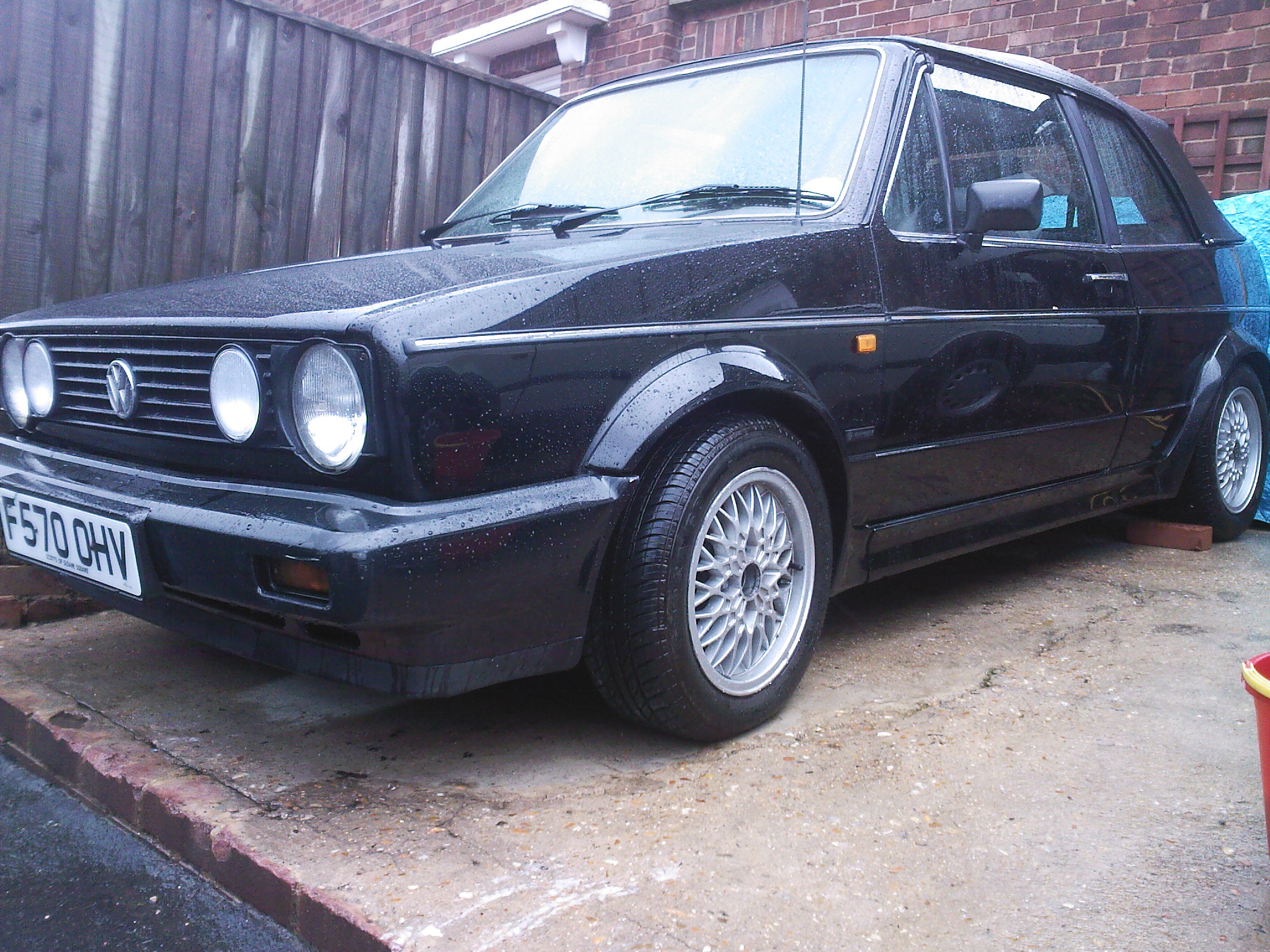 Quick one of the mint jetta (as MOT tester put it)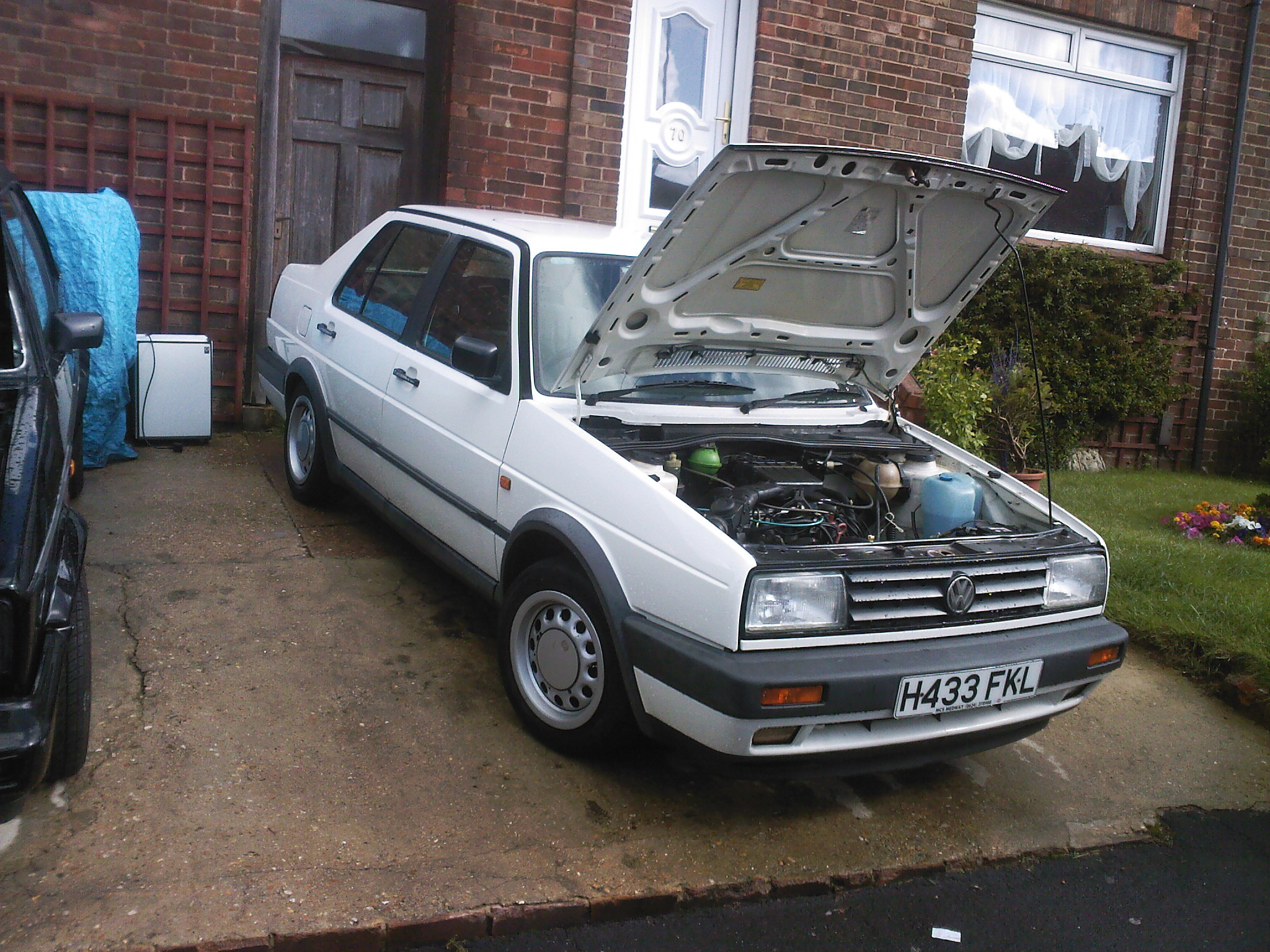 The sound is awesome in the Driver, exhaust and engine noise, almost cream every time, maybe K&N filter helps
. Thinking of maybe doing Jetta front conversion (as i have the jetta sitting there) with maybe the light brow, as the crystal lights are going on the cabby anyway, and maybe try find the arch kit ive got on the jetta and spray it body coloured and fit that.
What you think? Thoughts, suggestions?
Craig