Introduction
Well I know theyre not Fiats but this is Members Motors so i thought id show off my non-fiats:
Last month i got this Extremely clean VW Jetta MK2, theyre hard to come by now and i picked it up for a nice price, its a 1991 model, one of the last produced. 1.6 litre, completely standard with apparently very sought after Rim covers, GTi velour interior, big bumpers, not really much spectacular about it other than its not been molested.. I used to have a Black 1990 1.6 which i done up a bit but had to sell it unfortunately and miss it! Pics:
eBay ad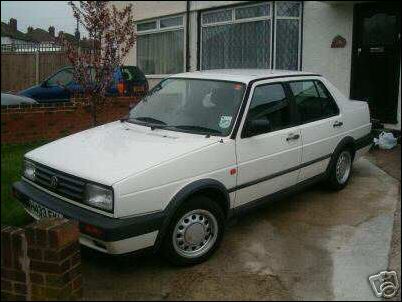 Collection (with Cinq on Speedlines
)
Old Jetta
Latest arrival:
Tuesday night i went to get this beauty as a late 20th birthday present to myself.. 1989 MK1
Golf 1.8 Karmann Clipper, again theyre becoming a classic now so i bought it as an investment really!
Upgraded to Weber carb, BBS 14" Alloys, Automatic Box (so i can get my mum to insure it till October when my insurance is up lol) Loads of new bits in engine bay as it had a fault cutting out so previous owner replaced near on everything til he solved the problem, no rust at all, Good hood, Wolfsburg steering wheel.. Pics:
eBay ad
Collection time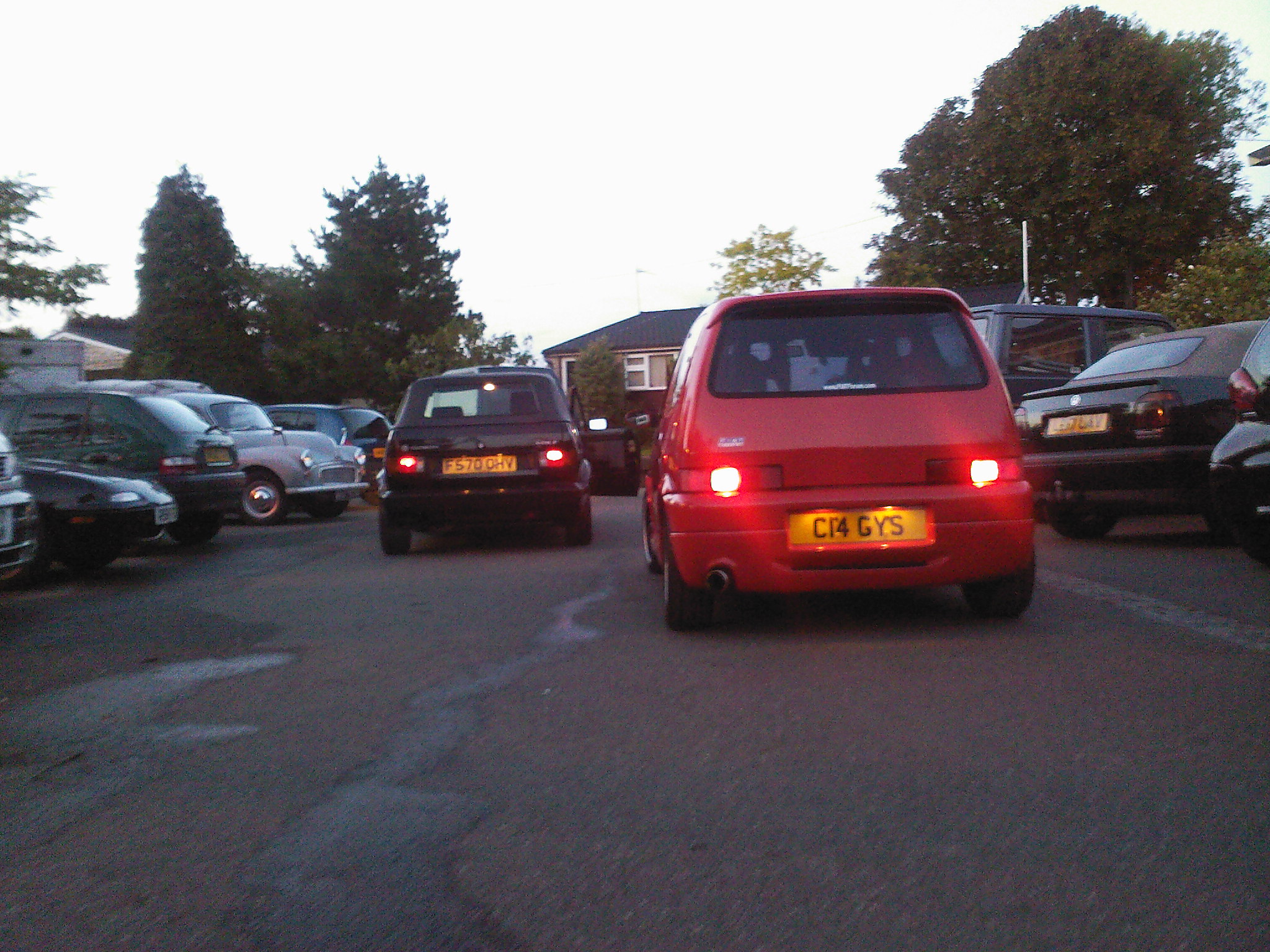 After a quick wash with soapy water, still need to T-Cut and Wax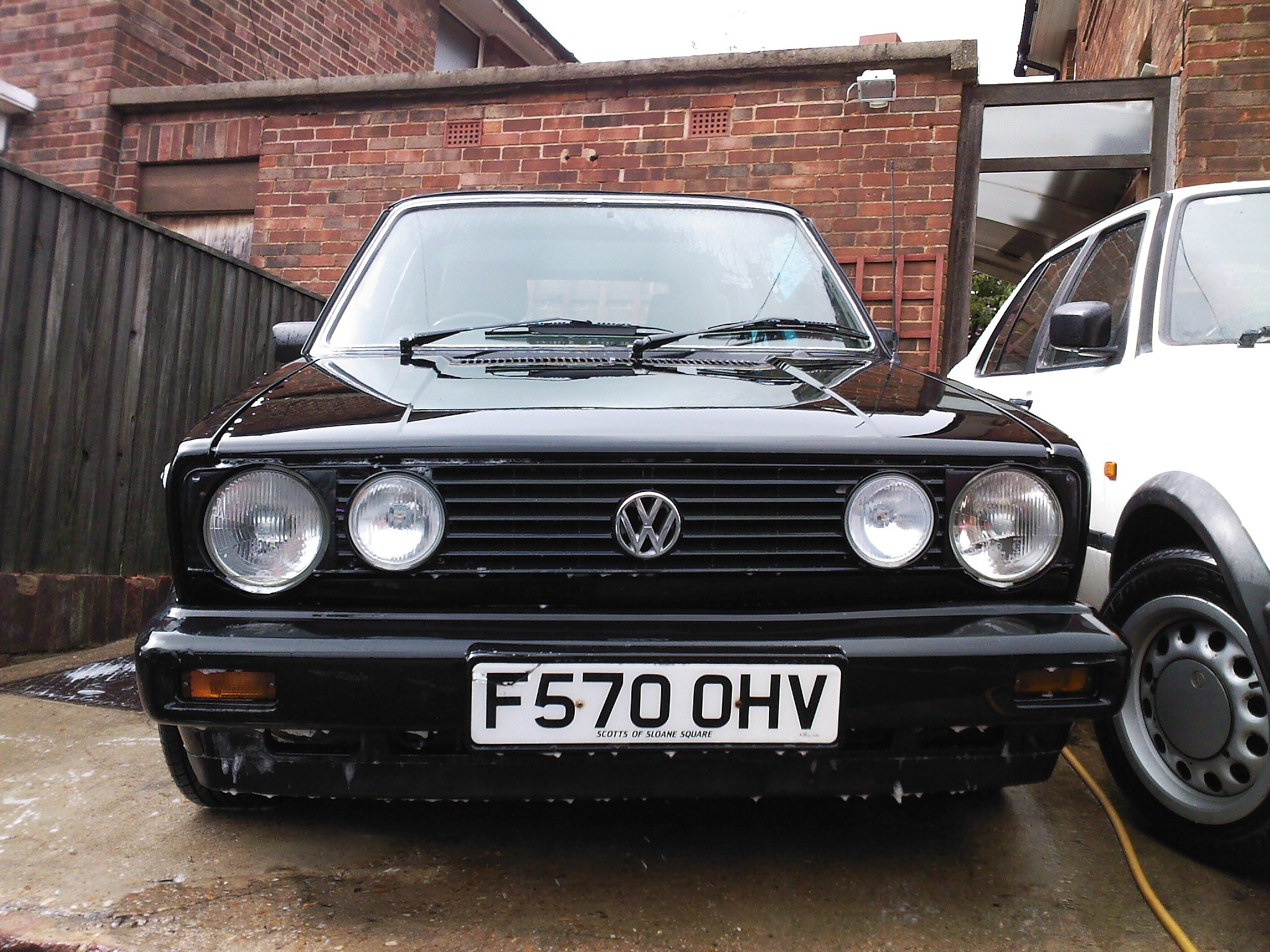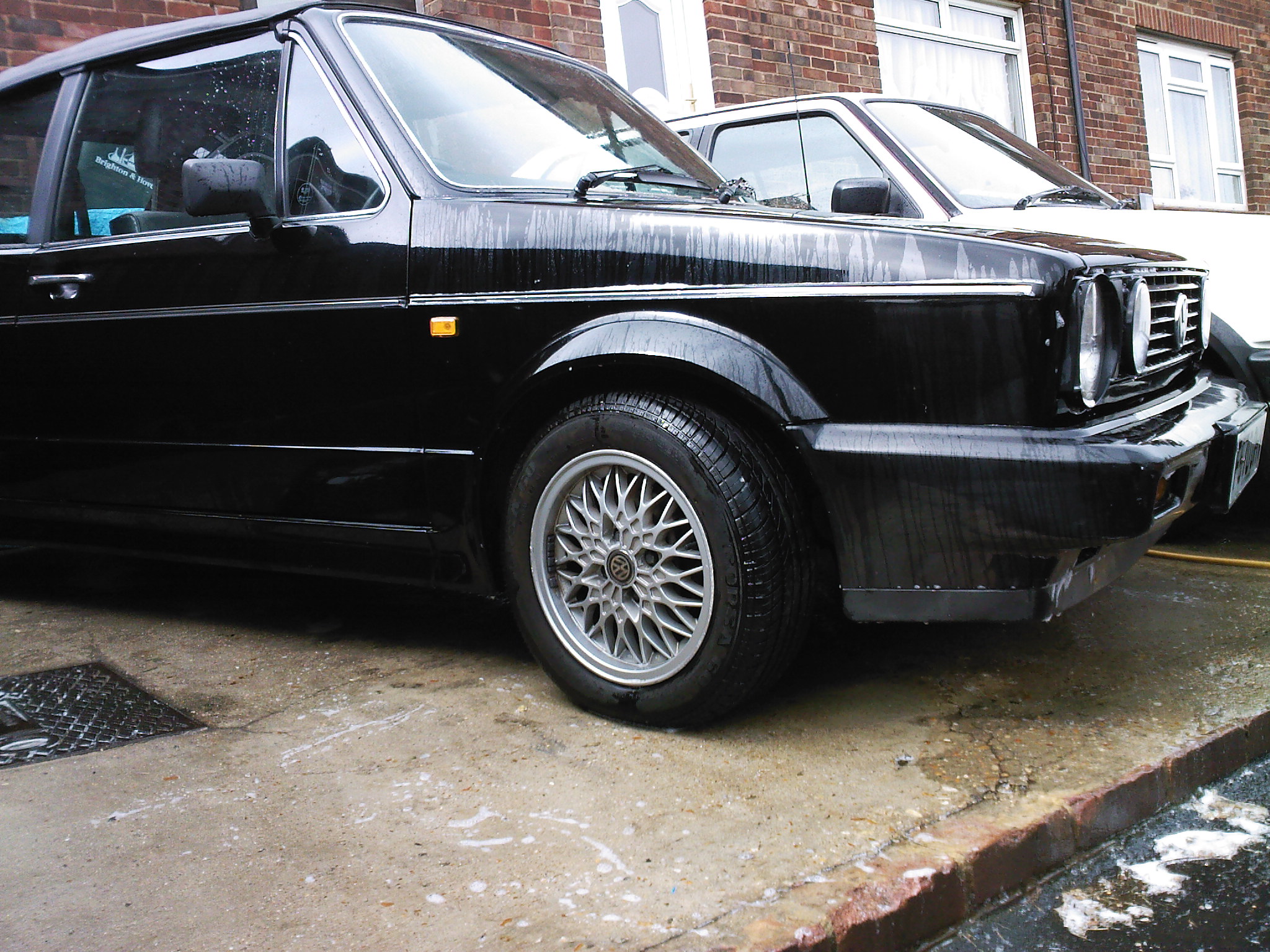 Then a few of All my Cars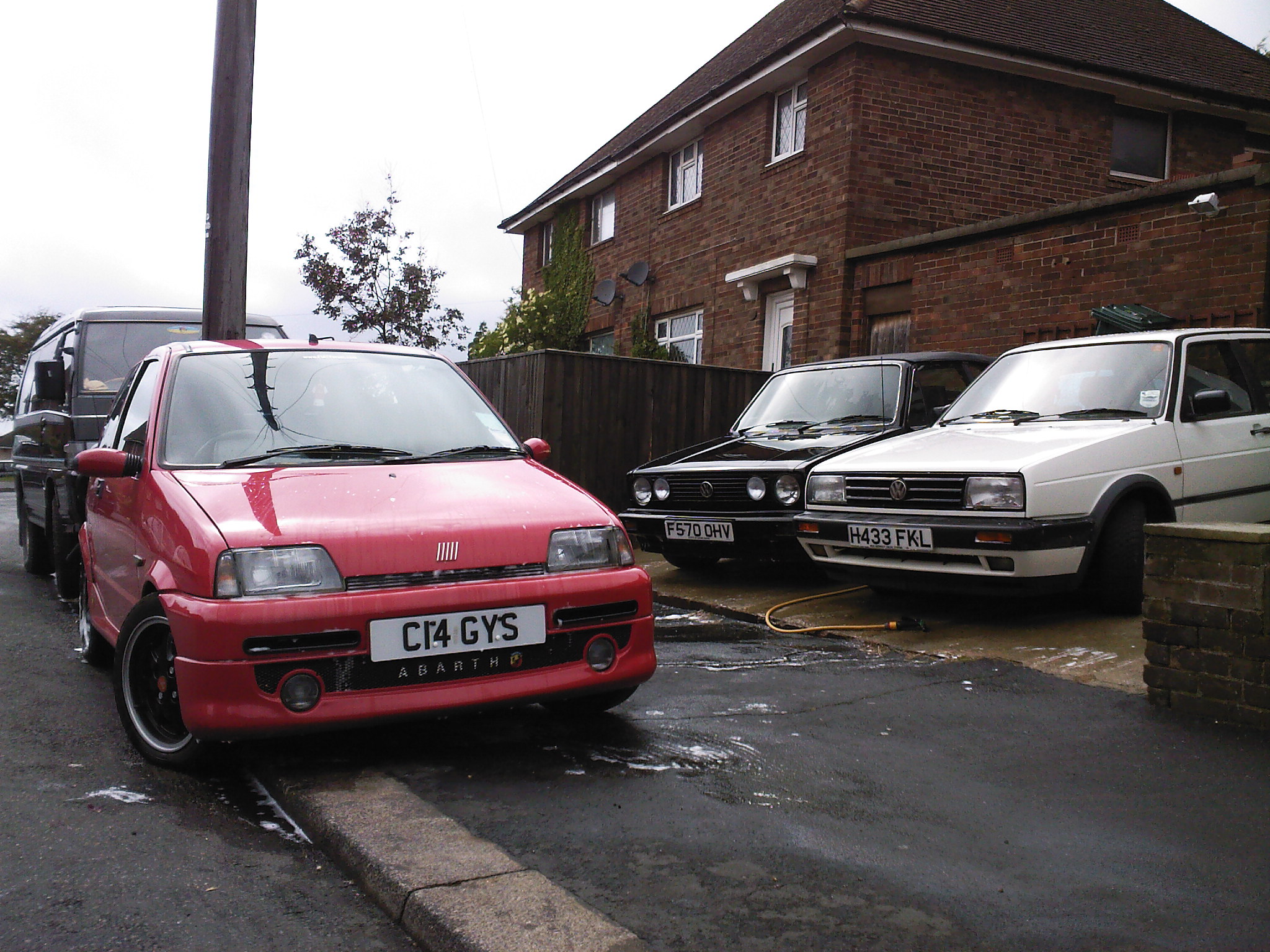 Not sure what i want to do to it, got a quote for £895 when i have 1yrs NCB under my belt (Oct). Or sell it now (seaside town+start of hot summer+oldskool convertible=top money) and theres a 1.5 in the paper for £2.5k at the mo, and a GTi for £1900!
If i keep it i might go for a debadged 4/2 light grill and dark smoke/red rear lights, and maybe redo the wheels with black centres to match the Abarth
Views/Opinions please!
Craig