Introduction
So this is the "beast" at the moment, this is how i bought it a few months back, and it has been outside the house while i've been learning to drive. Today is the 10th of June and my driving test is on the 12th, so after that my Seicento will properly be on the road and in use
and to be honest i really cant wait, it's such a fun little thing to drive.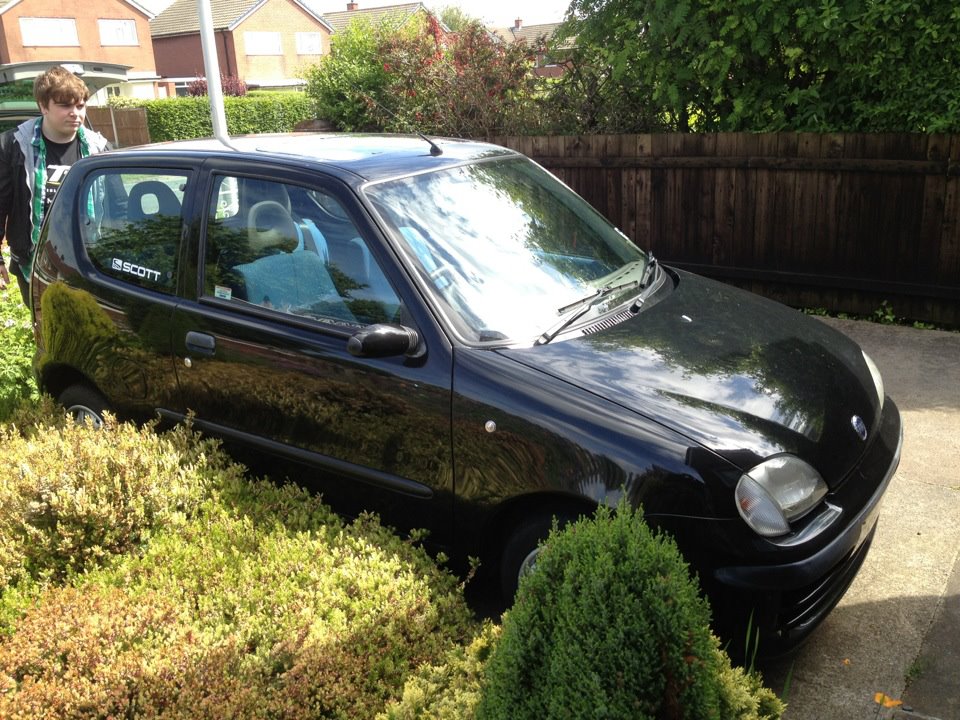 --
At present it has standard size wheels and the standard trims fitted, over the time i have been learning to drive there have been lot's of idea's going through my head about what could be done to improve the car and such.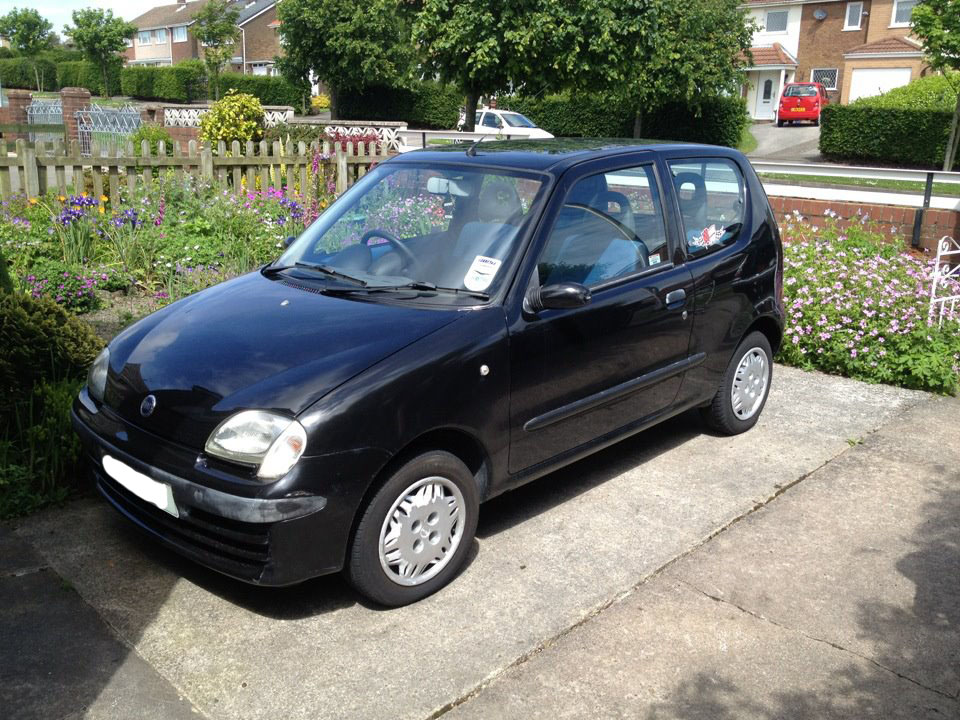 --
The first thing that i have done to the car is that i managed to pick up a set of the standard Seicento sporting alloy wheels for £60, two of which had tyres, the other two didn't. In all honesty they were a bit grubby but they were so hard to find it was ridiculous. Not many good scrappers round here
.
After i got those wheels home i nipped out to the local auto parts shop, bought some wet and dry and some black matte spray paint and immediatly got to work, and here is the result, they are only put up against the car because they do not have the new tyres as of yet, but that should be happening in the next few days.
All in all, my seicento has had nothing done to it performance wise, but i imagine that is subject to change, so if any other Seicento owner's have done modifications to their cars, it would be appreciated if you share it with me here because after all, im only 17 and i dont really know alot about them, so some help would be awesome