Introduction
Well as a few of you know ive been thinking about changing the stilo recently, been and test drived a few cars such as the grande punto sporting and to tell the truth they weren't no upgrade from my car and none of them impressed me, i also test drove a few none fiats
.....so to cut along story short the stilo boys will be glad to know ive decided to keep the stilo for a few more years now, shes a good un! And you just dont see many cars about like it and its
being different - which is what i found hard trying to find in a new car!
seens as im 21 soon, i wanted to change my motorcycle aswell and when i saw this beauty in the showroom i just decided to go all out and blow my cash on this baby, for those of you who dont know much about bikes it a kawasaki z1000, its a 958cc which produces 125bhp need i say more :devil:
Heres a picture of her in the showroom: :yum:
And one of her all polished up when i get her home! and you can see if already start on the modifications and see's got a rear seat cowl on in this picture. Ive got a few more goodies for her but havent had chance to fit em yet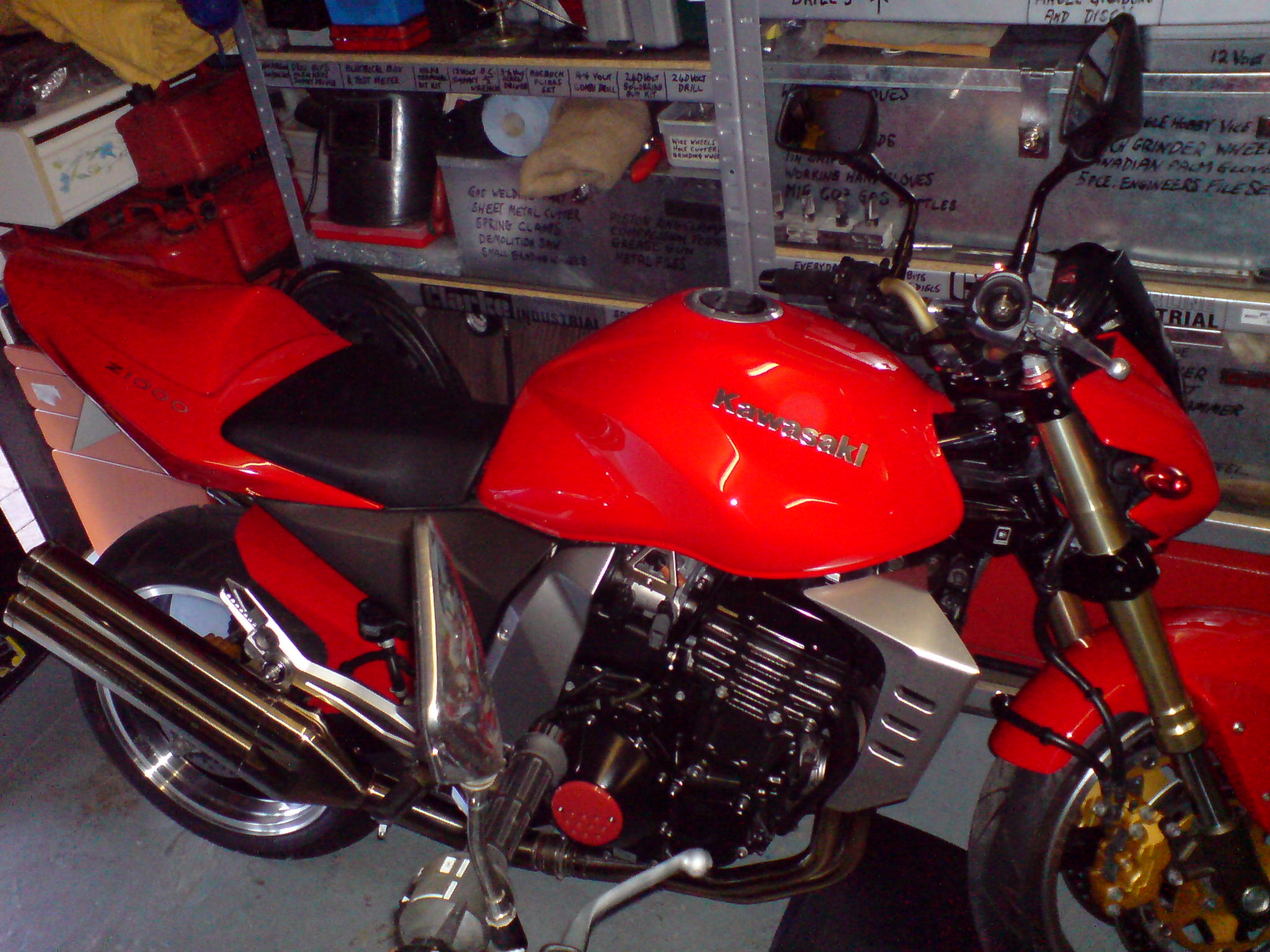 So egar to get out on her and give her a blast, oh well not long now
Enjoy!