Introduction
After deciding that my track Punto was going to cost too much and be far too much work to get as I wanted it I decided to find a standard mk1 Punto GT and do a mini restoration of it. Not a full not a bolt restoration, but to make a good clean example of a mk1 GT with OEM parts (as much as is possible).
So the search began and I found a few candidates but missed them or decided against them for one reason or another. Until that is, I happened across this lovely Abarth kitted (well minus the front bumper and spoiler) GT just outside York. She's been sat for 6 years on the guys driveway and hasn't moved an inch.
After winning the auction on eBay I went up to York to see her and get her collected. When I arrived I found her to be pretty much as described with a few other issues. The sunroof was badly corroded due to condensation build up and the floor on the passenger side had a few relatively small holes. I also found the radiator was badly corroded but didn't appear to be leaking. We negotiated on the price and I have her collected the same day.
A week later she was delivered to my house and the first thing to do was to fit a new battery as the current one was dead and wouldn't hold charge. Then it was time to swap her around with the old track shell and get that taken away to the scrap yard.
Some photos: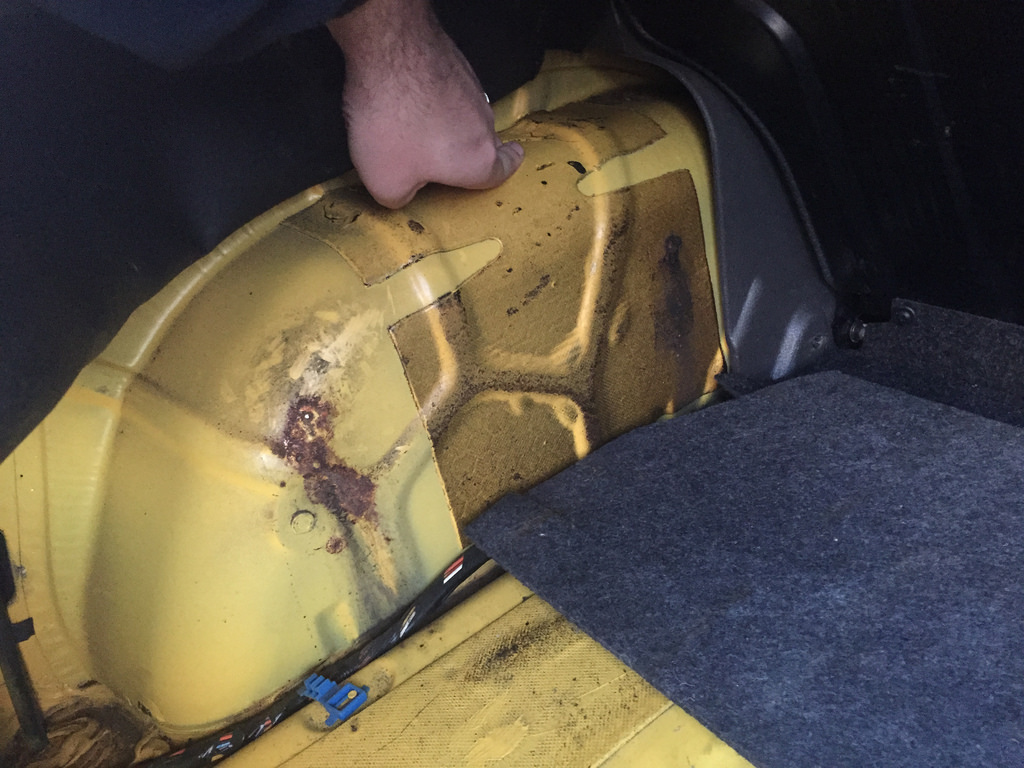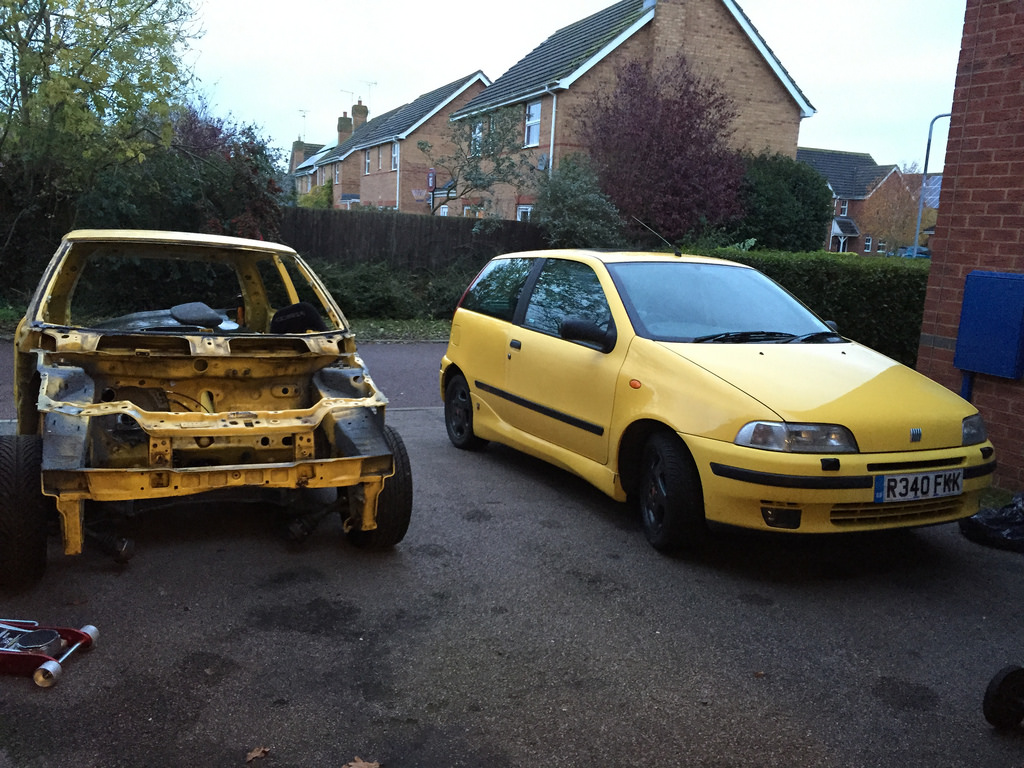 So that was that for a few weeks as I've been busy. She came with an Alpine CD headunit which I didn't like and isn't in keeping with the OEM theme so I found a genuine Fiat Punto GT optional cassette headunit with CD multichanger. I've never actually seen one of these before and I'm very impressed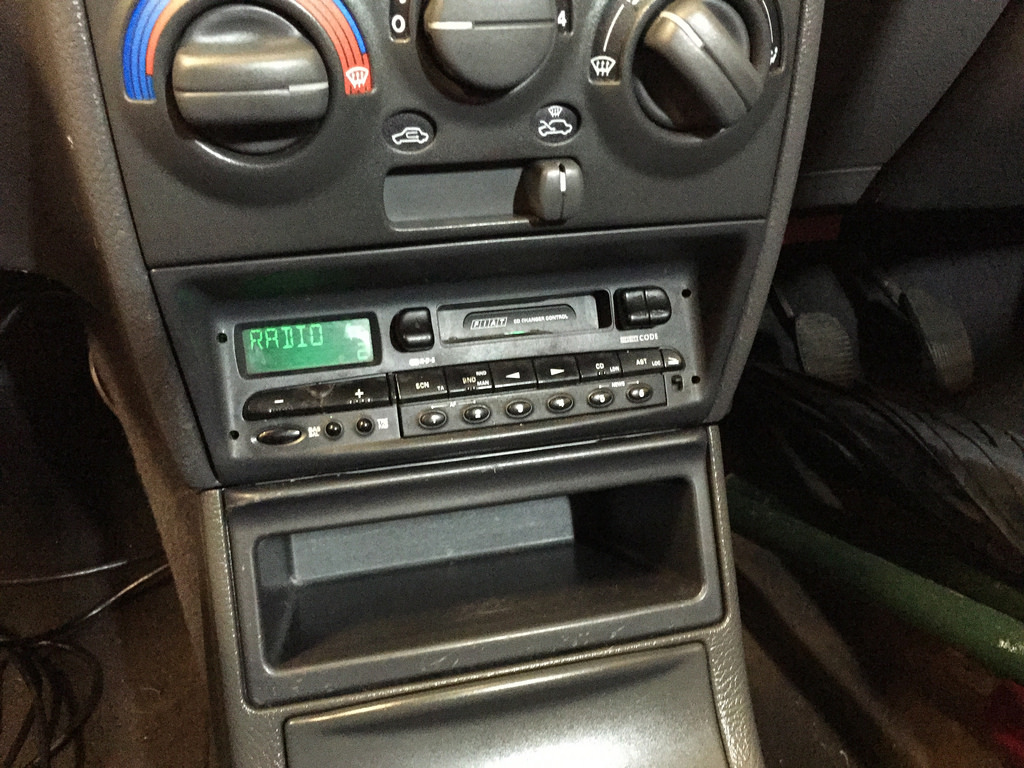 All connected up and working perfectly.
I then had a message from a friend of mine saying that he's spotted a set of genuine Abarth option Speedline 14" alloys on Facebook as he knew I had been looking for some. A few days later I met up with Simon (not sure of his FF username) and collected these: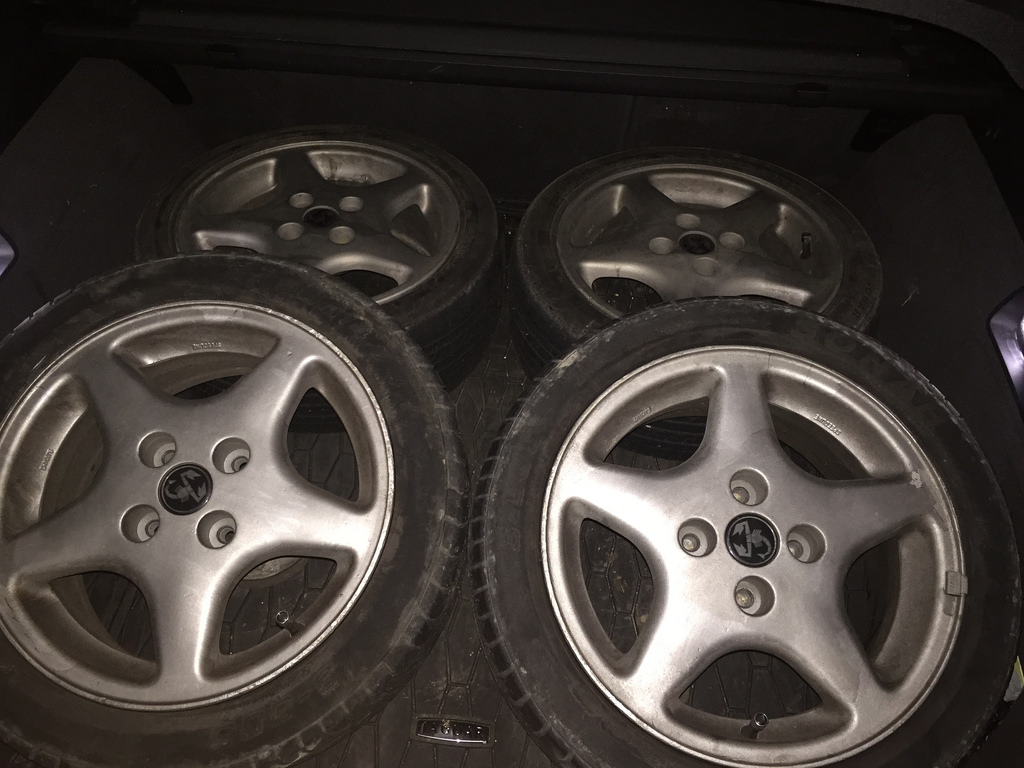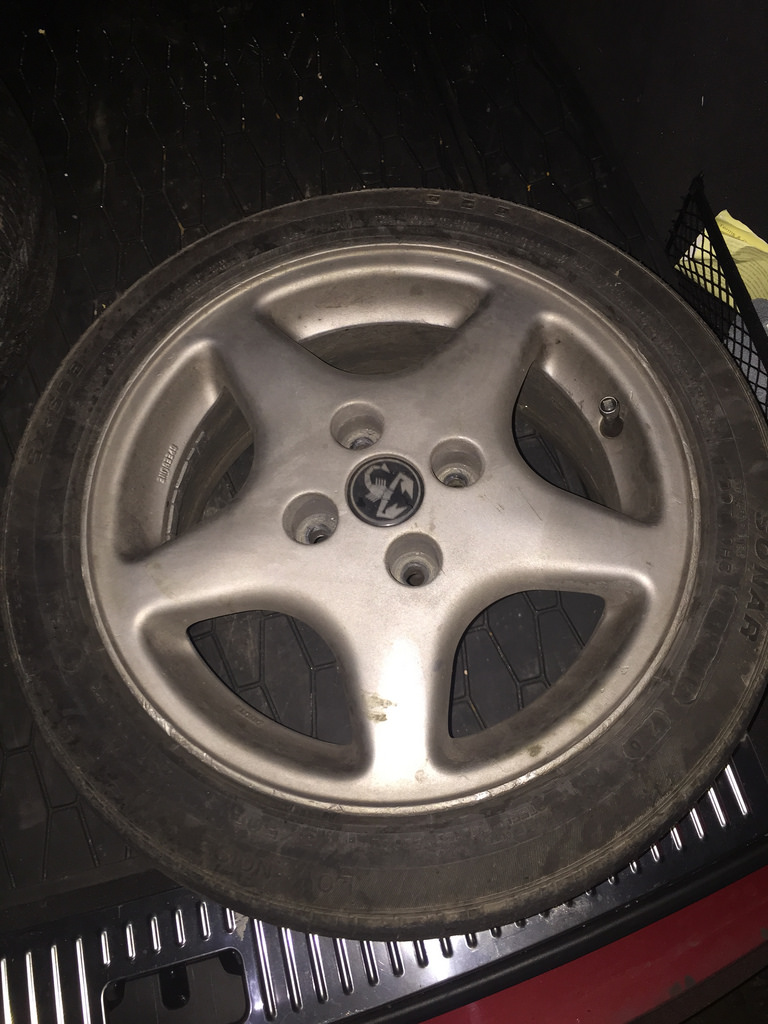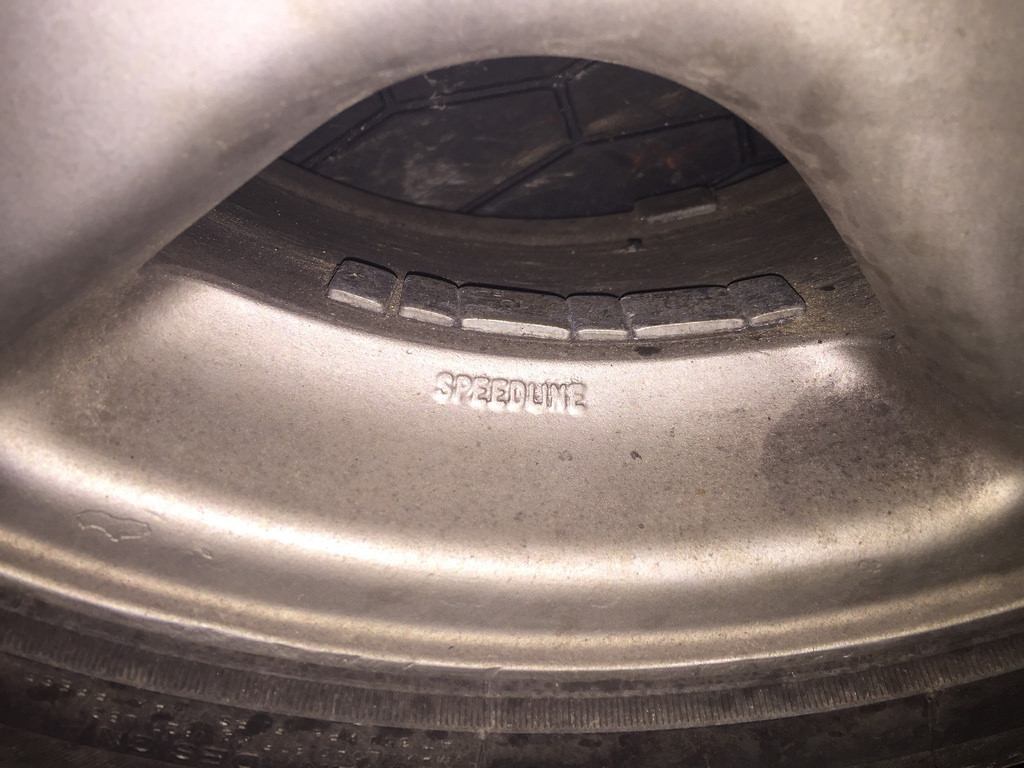 They need a bit of work and new tyres but otherwise they look good. I have a friend who can do a full strip down and factory repaint for me so they will be getting fully restored back to factory fresh.
So next up are a few jobs I need to do and parts I need to source. I've already sourced the following:
Genuine Abarth Front Bumper and Fog Lights
GT3 Electric Mirrors
Genuine Abarth Rear Spoiler
Luckily I already had some spares from the many Puntos I've owned over the years so I have another sunroof and a pair of great condition Broom Yellow doors to fit.
Next I need to find:
OEM/Valeo Radiator
New Roof Aerial
Battery Tray and Clamp
And probably more as well. But once I've got those things sorted I will be getting the floor welded and completely cleaned up and protected. Then I will move onto the front and rear subframes, I have new arms and hubs but I also want to completely refurbish the brakes and suspension.
The aim is to have her in good condition for Brooklands next year but there will still be plenty of work to do
Hope you like.
Chris