Introduction
How I got it:
Blown head gasket
Rusted through coolant passages in head
Handbrake not working
Rusted heater matrix
Warped discs
Cam cover leaking (a common problem in punto's? lol)
Shocks busted, except 1, lol
all locks broken (attempted break in, just broke the locks..)
passenger door damaged (chav attempted break in w/ crowbar) I'm hidin the green door as much as i can in the pics lol.
Don't remember what else was up.. not bad for £50
just gave the head a decent refurb and clean up, same with the rest of the mechanical parts of the engine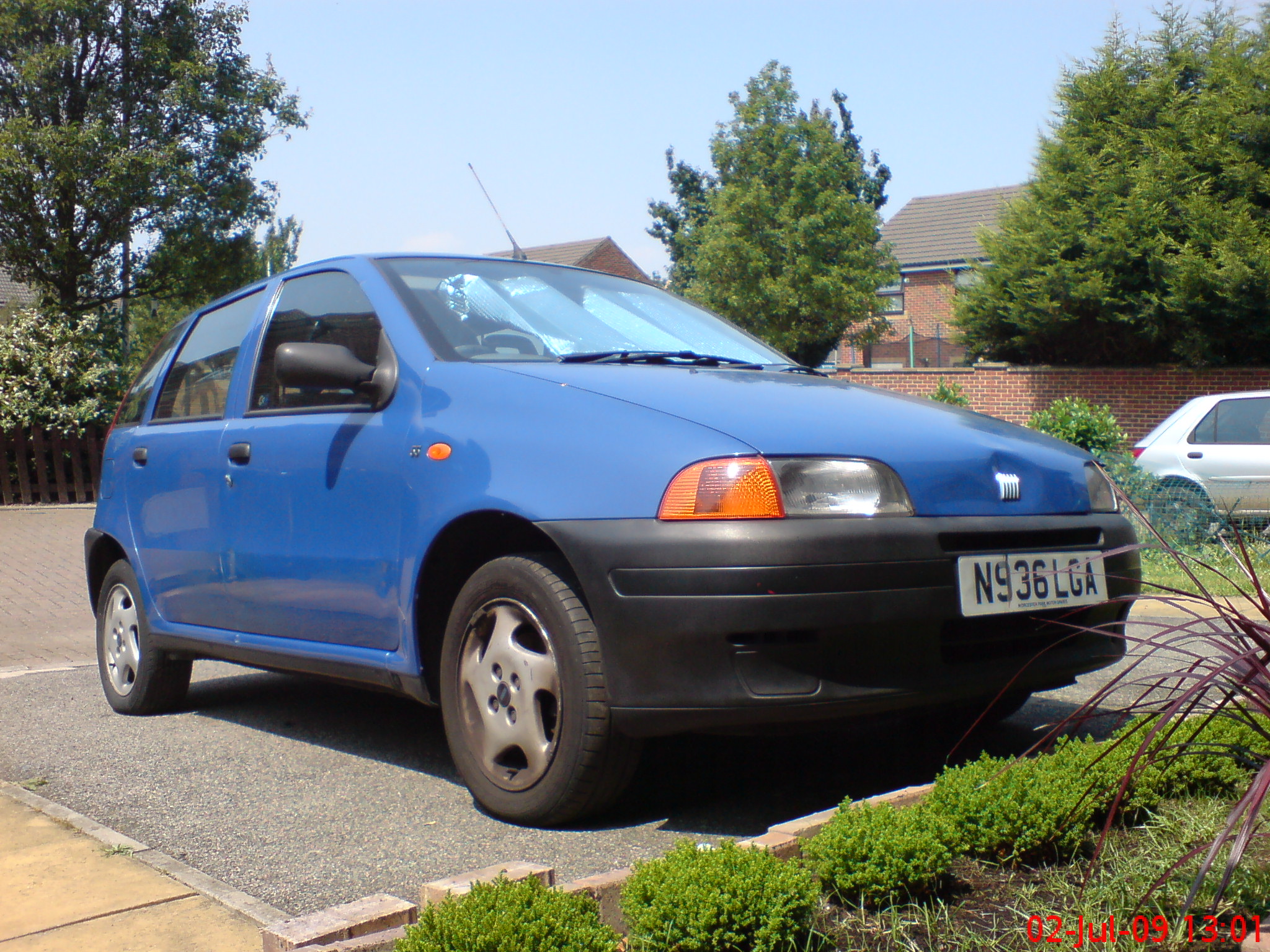 To this day:
Cross drilled and slotted discs, standard pads lol.
-60mm springs all round, apparently...
Spax shocks all round
40mm tricker TB
Remapped Sei chip
Stiffened engine mounts
20mm spacers all round
SX dash
Oil catch can
Induction kit
1.7 TD front bumper + ebay splitter
Ebay side skirts
JBL home made box (2x 10") with JBL gto 72.1 (i think?) amp
JVC head unit
Sporting center console
50% tint rear 60% light green tint on front..
GT3 cat-back Exhaust w/ 1.2 Punto manifold and downpipe
"NEVERBEEN!" sticker on suntrip along with "MOMANATORZ" (xbox gamertag)
and fiatforum stickers :slayer:
YAY FIATFORUM!
I think that's about it...