Introduction
So, been looking through this forum for a while now (my brother used to have a grande punto so been lurking a couple years) and after a small break I decided I wanted an evo sporting. It was a toss up between this and a fiesta ST (2006) so it was an easy choice.
Bought it about a year ago just before I passed my test and have enjoyed every minute of it.
So far it hasn't had much done to it, heko wind deflectors, pipercross panel filter, new bulbs all round, painted the calipers red, some new 3d resin number plates and de-stickered the boot.
The day I got it.
Difference in the standard and new drl bulbs.
As it is now.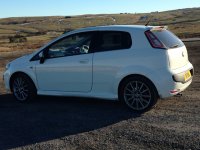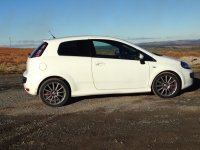 Let me know your thoughts!