Introduction
So I've been holding off posting on here for a while, thinking that I'd be purchasing a GP soon enough.
Circumstances have since changed and I'm investing that money in a Masters degree (not as fun admittedly!)...
Anyway, here's my pride and joy I've had since last year. Nothing special but there's been quite a few great 1st car memories in it!
It's a lovely nippy thing, and I've kept it lovingly maintained since the day I bought it.
...Here's a few pictures from over the last 12 months: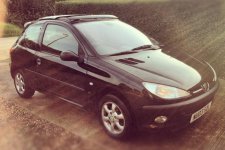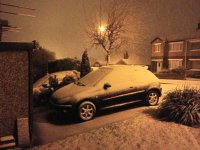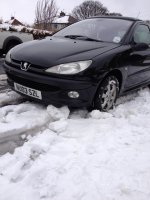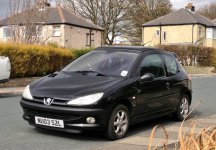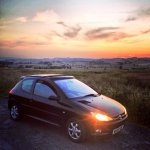 Hadn't messed much with it, but finally got round to putting my mudflaps on today, it looks awesome - especially in person...but maybe I'm a bit biased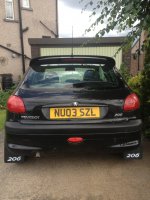 Thinking of painting my front calipers red soon, but I think I'll leave it there.
Any other 206 lovers on here? Wouldn't mind seeing your ideas/mods!
Lockwood,