Introduction
The secrets out!
Here is my latest (and hopefully last(for a while)) purchase!
Pictures from the car and classics add: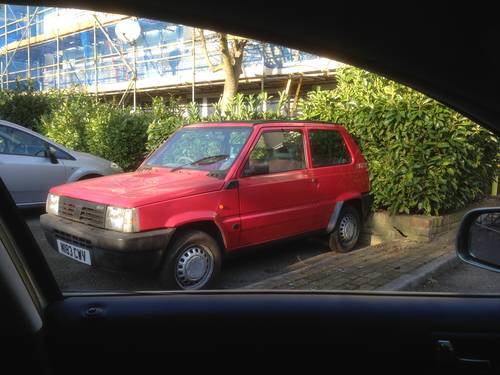 Bought from
JamieK
and rehomed from London this is perhaps the ultimate combination for me - a late model fuel injected twin sunroofed RED Panda!
Suprisingly no one mentioned it was for sale on car and classics and after the demise of Fizzle I knew I would have to have at least one red Panda on the drive.
Though a little scruffy around the edges with new bumpers, sunroofs and a bit of magic dent removal and lots of polishing (not to mention a full cavity waxing/underseal) hopefully this little fella will go from faded glory to full techniCOLOUR.
Provisionally called "COLOUR" (I'm keeping the decals on) he's been fettled by Freddy
panda1408
at the moment and the initial inspection of the underbody is excellent.
More pictures to follow