Introduction
Hello FiatForum!
Just thought start this project thread so you guys can see what im doing to my car and to gain some feedback on what i should/shouldn't do.
So to start off, i brought this baby about 3 months ago (Jan 2012). So after recovering from the crippling deposit for
insurance
, i can finally start to mod my car out
When i brought it, there was some noticable damage to the rear bumper and the driver's side rear quater panel, where someone had hit it and it had been poorly repaired (Shoddy paintjob, so lots of rust. Fantastic.
)
So first off, i got it home and gave it a good clean out, where i found a boots loyality card and a drumstick lolly.
(28/01/2012)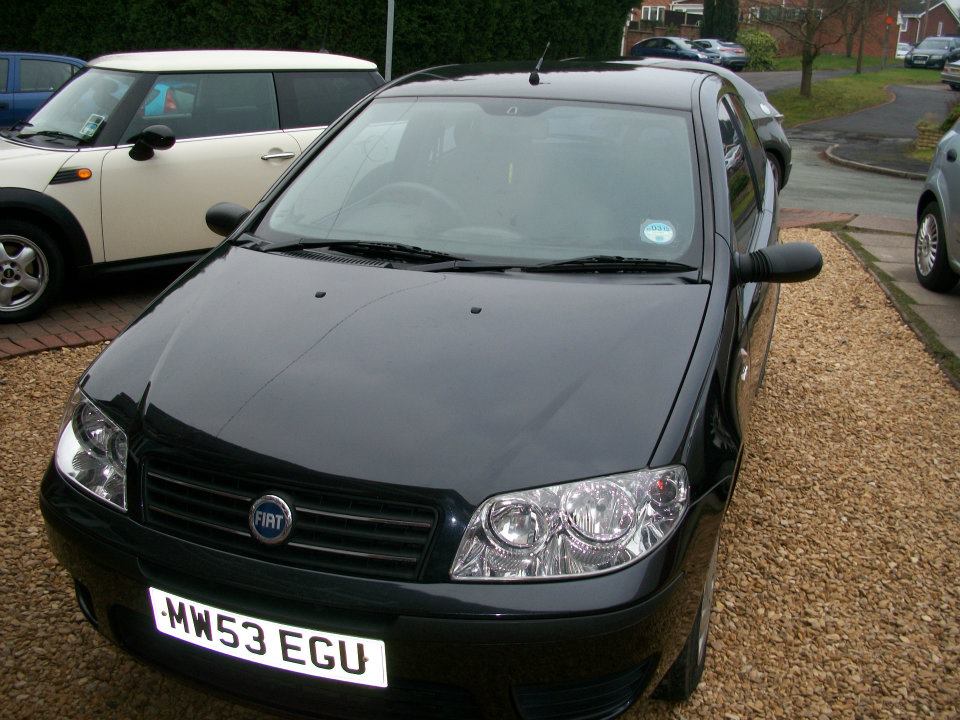 So once i had it all cleaned up, there was a niggling problem, THOSE TRIMS.
Yeah i know they are standard, or "stock" but Look at them! I truely hated them with a passion.
So, got myself over to halfords and brought some High Enamal Matte Black Paint for pretty cheap and then brought some Trims from eBay for £30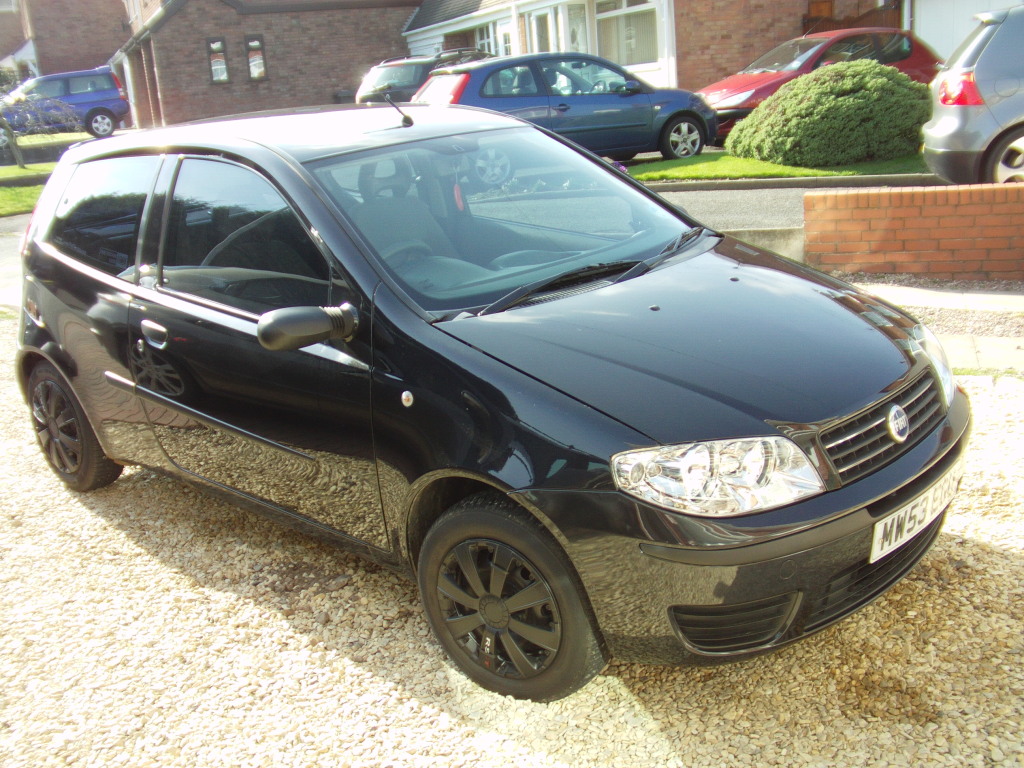 So, SOOOO much better. Then, shortly after i brought some things online.
Added some stickers here and there: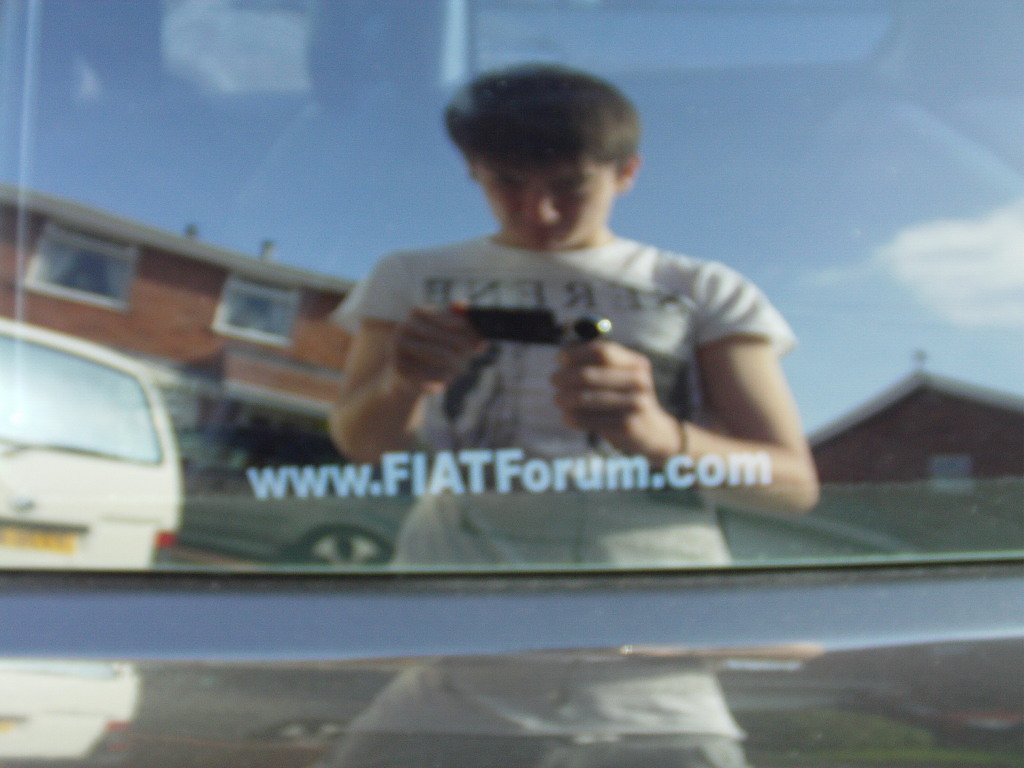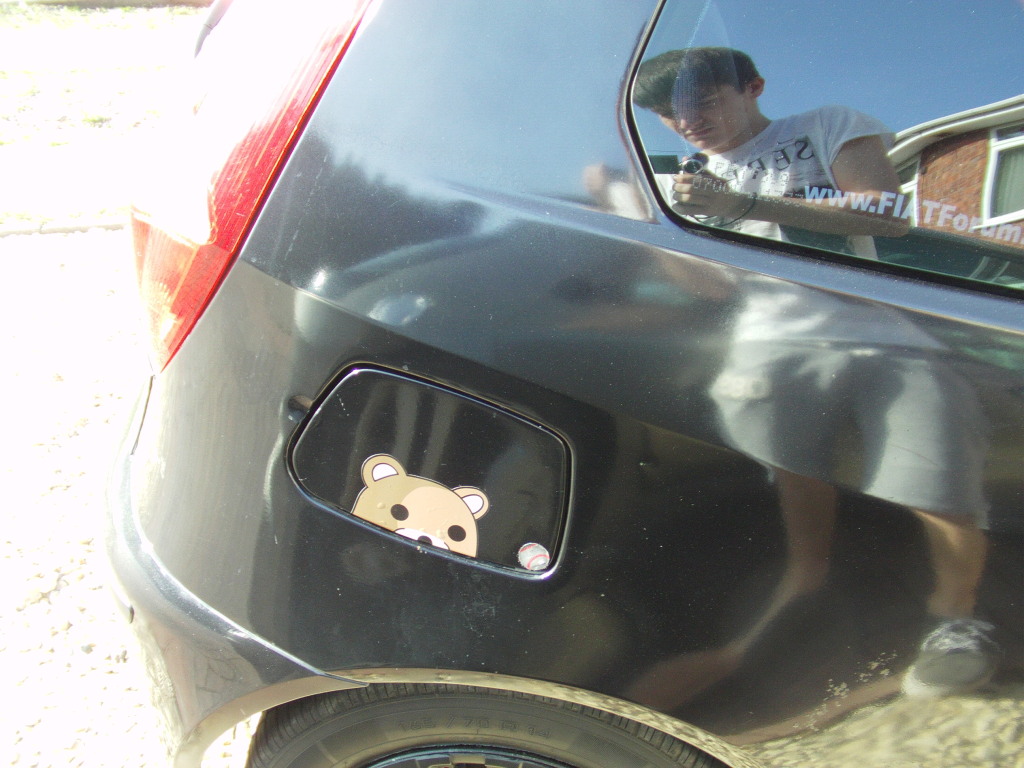 So i sat there, looking at my car, admiring my work so far, and then i noticed those "Active" badges under the side repeaters. They had to go.
So got some fishing wire and some WD40 (And a hairdryer) and removed those.
BOOM.
Then i got a bit too happy with how easy that was and removed "Punto" from the back. (Yes i know, i deserve a smack from every FF user
)
So, thats my car's story so far, the plans ive got are:
- Flyeye tint the Rear lights
- Change headlight colours
- Sportex Exhaust System (Current one sounds like a rusty fart)
So please, feel free on commenting about my car, or what you think i should do