Introduction
I've not been in a Fiat for quite some time now. Had a brief stint in a MK1 Punto Sporting around a year ago but that didn't end so well...
Following on from this thread :
https://www.fiatforum.com/bravo-brava/331170-my-new-hgt.html
.. A few weeks ago I left work to catch a train to Carlisle where I met
F1ANG
(and his puppy
) only to drive away half an hour later in yet another Fiat. Number 25 infact...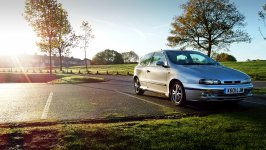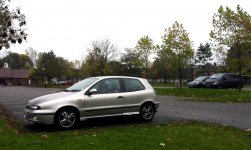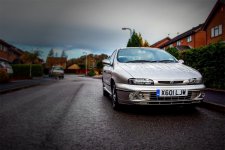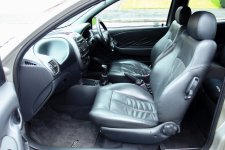 It's a Fiat Bravo HGT 155, pretty much as it left the factory. Obviously well looked after by F1ANG and previous owners. Lovely car to drive and that 20v, 5 pot sound is just glorious.
There's a few bits and bobs I want to sort, namely the handles (typical perished affair) and this and that. Today I set about replacing one fault, a broken check strap.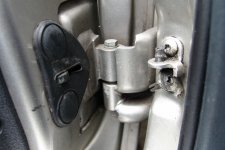 Interesting how it was broken. The mount on the chassis itself was snapped in 2 with the check strap itself pushed right in. I ordered up a replacement part from ebay (used) which arrived yesterday. Day off today so set about getting it swapped...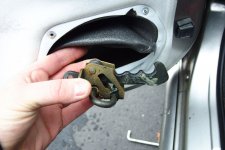 Old strap out. Actually seems to be in good condition. Cleaner than my replacement but something must have caused the mount to snap so I ditched it regardless...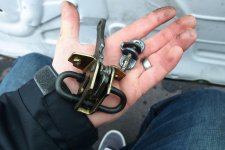 Replacement strap ready to go in...
And there we go! All done and the door now holds itself open, which is nice
Shame it came off a car of a different colour. Should have sprayed the mount before fitting actually but never thought to :bang:
I'll keep this thread updated as I go and hoping to get to some events and meets soon. Most likely be at the usual bigguns next year