Introduction
I got by without a car for a couple of months after
Little Blue
went to the breakers (I've got a motorbike for personal transport) but there were a few times when Mrs Sheddi needed her Qubo (OK, Nemo) and I had to amend my plans. Plus there was the grocery trip that saw me coming home with shopping bungied to the pillion seat after I misjudged the space available in my top box ...
I looked at various options and even considered a Qubo of my own but used car prices are a bit crazy at the moment and I hankered after more bells 'n' whistles than you get in a converted breadvan.
So I give you my new-to-me 2013 Fiat 500L Trekking, affectionately known as Big Banana (possibly influenced by too many episodes of Bob the Builder when my kids were small).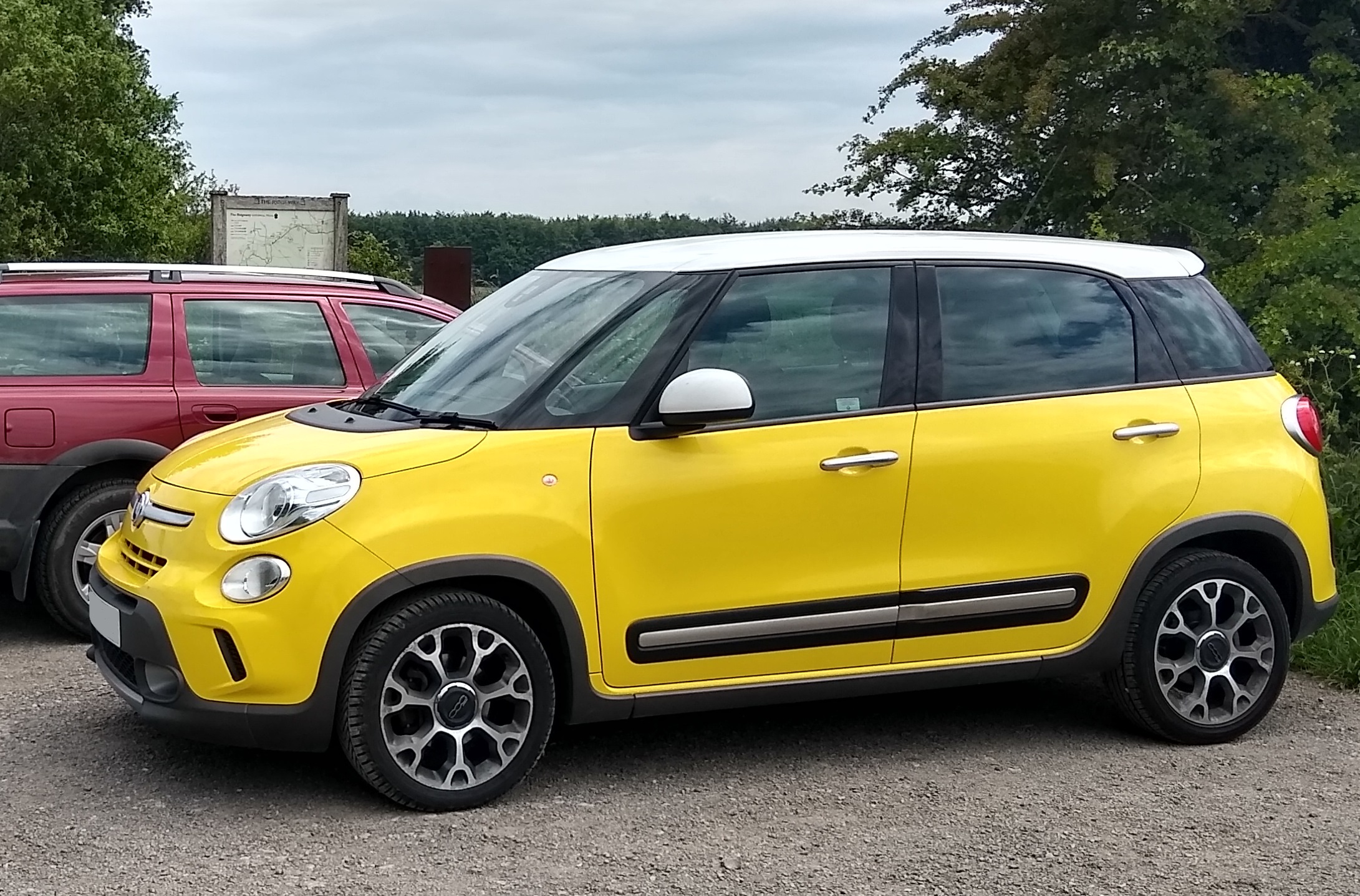 It's got the 1.6 MultiJet, which is giving me over 50mpg so far and which counterbalances the £1.85/litre I'm currently paying for diesel. In relative terms it's the newest car I've owned in 20 years (since my Punto in 2001, which was under two years old when I bought it). It's also the most I've ever spent on a car, although in relative terms again (and allowing for inflation) the Punto was more expensive.
I'm hoping for many years of enjoyable motoring.
The only real niggles I've noticed are with the ICE; the steering wheel controls aren't fully functional and occasionally the factory touchscreen head unit will cut out for a few secinds then re-start. I suspect there's some loose or damaged wiring somewhere but I don't want to pull everything apart quite yet!