Introduction
Now then everyone
Been on the forum a while now and apart from asking a few standard questions ive not really contributed much so i guess ill start my own build thread
The car is a 2006 Carribbean Orange 1.4 16v Sporting
List of mods ive bought for her- (Will update as i go along)
- EBC Grooved Front discs
- EBC Greenstuff pads all round
- HEKO Wind Deflectors
- Xenonmax Headlight bulbs
- MTEC Sidelight bulbs
- Xenon Fog Light bulbs
- Red Fiat Badges Front & Rear
- 12" Boston Sub w/ Alpine Amp
- Eibach Sportlines
- Beesting Aerial
- Forge Underbody Braces
- Vinyl'd Front Grill
- 3rd Brake Light 'Punto' Cover
- GSR Induction Kit
- Orange Leather Gear Gaiter
- 6000K HID Kit
- Alfa 147 Red Leather Seats
- Wheel Stud Conversion Kit & Nuts
So here's how i bought the car on the day i got her (Old owners plates)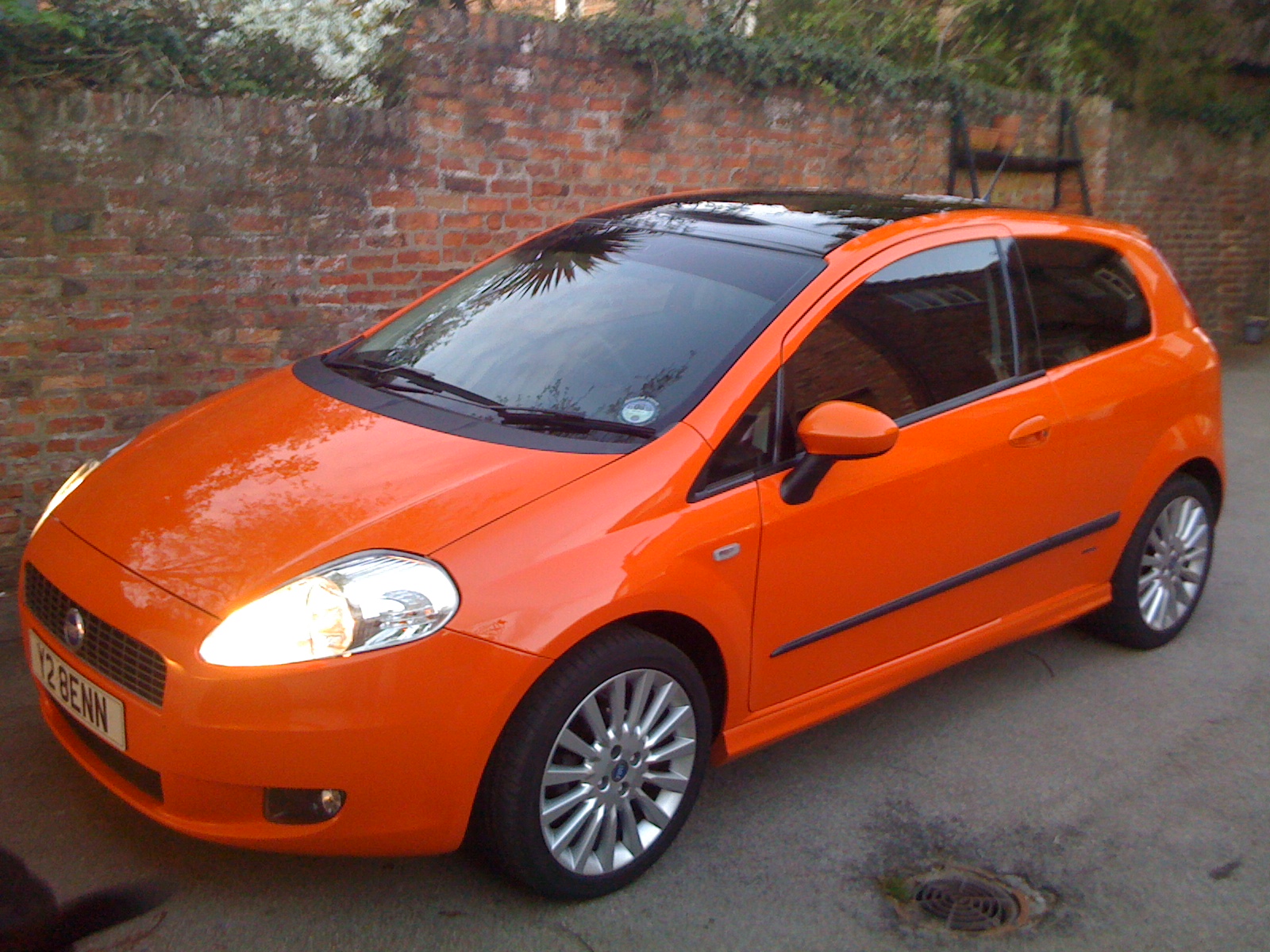 Then i bought another set of alloys for the car after skidding on black ice and buckling one alloy on the kerb
They are the Evo Sporting alloys.
Next thing i did was get rid of the horrible yellow tint from the lights-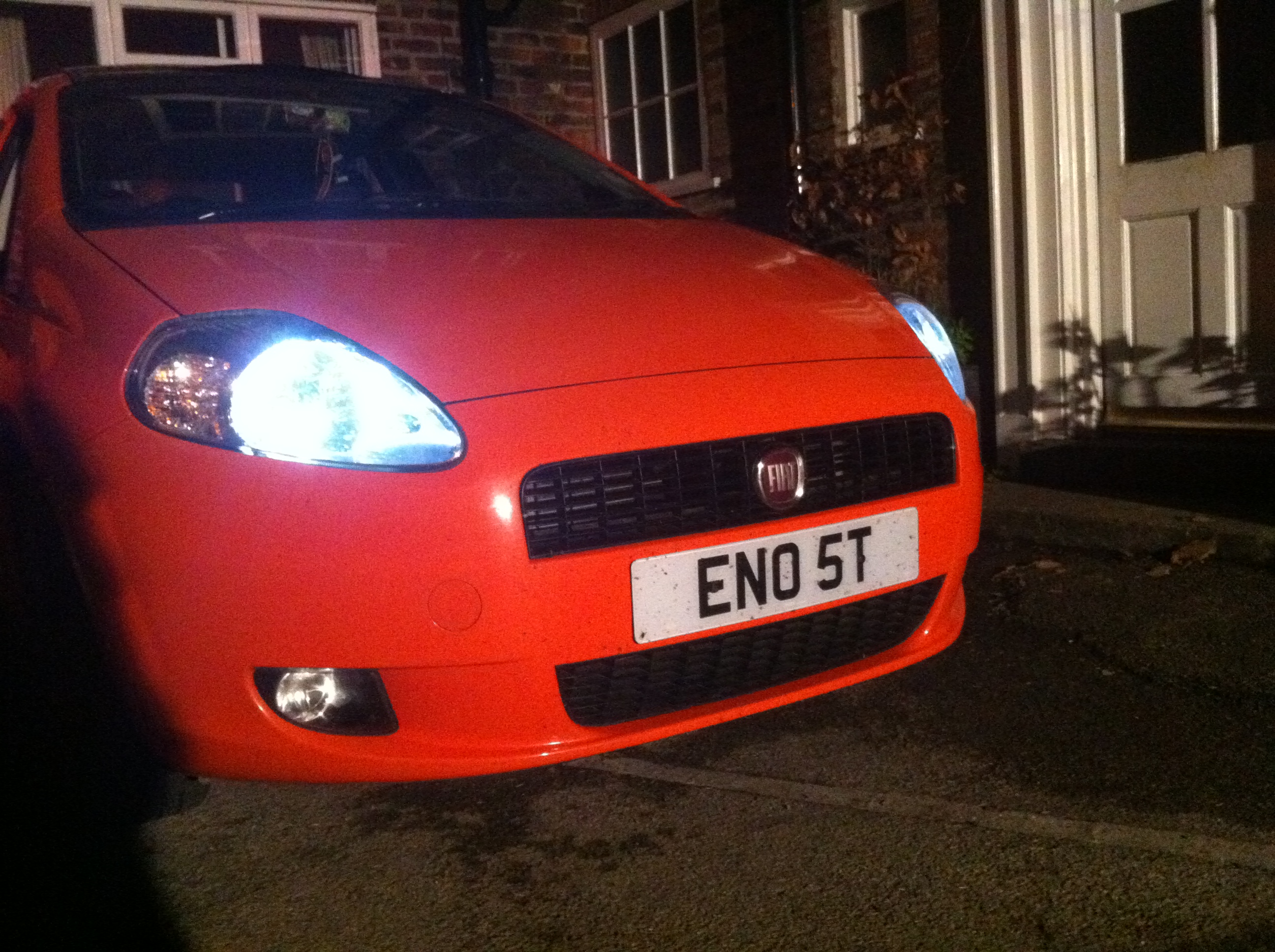 Team HEKO Wind Deflectors-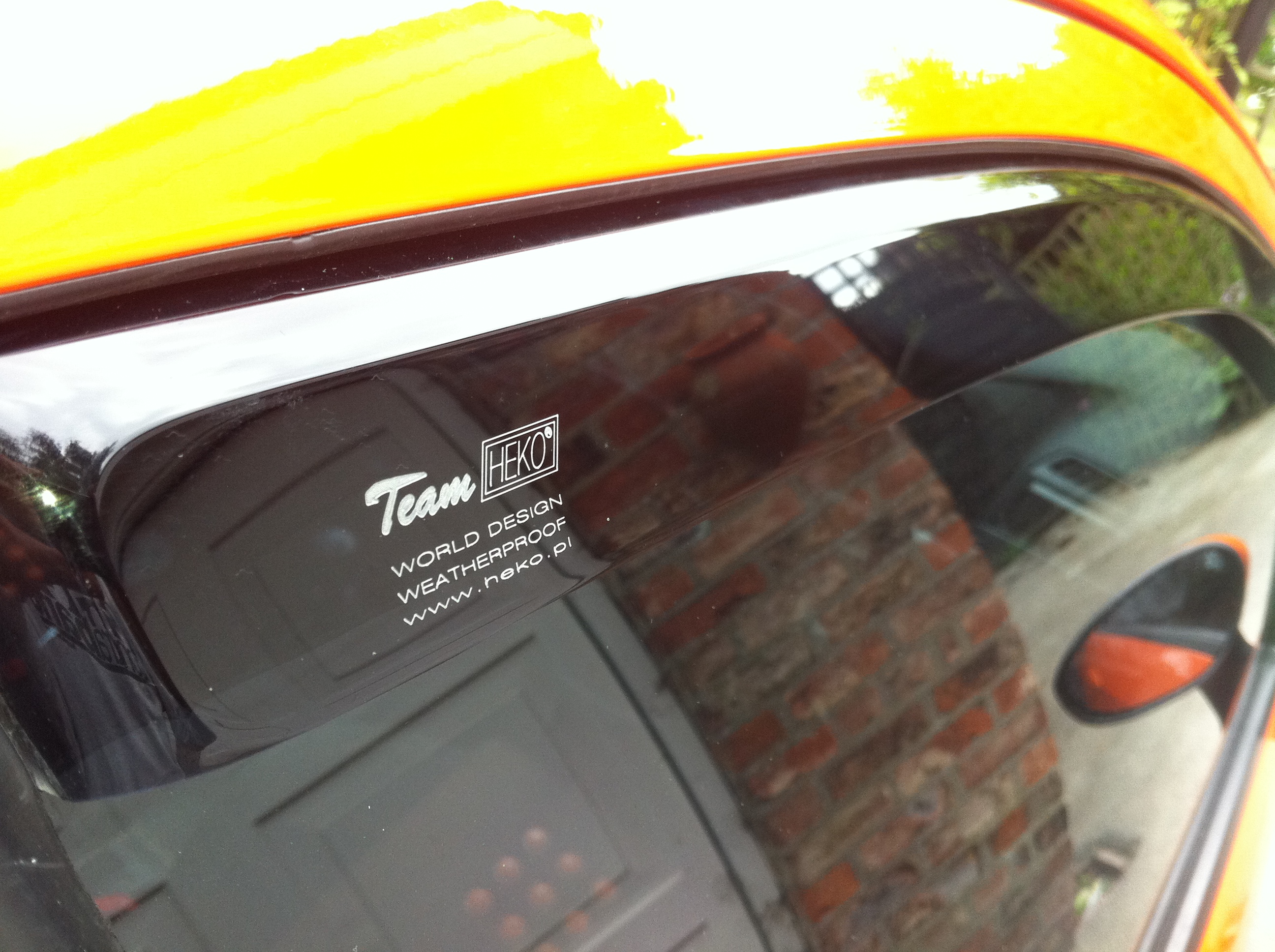 Then when i needed my brake pads changing i opted for the upgraded Greenstuff pads with the EBC front grooved discs-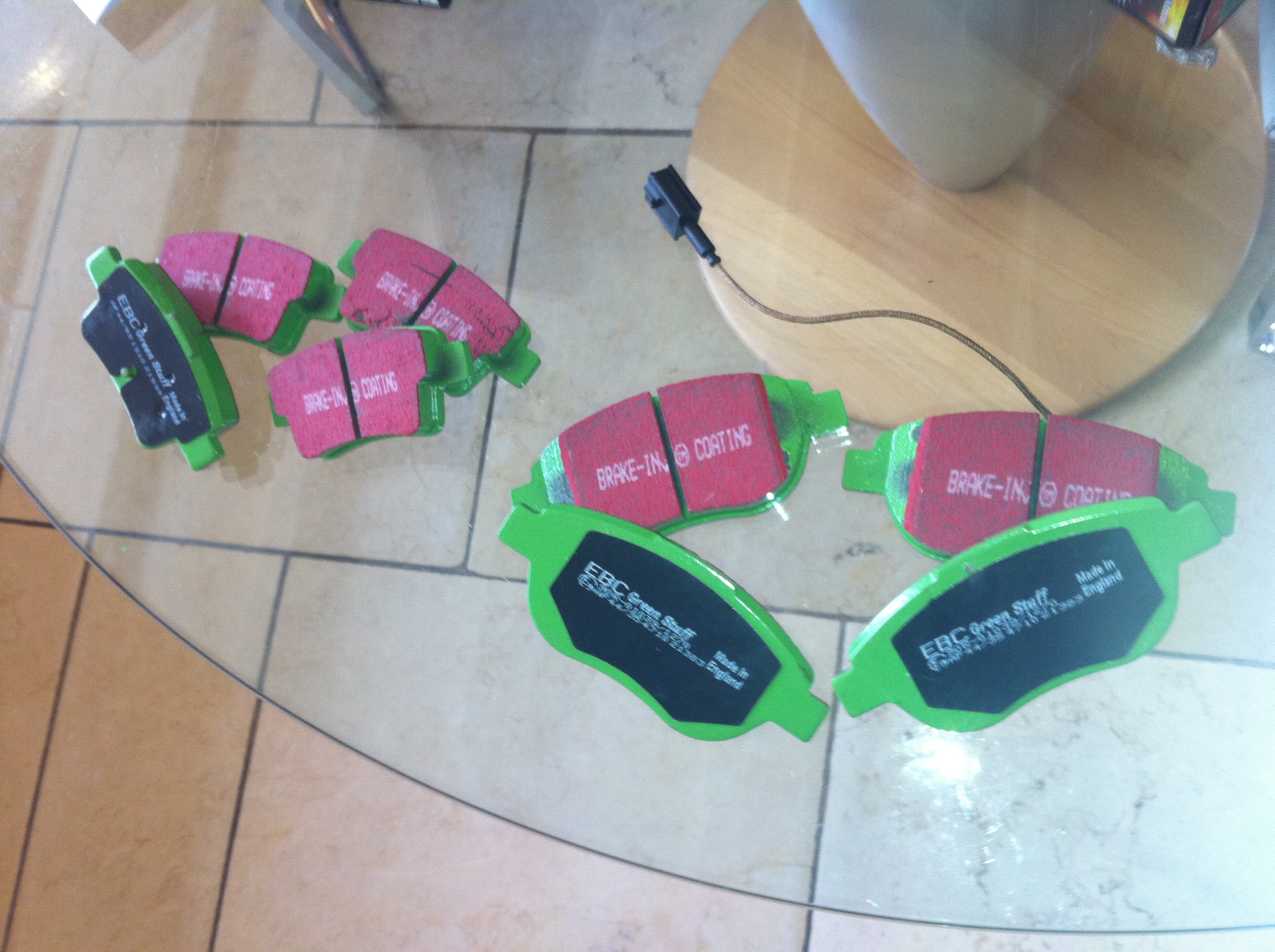 I ran the car like this for a few months then i had a fantastic oppurtunity to buy these lovely RAYS alloys replicas and considering i was going to get the Evo alloys sprayed black, i spent the money on buying some already black alloys instead!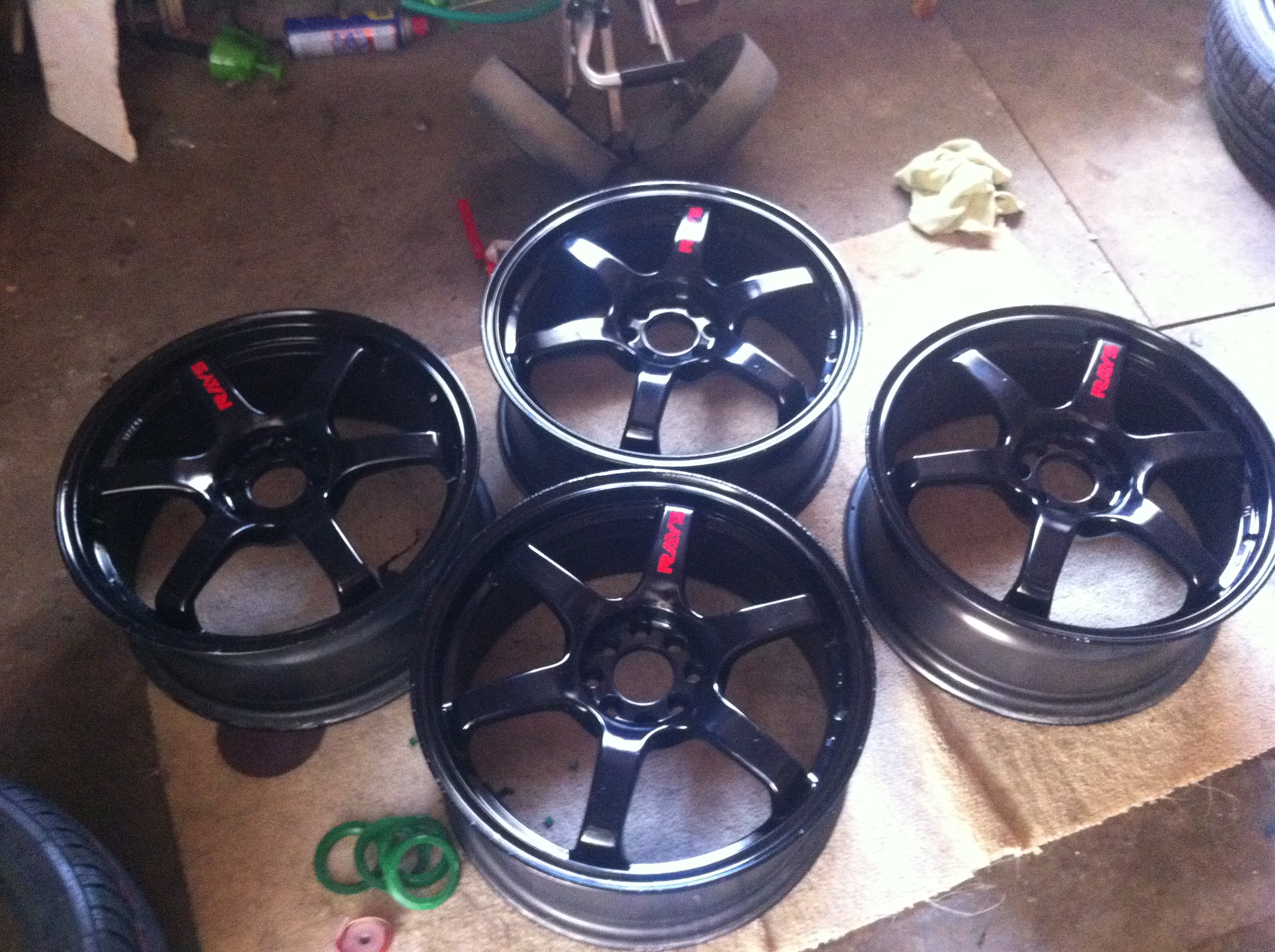 Then i ordered some orange rim tape along with my spigot rings, gave them a bit of a clean up and this is how they are right now-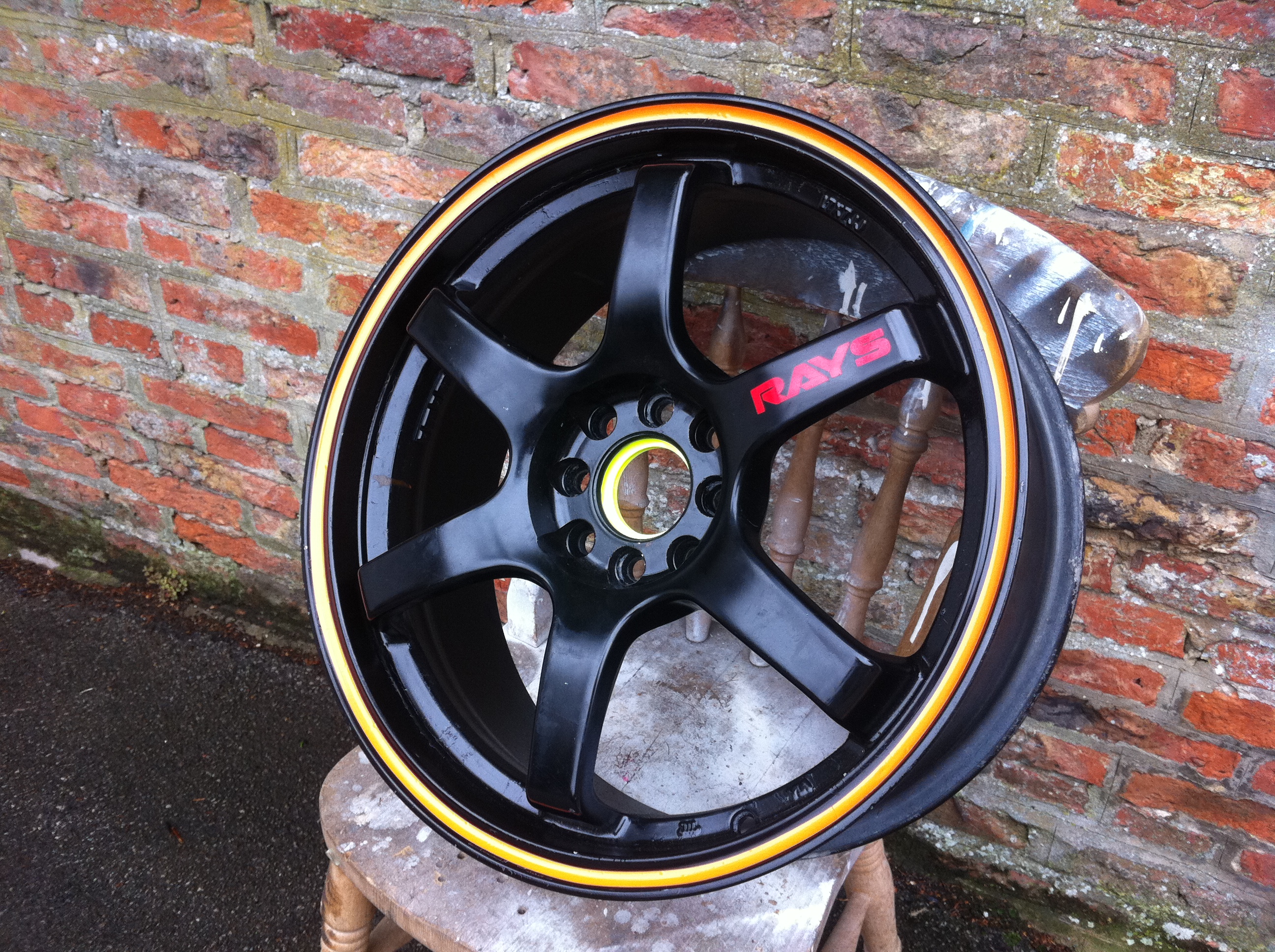 These are going to go on when i finally pull my finger out and fit my Eibach Sportline springs-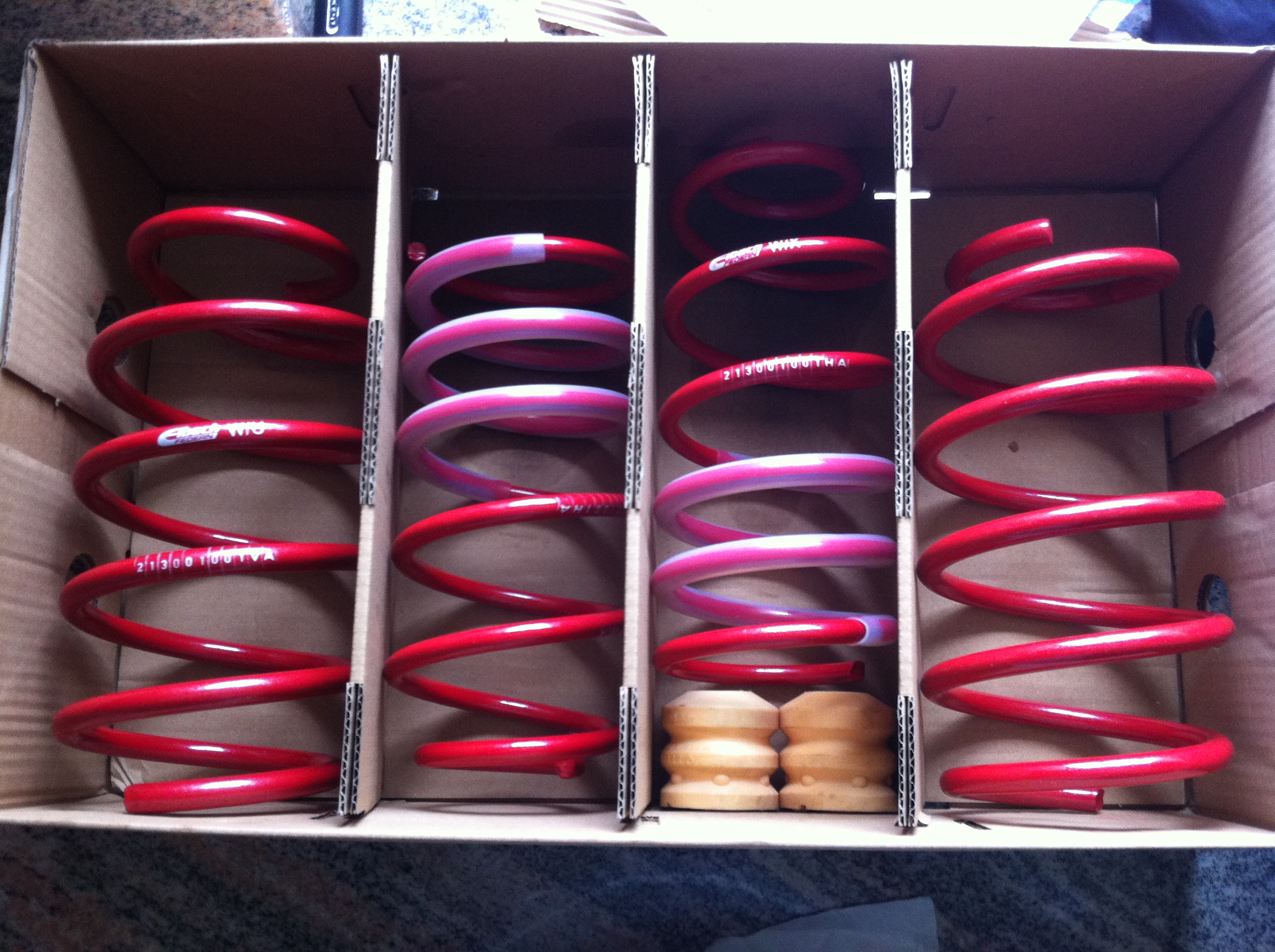 Oh and also these came in the post today :devil:
Im sure most people know but they're Forge underbody braces.
So yeah, thats how the car stands atm- should be fitting my springs and the new alloys within the next week or 2 then ill have the car looking almost exactly how i want minus a Cupra Splitter & Black front headlights and also need to get round and vinyl my front bumper at some point!
All comments welcome,
- Enos