Introduction
Hi guys, been reading these forums for a while now but never posted, and thanks for some great information so far!
Anyway now I've got myself a profile here is my Members Motors thread for my car.
It's a 2004 Fiat Punto 1.2 8V Active Sport. It has about 65K on the clock and full service history so it's great mechanically (touchwood
) but the bodywork has some dents and scratches but nothing major. Nevertheless, in my book being mechanically sound will always come before looking good!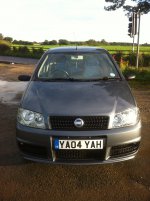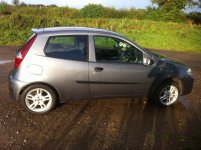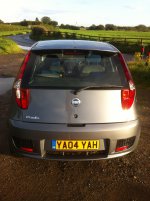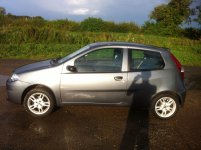 Mods so far are:
-Alpine headunit
-Aero wipers and new rear blade
-Pressed number plates
So at the moment not many mods but still thinking of stuff I'd like to do to the car!
Looking forward to being part of the community though and will definitely be going to all the events and meets within a reasonable distance! :slayer:
All comments are welcome and I'd appreciate some ideas or criticisms.
Thanks for looking!