Introduction
Engine:
1.1i Fiat Standard F.I.R.E Engine
3" Exhaust Tailpipe
Up-rated Panel Air filter
Exterior:
Full Abarth Body kit
All Blue decals removed and bumper strip, repsrayed.
Flushed tailgate
De-Wipered
SpongeBob hanging from rear bumper (girlfriend)
H4 Xenon Bulbs
White re-sprayed Abarth alloys 14"
Pirelli P600 Tyres
White Vinyl side strips to match alloys
L.E.D Under neon kit. Attached properly so doesn't look chavvy

J

with Remote control, multi colour and movement

J
Interior:
Abarth Semi-Buckets
Abarth Floor mats (rare to find)
Rickbrook Gearnob with subtle L.E.D bulbs
Pink foot well neon's (again girlfriend)
Custom Door pods
I.C.E:
Ripspeed 7" Flip Out Monitor DVD Player
Fli Integrator 16cm Front Components
JBL 6channel 1500w Subwoofer
10" Pioneer 800w in enclosed box
Separate battery in boot to prevent electrical DISCO!
All left to do is:
White Wing mirrors
H4 H.I.D kit
Make MDF cover for battery, maybe false floor too.
Here she is before white alloys.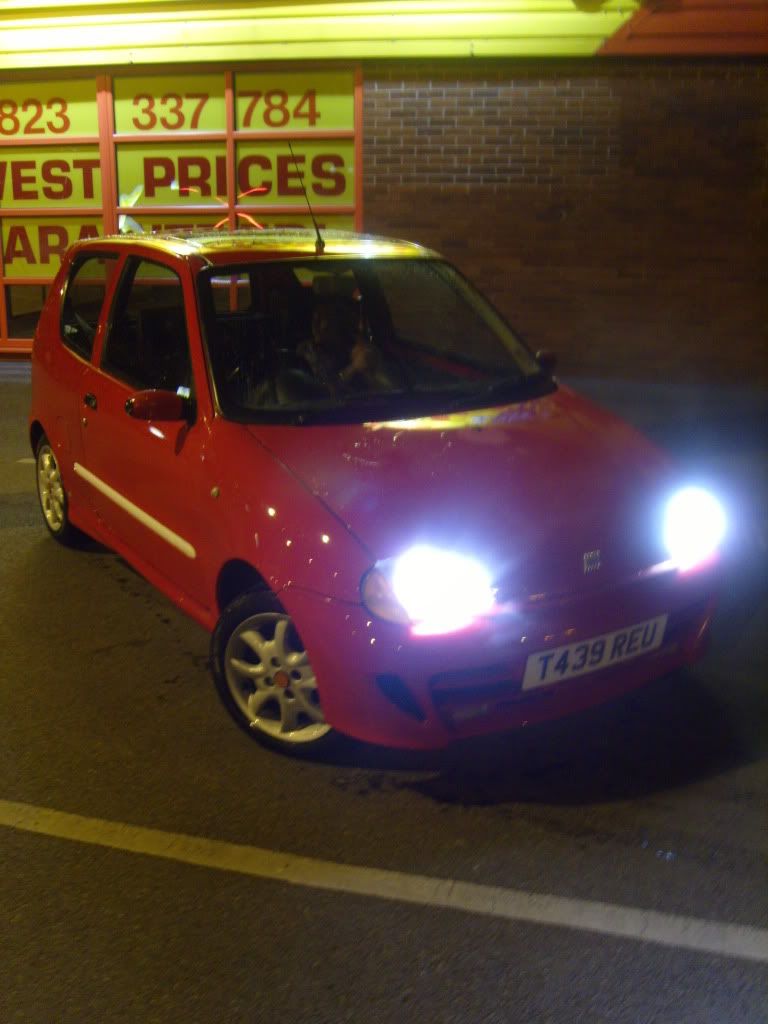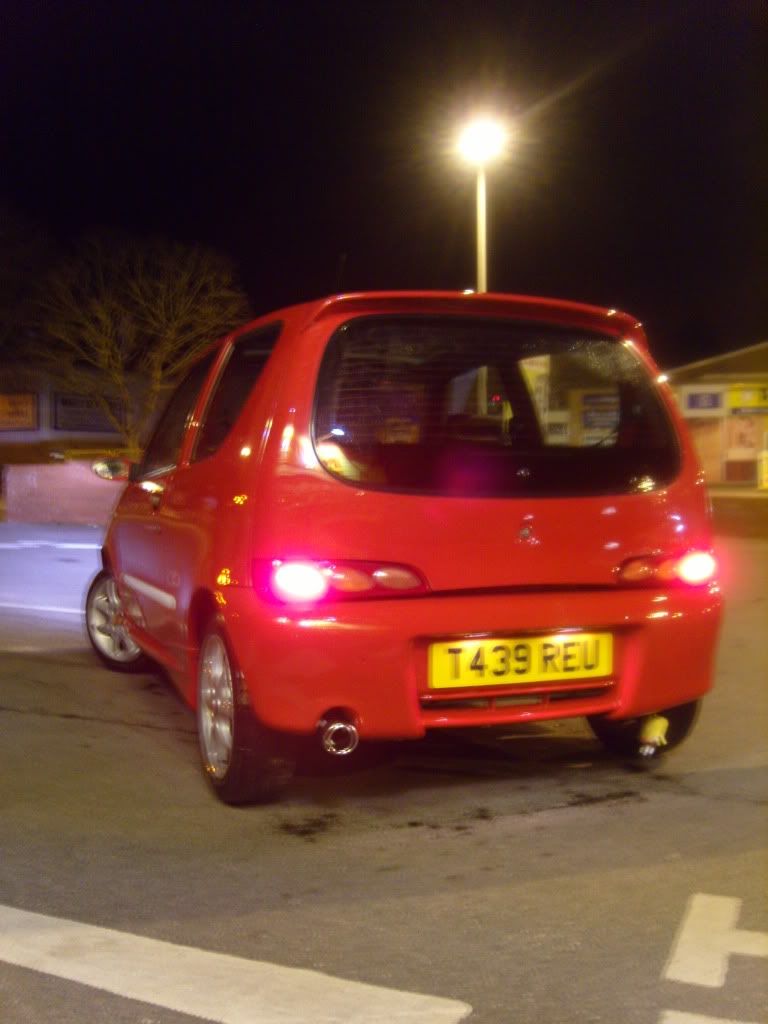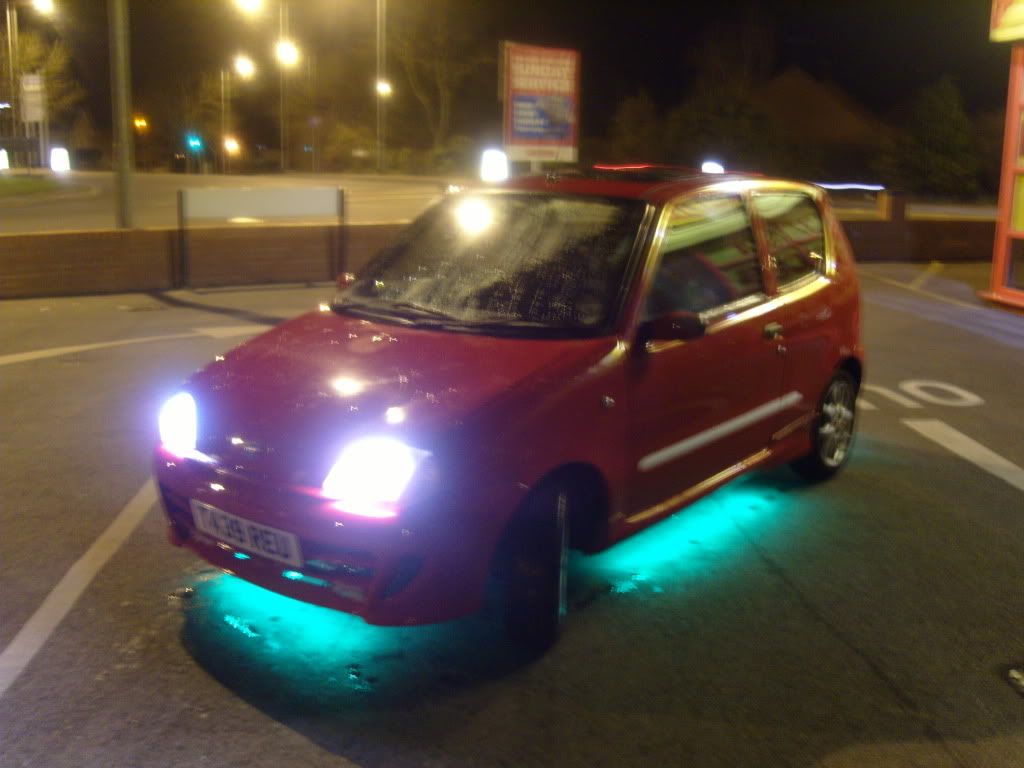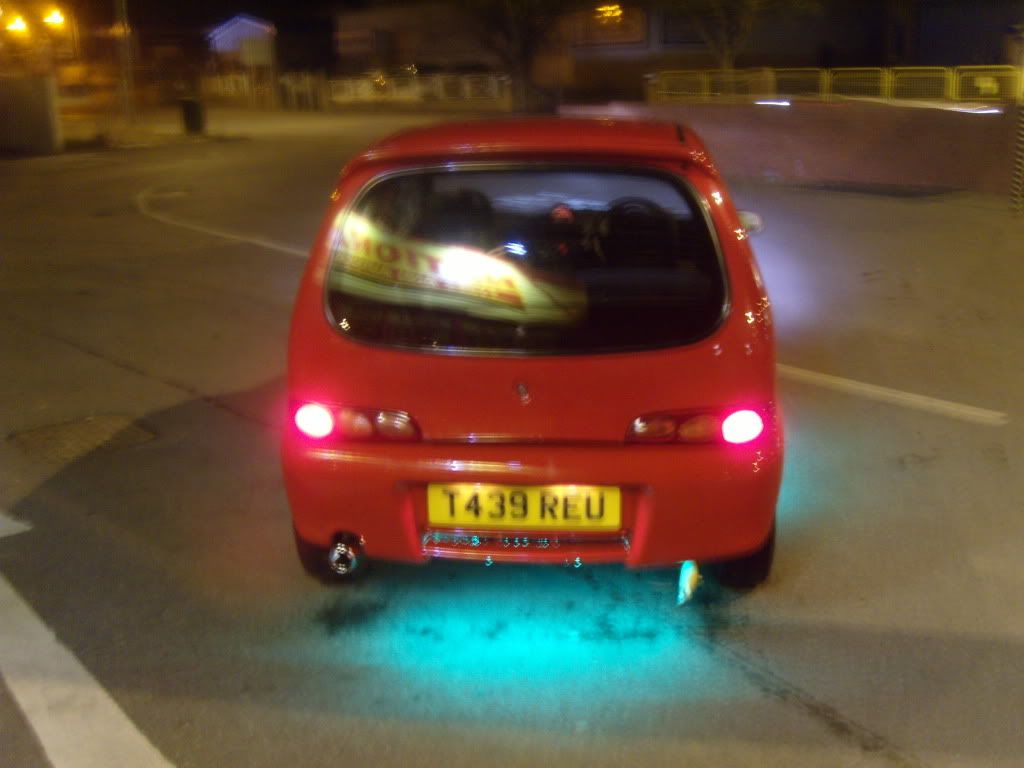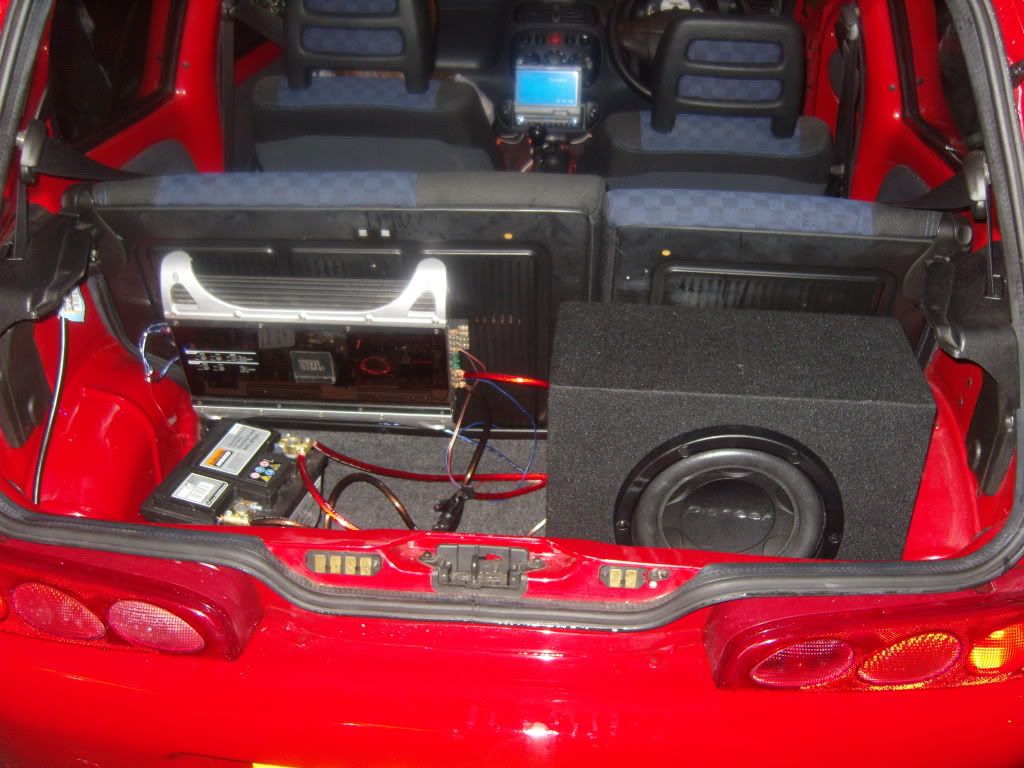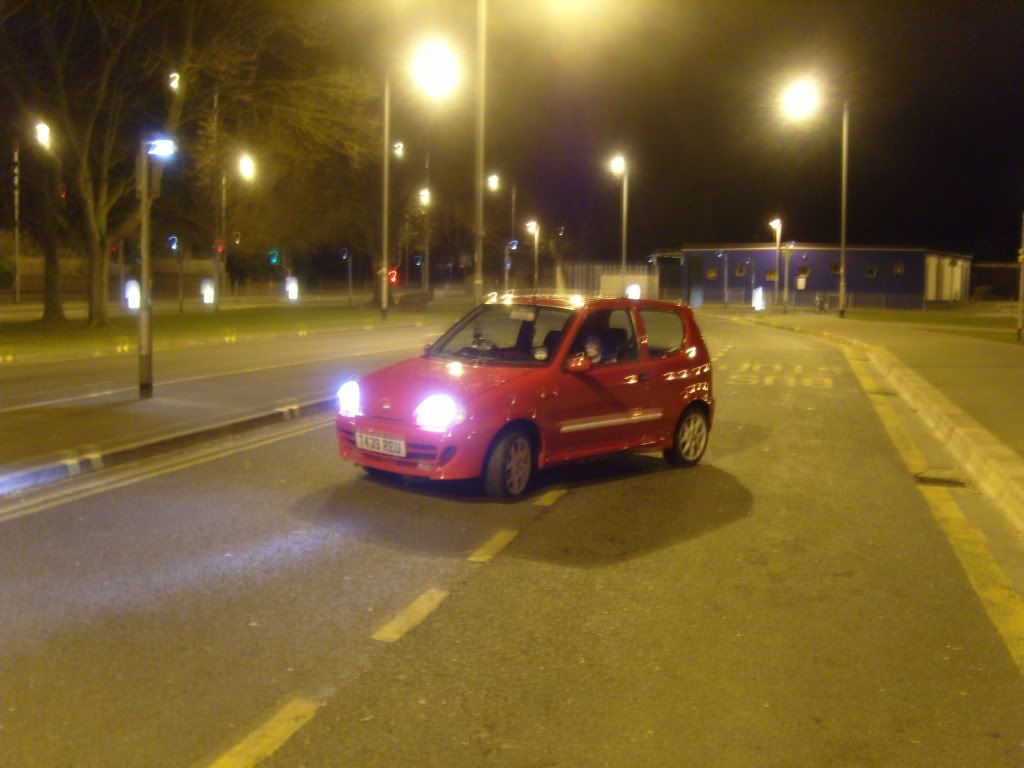 Update:
Now has white details all round
alloys, wing mirrors, side strips and roof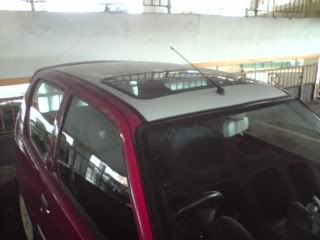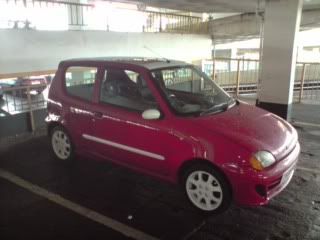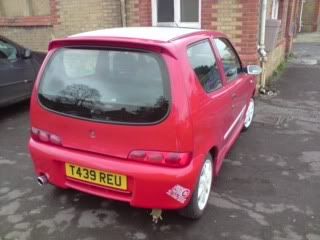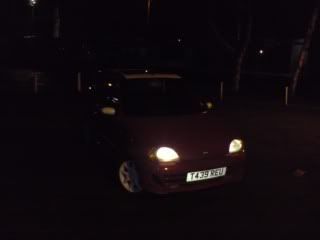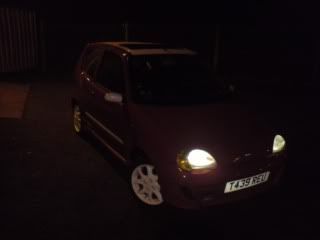 Will update in few days
:devil:
*NOTE* Boot now has false MDF floor along with separate box is now housed
al wires are hidden looks lush