Introduction
Once again, I'm going to use FF for a place to record progress on a project
6 months ago, i picked up a tatty "cateye" type midi-moto bike for £20.
These have a Mitsubishi designed 'leccy start 50cc 2-stroke engine that, whilst fairly reliable, is not powerful, in fact no where near as good as the Chinese Cagllari-type engines. These bikes top out at 20mph or under, and pick up speed almost as fast as a tortoise. In addition to this, the footpegs are located too low, meaning that cornering…. doesn't really happen
However, they have a few things going for them: they are a decent size for adults to ride, whilst still being small; they have full suspension; and they have proper lights and fairing built in – true miniature superbikes. Furthermore, the engine bay is quite large….
I had no intention of trying to make it run as it was, so put in a shed and forgot about it.
Then Jordan and his brother kind of persuaded me to do something with it….
Stripped of all but the essentials: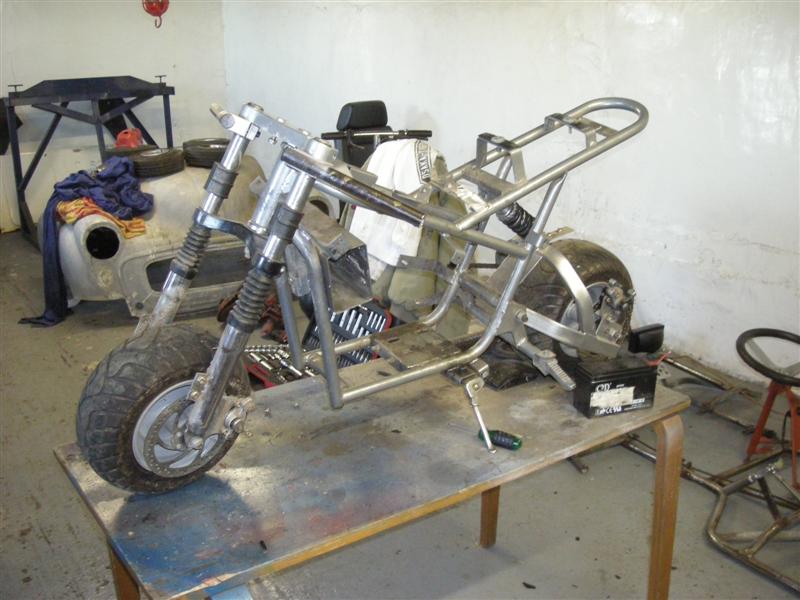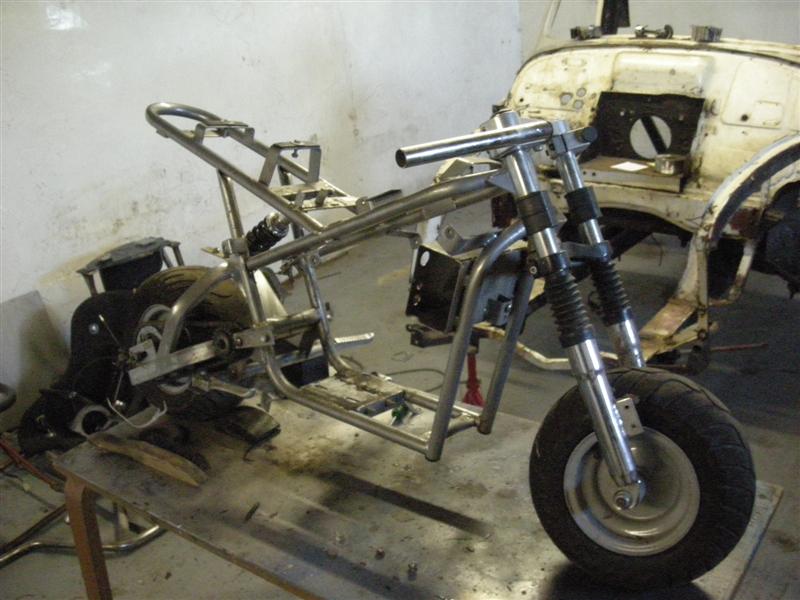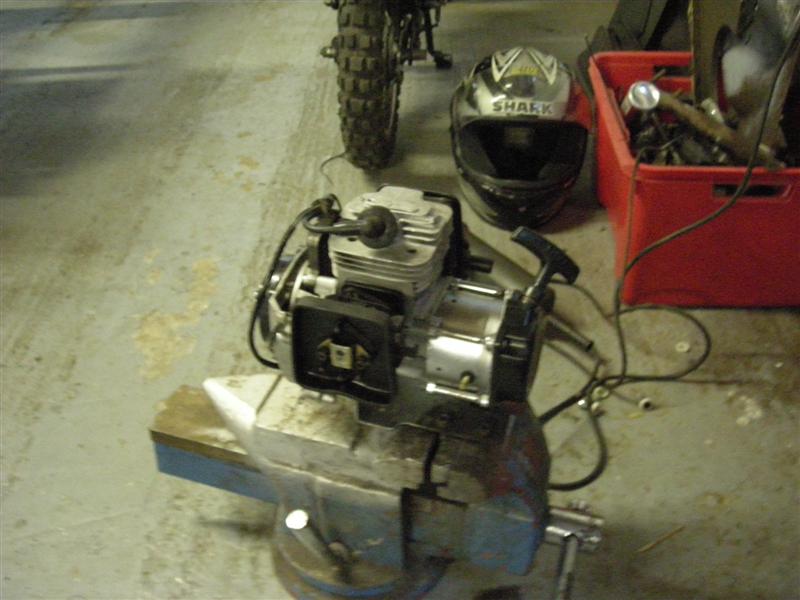 What the bike looks like when new:
And what should be going in:
- Lifan 125cc 4stroke pit bike type engine, which should hopefully have a 170cc head kit bolted on :slayer::slayer::slayer:... we shall see.
I still havent made a final decision regarding the engine choice, hopefully i will have something ordered by the end of this week, because without a new engine, i can do very little more