Introduction
Hey all,
Haven't posted in here for a few years, so I thought I'd make a little thread about my Bravo. So I bought my 2001 Fiat Bravo 1.2 16v Formula back in 2010, and loved having it on the road until 2014, when the gearbox gave up and I decided to buy an Audi A6.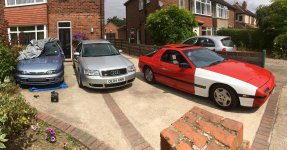 (My 3 cars, Bravo was my first, then got the RX7 as a project/second car, and the A6 replaced the Bravo)
As the Bravo was my first car, I kept it and it's been left awaiting repair for almost 4 years now, but at last I've finally started trying to bring her back to life! With help from my dad we're replacing the gearbox, and a few other bits and pieces along the way (Rusted sump, worn bushes, new clutch etc) to get the car running and driving again.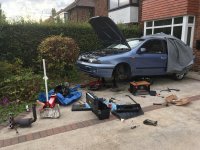 After we get to that stage, it will be onto trying to sort the fairly substantially rusted inner/outer sills (I'll be getting it trailer to a garage to do this).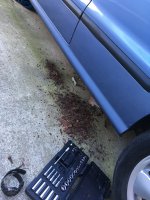 My friend and I gave the car a good clean and detail last year, which revitalised my will to get the car back on the road, she cleaned up pretty well I think!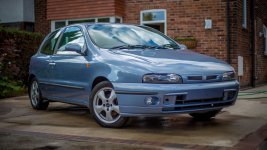 I'll try to keep this post updated as I get along, are there many other Bravo's still going? I'm starting to feel they're almost as rare as my RX7, as I never see any on the road! :
: Would love to see what other people still have.