Introduction
Hi All,
Just starting to make a thread about my Mjet, after all the money iv spent fixing it iv decided to start spending more on mods FINALLY.
Ordered my FK AK Street Coilovers they should be arriving today and fitted either today or early next week.
Also got my FK badgless grill on order from FK Automotive, ordered in October and should be arriving mid feb ( Everyone whos dealt with these knows how slow they are!!)
Toying with the idea of Tinting the back windows and having the alloys sprayed or changed. Will also be re-mapped early next year once i know more about it!
Bought the car from NewPark motors in Crewe (I ADVISE ANYONE WHO READS THIS NEVER TO BUY A CAR FROM THEM)
Paid £4200 for the car with 25,000 on the clock.
So far, The Steering Column has had to be replaced and the blue and Me unit replaced. Hit a serious pot hole at work which shattered my top mount, buckled my wheel and killed my tyre! :bang:
As of yet, the car is completely standard -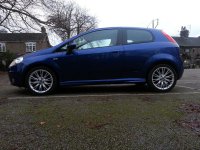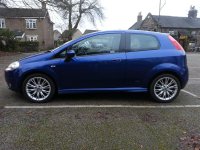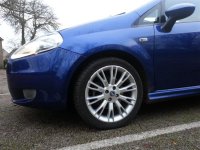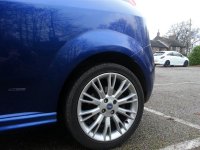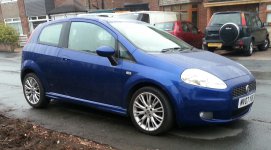 All comments welcome!