Introduction
Hi all.
Just like to show off my Bravo HGT 155 I picked up recently.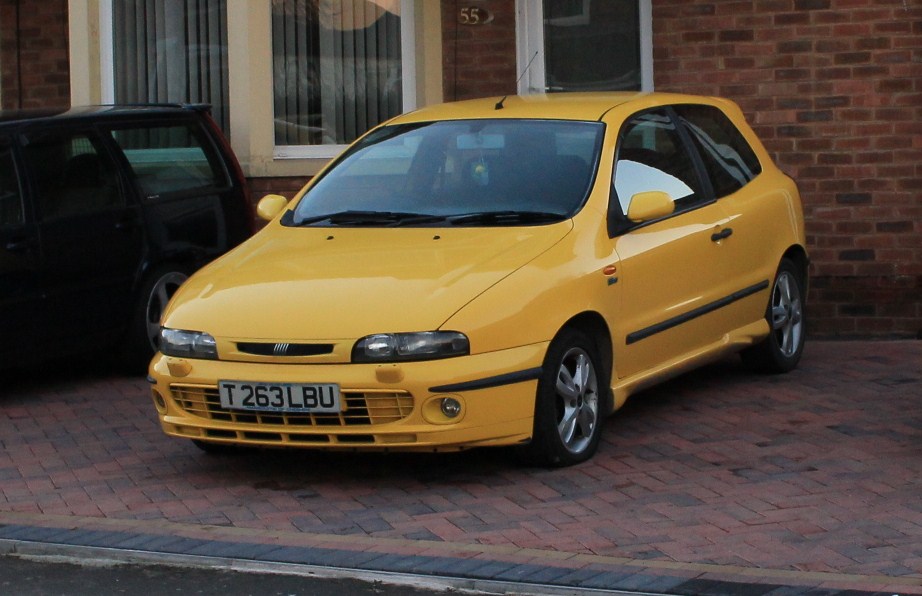 It was fate, picking this car up. I saw it advertised locally on Facebook but I missed out on it due to a set of bad circumstances but it was bought by a FB 'trader' who is always swapping his bangers and he just so happened to offer this very car as a swap for my absolute banger of a MK4 Golf GTi Turbo I picked up from auction a few days before. Happy days
I've decided to keep the Bravo for the time being as I love 5 cylinder engines (Volvo fan) and use it through the winter, it will be for sale in the next few months.
Got 2 lovely Volvos, a stunning Liquid Yellow Clio 182 and a fabulous Alfa 166 3.0 too, do love the Italians
Anyway, the Fiat...
I have had the non car people taking the mick out of the Fiat, saying 'I can't believe you're down grading from the Clio to that horrible Fiat!'
So rude, I should cut these people off!!
It's not perfect, has a few small little jobs to be done.
1 - Tidy up paintwork. Respray mirror bases, boot handle and bottom corners of front bumper.
2 - Tidy interior, hasn't been cleaned in years!! Driver's bolster is torn.
3 - Give it an engine service.
4 - Sort exhaust, the rear silencer is rotten around the rear bracket and has snapped.
Other than that I'm not aware of any problems.
My Flickr album that I upload photos of this car to is linked below... Won't let me link images that aren't hosted to this site, urgh.
https://www.flickr.com/photos/83938051@N08/albums/72157660766644018/with/30867953372/