My General ramblings, mostly car related
Stage 2b: Head Rebuild
Posted 06-04-2007 at 01:36 by
Luke
---
Finished stage 2b today which comprised of a full strip down, home porting, skim + chemical clean and valve regrind then refitting with new valve stem oil seals.
Did my checks (parafin down the ports) and no leaks, so am happy that its ready to go back in. Just need to measure the shims and get it all correct -but cant do that until i take the car off the road as i need the 75 cam out of my current engine.
For those doing the job, to crack the collets first use a large G clamp and a socket the right diameter. Then use your valve spring compressor.
When regrinding the valves i had 2 stages: i used a gunsons esilapper (goes in a drill and oscellates). this got most of it done relatively painlessly. i then finished off with my grinding stick so i can feel when they were ready.
Fitting the valve stem oil seals were a peice of piss now my dad machined me up a tool that allowed me to tap on the edge and leave the top (with the spring) alone. I knew the lathe would come in handy!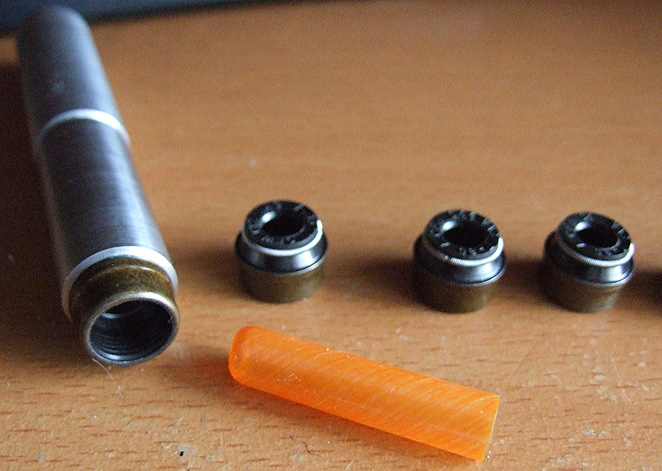 When re-fitting the collets, use some LM grease and a pair of tweezers - they stick and have no problem fitting.
Sorry no pictures of the finished artical yet, it was getting dark and had to go out for my run so packed away quickly. i will take some when its next out. Swap on Monday, finished Tuesday. Holding off the dash swap till after my exams.
Views
1107
Comments
0

Comments