The journey to Yorkshire, firstly a stop off to my friend Matt's to see him and his 1000CL - picture complimentary of course!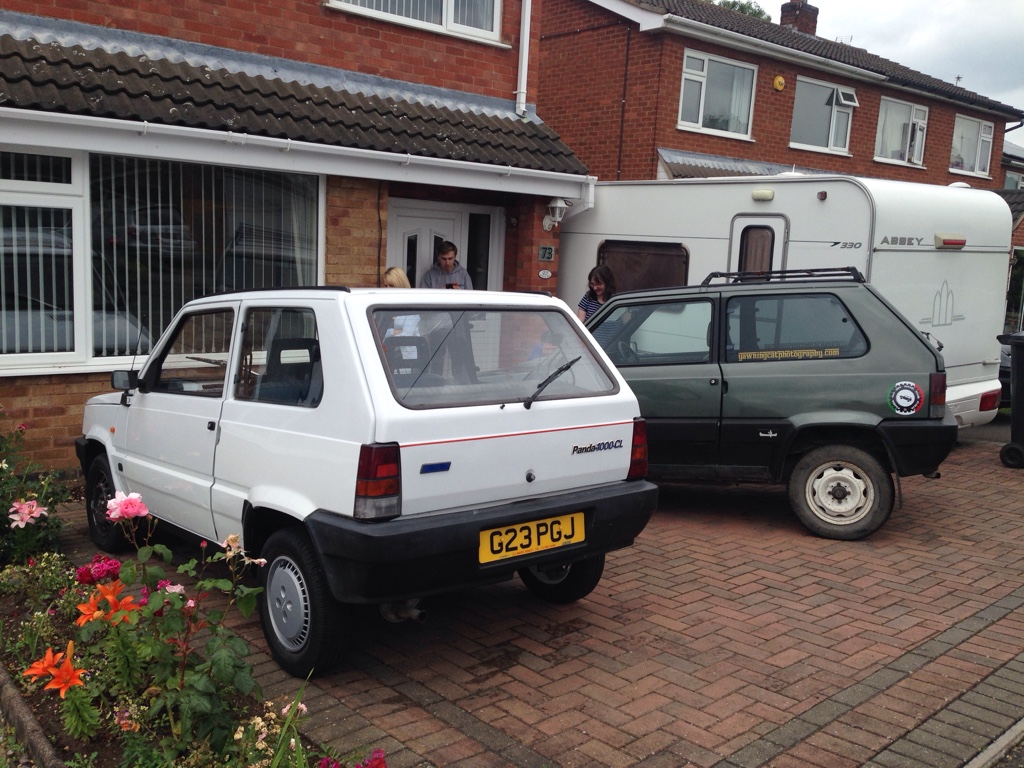 The second stop was needed after a long standstill on the M1, the car got a bit hot and bothered so a quick cool down and looping round the motorway for the next part of the journey did a lot of good and the car ran a dream after that.
A third stop for a bit of food!
And finally arrived, saying night to the Panda for now but looking forward to seeing the 4x4 group and get on the rougher stuff tomorrow. It's going to be a great experience for me and I hope to meet some new people at the same time